List of the 10 best rated episodes from the TV show Ally McBeal from the 111 listed on our webite. Order based on the average from the IMDB and TMDB ratings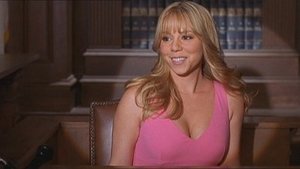 J
enny's mom's wedding is approaching, and Ally is shocked when Tim gives her a certain look that suggests a move. She talks to Jenny, and they decide to test him. Ally makes a move on him, and he offers her to have an affair. Surprisingly, Jenny's mom is ok with that, which only confuses Ally more. She's been hallucinating with a 7-year-old boy who keeps saying she's killing him. The boy is a version of Ally from when she believed in love (a conclusion made by Richard), before Billy died and Larry left. Meanwhile, John and Coretta help Kimmie Bishop, who's back suing a matchmaker for saying she's "unmatchable".
View page
Watch online
T
he Christmas season is approaching, and while Ally is thrilled about it, Larry has nothing to celebrate. He confesses to her that he has a 7 year-old son who lives in Detroit with his mother, and ever since they split Larry finds Christmas sad and lonely. Meanwhile, Kimmie insists that John sings at the bar after he lies about his college band, and he doesn't do as bad as everyone thought he would. Elaine is lonely and performs at the bar to regain self esteem. Mark asks her out on a date. John and Ling handle a case about a news anchor who was fired for saying on TV that there's no Santa.
View page
Watch online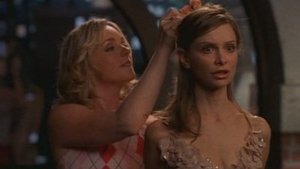 M
alcolm Wyatt hires Ally to take his case. He's suing a girl for not going to the prom with him after she said yes in fall. The opposing lawyer is Larry Paul, and Ally is nervous about meeting him in court. But he never shows up, and his partner Coretta tells Ally he left for Detroit. Richard hires Jane Wilco as the office's new secretary, but after she gets the cold shoulder from some people, Richard wonders what ever happened to the friendly workplace he once built. Ally talks to Billy's ghost and decides to go to Malcolm's prom as his date and convinces him to sing solo and never stop believing in love.
View page
Watch online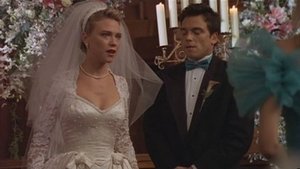 "
There are no mistakes in love..."
Without ever engaging in conversation, Ally has a steamy fling with a guy who works at the car wash. Back at the office, Fish assigns her to a case in which a big client's daughter, Risa, is trying to save her wedding. Her minister refuses to perform the service (which is two days away) because he walked in on Risa having sex with a man who is not her fiancé although Risa claims it was just one last fling. Now Risa fears that she will have to tell her fiancé everything. Because of all the female sexual activity in the office, John becomes insecure about his sexual ability. As a result of his insecurities he "loses" the spirit of Barry White. Meanwhile, Renee quits her job to open her own practice. Inspired by Renee's new freedom, Whipper joins the firm as counsel.
View page
Watch online
A
lly helps a minister who was fired from his church for not believing in God. Ever since his wife was brutally murdered, he has been questioning his beliefs and he asks Ally to talk to his son. Ally is surprised to see Malcolm again and encourages him to sing at his father's service after he is hired back. Meanwhile, John takes a case opposite a mayor who cancelled the Christmas parade of his town due to a disaster in which people died. Very moved, John proves that Christmas is what they need the most in this time of deep grief. Back in the office, Jenny and Elaine confront each other about Elaine's performance with Glenn in the office's Christmas party.
View page
Watch online
L
arry defends Sting when a man sues him for breaking up his marriage; a Streisand impersonator sues over his nose job; Richard flirts with Cindy Margolis to make Ling jealous.
View page
Watch online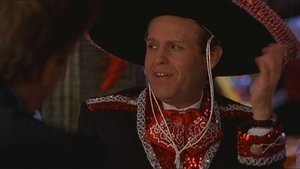 A
lly is about to go on her 3rd date, a.k.a. the "sex date", with Victor. Everybody knows about it, but Ally is nervous because on the 2nd date the tension was so high they couldn't even kiss. Meanwhile, Ally is interviewing for new hires, and meets with big shot attorney Todd Merrick, who gets on her nerves. Ally questions if she's dating Victor to fit hers or Maddie's demands. They finally go out, and when they come home they find Maddie's nanny dead in front of the TV, ruining the rest of the date. At the firm, Richard assigns Nelle to a very important case opposite court devil Liza "Lolita" Bump, a bitchy, young and feared attorney. So feared that Richard has to get John Cage for the case. He's been working at a Mexican restaurant as a mariachi player, and is quickly intimidated by Lisa's actions on and off court. She keeps trying to seduce John in order to settle the wrongful dismissal case, and John feels he must bring "The Biscuit" back to defeat her once and for all. Meanwhile,
View page
Watch online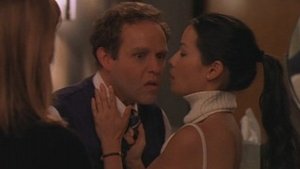 K
immie comes to Cage & Fish looking to hire Ally. She's suing her old firm for wrongful termination. They fired her for being too puritan, and the opposite lawyer is Larry. Now Ally and Larry have to face each other in court. Meanwhile, Ally is nervous about her first kiss with Larry and seeks for advice with Ling, who demonstrate on John how a good kiss should go. This makes Richard insecure of himself, and Nelle tells him to find a theme song for himself. John loses the case to Larry, but he and Kimmie go out on a date.
View page
Watch online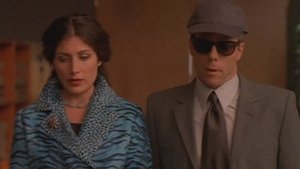 E
laine gets sued by a former office clerk because she called him "peanut" due his size. John thinks Larry was ridiculing him by making fun of his relationship with Kimmy and her mother. Nelle and Ling compete about who will have the most bids from the charity auction dinner date and Cindy (Mark's ex-girlfriend the transvestite) has plans for Richard for charity auction.
View page
Watch online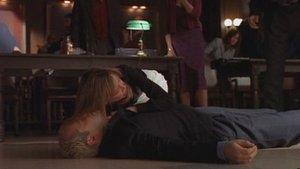 B
illy represents a woman in an annulment action case, who's deeply religious husband wants out of the marriage. Meanwhile, John gets trapped in an elevator with his legs dangling out the door. Nelle pulls another sleazy stunt.
View page
Watch online
Ally McBeal is an American legal comedy-drama television series, originally aired on Fox from September 8, 1997 to May 20, 2002. Created by David E. Kelley, the series stars Calista Flockhart in the title role as a young lawyer working in the fictional Boston law firm Cage and Fish, with other young lawyers whose lives and loves were eccentric, humorous and dramatic. The series placed #48 on Entertainment Weekly's 2007 "New TV Classics" list.
Related articles