List of the 10 best rated episodes from the TV show Gossip Girl from the 121 listed on our webite. Order based on the average from the IMDB and TMDB ratings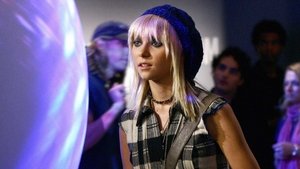 J
enny has a new young model friend, named Agnes, who encourages Jenny to explore her wild side, and also to confront Eleanor Waldorf who is planning to steal Jenny's designs in order to pass them off as her own. Meanwhile, Serena and Dan attend Rufus' latest art opening as friends, but then Serena meets an artist, named Aaron Rose, and the evening gets a little uncomfortable for Dan. Elsewhere, Blair attempts to seduce Chuck, but he proves to be tougher than she ever imagined. Also, Jenny begins to have a mutual feelings with Nate as he's staying with her, Dan, and Rufus while searching for a place to live.
View page
Watch online
A
fter a run-in with an increasingly paranoid Bart, Blair grows alarmingly concerned for Chuck's safety. However, feeling confident that his father will never hurt him, Chuck makes a deal that could change his life. Wanting to make things better for Chuck, Blair devises a plan with the help of Serena, Georgina and Sage to try and get what they need out of Bart. Meanwhile, Nate's financial dilemma finally lands him in a place that he never thought he would be.
View page
Watch online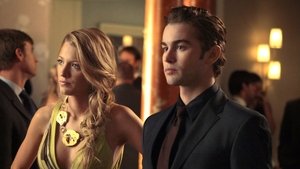 B
lair is caught off-guard – and not in a good way – by a surprise guest at her birthday party. Having had enough of Chuck and Blair's games, Serena and Nate decide to plan an intervention.
View page
Watch online
B
lair and Dan join forces to find Juliet. Serena expounds her boarding school experiences to her therapist and discovers the truth behind Juliet's vendetta against her. Meanwhile Chuck suspects Lily has not told him the full truth.
View page
Watch online
B
lair must decide whether to meet Chuck at the top of the Empire State Building or risk losing their future together. A Gossip Girl gossip bomb involving Dan explodes Serena and Nate's relationship. Dorota and Vanya welcome their baby. Jenny hits rock bottom. Georgina returns to the Upper East Side...and she has an agenda.
View page
Watch online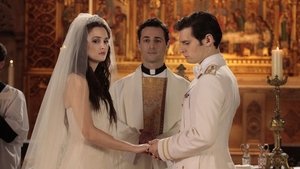 T
he much-anticipated 100th episode will open with a musical dream sequence featuring Serena, Blair and all the men in their lives. Also, while Chuck wrestles with the reality that Blair is about to walk down the aisle with Prince Louis, the return of Georgina Sparks might make the royal affair a royal disaster.
View page
Watch online
L
iving out a real-life fairytale in Paris, Blair is pursued by a handsome young man, Louis, who she suspects is a member of Monaco's royal family. A very concerned Lily asks Serena to help her find Chuck, who hasn't been heard from or seen in months. Meanwhile, Chuck Bass is as we've never seen him before, adjusting to a fresh start in Paris with a mysterious new woman, Eva, at his side. Juliet offers to help Nate win Serena back, suggesting that reigniting Dan and Vanessa's romance may just be the trick to remove Dan from the Dan-Serena-Nate love triangle.
View page
Watch online
T
he entire Upper East Side of Manhattan is rocked when Bart Bass dies suddenly in a limo accident. Serena and Eric take the news very calmly while Lily has a troubling time despite her mother, Cece's, awkward attempts to comfort her. Chuck begins to blame Lily for his father's death and threatens to reveal a secret that Bart found on her before his accident. Meanwhile, Blair's mother, Eleanor, prepares for her latest marriage to Aaron's father Cyrus.
View page
Watch online
G
ossip Girl decides to liven things up at the Constance Billard and St. Jude's graduation by sending out a shocking and damaging email blast in the midst of the commencement ceremony, stirring Serena to come up with a plan of attack. The Mean Girls (guest stars Yin Chang, Nicole Fiscella, Amanda Setton and Dreama Walker) challenge Jenny to throw her hat in the ring to succeed Blair as Queen Bee next year. Lily and Rufus struggle to repair their relationship after Lily's betrayal. As for the cliffhangers, Blair and Chuck finally… and Serena is shocked by… and Georgina decides to… and Dan, Nate, and Vanessa unknowingly…. Jenny and Eric do something they might end up regretting...and it all happens in the series' climatic season finale.
View page
Watch online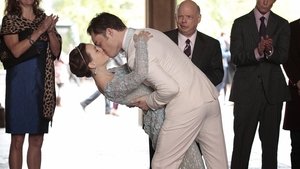 I
n a fashionable farewell to remember, our favorite Upper East Siders join forces for one last soiree, and the shocking identity of Gossip Girl is finally revealed.
View page
Watch online
Gossip Girl is an American teen drama television series based on the book series of the same name written by Cecily von Ziegesar. The series, created by Josh Schwartz and Stephanie Savage, originally ran on The CW for six seasons from September 19, 2007 to December 17, 2012. Narrated by the omniscient blogger "Gossip Girl," voiced by Kristen Bell, the series revolves around the lives of privileged young adults on Manhattan's Upper East Side in New York City.
Related articles