List of the 10 best rated episodes from the TV show M*A*S*H from the 249 listed on our webite. Order based on the average from the IMDB and TMDB ratings
T
he camp tunes into the Army/Navy football game, only to be shelled and have an unexploded bomb land in the middle of the compound. They ring around trying to identify the bomb, and the camp prepares for the worst. Hawkeye and Trapper are left the task of following instructions to disarm the bomb, which turns out to be full of propaganda leaflets from the CIA.
View page
Watch online
F
rank settles in as commanding officer, only to have a new one appointed over his head, one that, to his chagrin, fits in very well.
View page
Watch online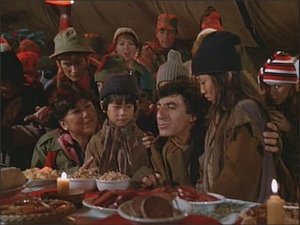 M
eanwhile, Winchester fulfills a family Christmas tradition but has trouble maintaining the anonymity required to keep it a truly charitable act. Even Klinger lends a hand.
View page
Watch online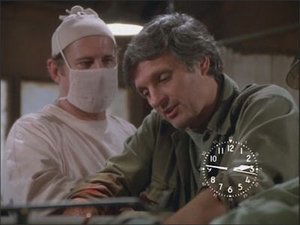 H
awkeye and BJ race against the clock to save a soldier from paralysis. BJ harvesting an aorta from a dead soldier doesn't sit well with the soldier's friend.
View page
Watch online
S
idney Freedman comes to the camp, and joins in the poker game at The Swamp. Radar hits a local with a jeep, although the local is famous for jumping in front of vehicles for the compensation. Hawkeye and Trapper operate on an intelligence officer against regulations. Sidney helps talk around a soldier who wants to kill Frank.
View page
Watch online
I
n this unique episode, the camera becomes the eyes of a young wounded soldier. It records his sensory responses to being wounded, flown by helicopter to the 4077th, examined, operated on, and treated in post-operation.
View page
Watch online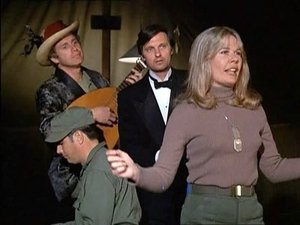 O
nce again, Hawkeye writes home to his father, telling him of the latest gossip: the camp gets a new surgeon, who turns out to be a fake; Hawkeye bets he can walk into the mess tent naked for lunch, and no one will notice; Radar cheats on his final exam from the High School diploma company; Margaret rejects Franks advances and he gets drunk late into the night; the camp have a no talent night.
View page
Watch online
T
rapper is shipped home while Hawkeye is on R&R. Hawkeye speeds to Kimpo with Radar to catch Trapper's plane, but they just miss him. While they are there, they pick up BJ Hunnicut and take him back to camp. On the way back, BJ is introduced to the Korean War.
View page
Watch online
S
ick and tired of having liver and fish for an 11-day stretch, Hawkeye, driven near to insanity, starts a riot in the mess tent. He and Trapper then orders spare ribs and sauce from the best place he ever had them, in Chicago. Trapper calls a woman he spent a weekend with to pick up the ribs, and then they get choppered in. Unfortunately, right as they're sitting down to eat, wounded arrive, and Hawkeye is forced to postpone sinking his teeth into his beloved ribs.
View page
Watch online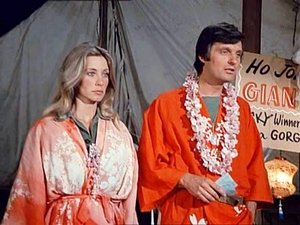 A
t the 4077th Mobile Army Surgical Hospital (M.A.S.H) unit in Korea, two army doctors by the names of Hawkeye Pierce and Trapper John McIntyre receive some exciting news in the mail. Their Korean house boy, Ho-John got accepted into Hawkeye's old college. Hawkeye and Trapper decide to hold a party filled with music, dancing, and alcohol to raise money for Ho-John's plane trip to the U.S. They achieve this by raffling off a weekend pass with a nurse, Lieutenant Dish for R&R in Tokyo.
View page
Watch online
The 4077th Mobile Army Surgical Hospital is stuck in the middle of the Korean war. With little help from the circumstances they find themselves in, they are forced to make their own fun. Fond of practical jokes and revenge, the doctors, nurses, administrators, and soldiers often find ways of making wartime life bearable.
Related articles