List of the 10 best rated episodes from the TV show Six Feet Under from the 63 listed on our webite. Order based on the average from the IMDB and TMDB ratings
P
aul Ronald Duncan
1983 - 2005
Billy returns to help Brenda through her difficult time. An inebriated Claire rejects Ted. Rico is eager to discuss the future of the business. George wants to help Ruth tend to Maya while David is consumed with fear.
View page
Watch online
L
eticia Perfecta Perez
1929 - 2002
Some ladies are at the beauty parlor are getting ready for a Quinceanera (15th Birthday Party). When the stylist goes over to Leticia to see if she's done, he discovers she more than done.
Nate and Brenda begin to start over, but something comes in the way, a secret Brenda is hiding.
David and Keith apply to adopt Taylor. But what will the social worker think about two men living together?
Federico and Vanessa gets an unexpected gift from a very unexpected place.
Nikolai and Ruth's relationship takes a serious turn for the worse. Ruth also gets some wonderful news.
View page
Watch online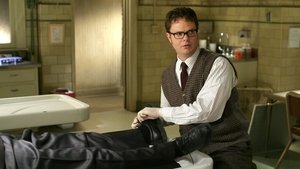 B
runo Baskerville Walsh
1951 - 1972
Nate is having a difficult time with Lisa's death. When problems arise in how to handle her remains, he comes up with a unique solution that satisfies everyone. Brenda is attracted to her neighbor, David and Keith discuss their relationship. Claire has an uncomfortable discussion with Russell.
View page
Watch online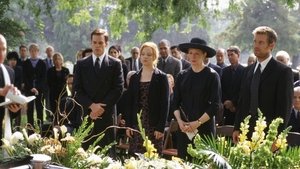 N
athaniel Fisher, Sr.
1943-2000
Meet the Fisher family.
After the patriarch of the family, dies in a hearse-accident, the family comes together to mourn and decide the fate of the family Funeral Home. Nate, who works for an organic grocery store in Seattle, has to deal with more than just the death of his father. His mother, Ruth, is taking the death especially hard because she had been having an affair with her hairdresser, Hiram. David, the closeted homosexual who has helped with the business, has a difficult transition running things. Claire, the youngest of the clan, is a teenager in high-school trying to get comfortable in her own skin. On top of everything the family is already going through, they have a corporate funeral company hounding them to sell out.
View page
Watch online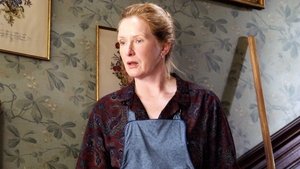 A
nne Marie Thornton
1966 - 2004
On the way home from retrieving a body, David picks up a hitchhiker, who then takes him for a ride. At the funeral home, Ruth plans to match her friend Becky, a cashier at the Fabric Shop and George's son Kyle up as a couple which George feels uncomfortable talking about. He believes she is meddling and to worry about her own children.
Nate attends a Bereavement Support Group which offers little comfort. Brenda discusses her relationship with Joe to her mother Margaret over lunch. Federico attempts to break ties with Sophia, who asks that they should go out on a date.
View page
Watch online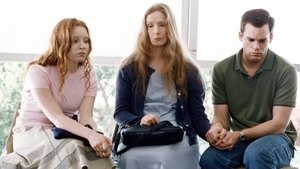 A
aron Buchbinder
1976 - 2002
Nate is not feeling well, emotionally and physically. Something is going on inside him. Keith's work situation changes, and this creates some extra problems between him and David. Federico makes the Fisher's an offer they cannot refuse. Claire graduates from High School.
View page
Watch online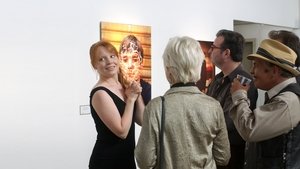 K
enneth M. Henderson
1954 - 2004
George has a terrible nightmare connected to his apocalyptic fears. George's daughter, Maggie, comes to visit. Rico has trouble adjusting to life without his family. Claire prepares for her gallery opening. David is traumatized after having to identify his carjacker and decides to confront the man. Nate finds a disturbing photo of Lisa in a book given to him by Michaela.
View page
Watch online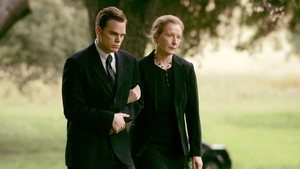 N
athaniel Samuel Fisher, Jr.
1965 - 2005
David makes arrangements for Nate's funeral with Ruth and Brenda. Keith makes a humiliating discovery. Brenda must answer a difficult question for Nate's daughter, Maya. Claire reminisces on the past.
View page
Watch online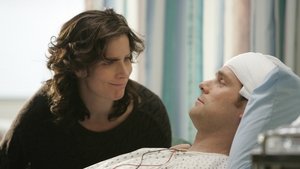 L
awrence Hall Matheson
1971 - 2005
David and Keith begin to feel comfortable in their roles as parents to Durrell and Anthony. Claire shares a common interest with co-worker Ted. Brenda faces common truths. Federico finally understands Vanessa. Feeling liberated after leaving George, Ruth goes camping with Hiram. Nate is checked into the hospital, while the rest of the family (except for Ruth, who is unreachable) waits to hear news from the doctors. Nate enters a brief coma after an operation to repair the damage from his AVM. He appears to be on the path to recovery when he suddenly dies, with only David by his side.
View page
Watch online
T
he drama about a Los Angeles funeral home meets its maker after five compelling seasons. Three weeks ago, Nate Fisher Jr.'s death ended speculation about which of the show's major characters would die. But in the hands of creator Alan Ball, who wrote and directed this episode, you can bet the finale will be anything but anticlimactic. One issue certain to be resolved involves the health of Nate's unborn child, since tonight, Brenda goes into labor. While the last two seasons have been downbeat, the writing has remained original, the acting terrific. Like Nate, the series will be missed.
View page
Watch online
Six Feet Under is an American drama television series created and produced by Alan Ball. The show depicts members of the Fisher family, who run their funeral home in Los Angeles, and their friends and lovers. The series traces these characters' lives over the course of five years. The ensemble drama stars Peter Krause, Michael C. Hall, Frances Conroy, Lauren Ambrose, Freddy Rodriguez, Mathew St. Patrick, and Rachel Griffiths as the show's seven central characters.
Related articles