List of the 10 best rated episodes from the TV show The Simpsons from the 597 listed on our webite. Order based on the average from the IMDB and TMDB ratings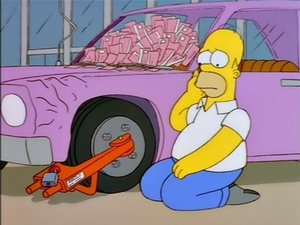 D
esignated driver Barney absconds to Manhattan in Homer's car and leaves it there. But when the family journeys to the Big Apple to retrieve their property, Homer discovers his car has been booted.
View page
Watch online
H
omer's doughnut-clogged heart needs a triple bypass operation, but Dr. Hibbert's fee is $40,000... so Homer takes his chances with Dr. Nick Riviera, who'll do any operation for $129.
View page
Watch online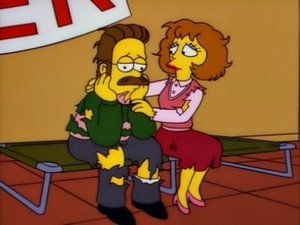 A
hurricane destroys the Flanders' home and they have to move into the church basement. The people of Springfield gather to rebuild their house, but when Ned sees the poor workmanship, he has a complete breakdown.
View page
Watch online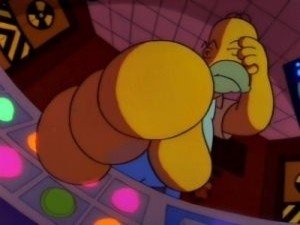 H
omer averts a meltdown through sheer dumb luck. When he's invited to the Shelbyville Nuclear Power Plant to give a pep talk, he faces another potential meltdown and again "pulls a Homer."
View page
Watch online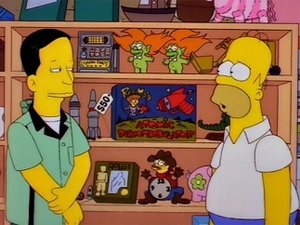 T
he Simpsons befriend a shop owner, but when Homer discovers the man is gay, he worries about his influence on Bart.
View page
Watch online
W
hen Homer gropes for a gummy candy stuck to the babysitter's pants, she mistakes his intentions and turns the town against him.
View page
Watch online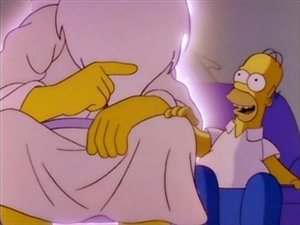 A
fter skipping church one Sunday morning, Homer decides to quit church altogether and spend Sundays worshiping in his own way -- with cigars and beer.
View page
Watch online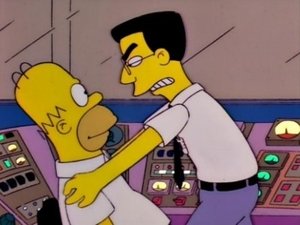 A
hardworking new employee at the power plant is consumed with resentment at Homer's undeserved success.
View page
Watch online
F
orced to take a vacation, Smithers needs to find a temporary replacement who won't outshine him. Homer seems the perfect choice until a sudden outburst forces Mr. Burns to assert his independence.
View page
Watch online
M
r. Burns pines away for Bobo, his beloved childhood teddy bear and symbol of lost innocence. When the bear turns up in Maggie's possession, the resulting tug of war affects the whole town.
View page
Watch online
The Simpsons is an American animated sitcom created by Matt Groening for the Fox Broadcasting Company. The series is a satirical parody of a middle class American lifestyle epitomized by its family of the same name, which consists of Homer, Marge, Bart, Lisa, and Maggie. The show is set in the fictional town of Springfield and parodies American culture, society, television, and many aspects of the human condition.
Related articles