List of the 10 best rated episodes from the TV show Weeds from the 101 listed on our webite. Order based on the average from the IMDB and TMDB ratings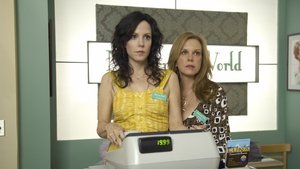 G
uillermo gives Nancy a new job and she soon finds working retail isn't as mundane as it appears on the surface. Celia's deal with Captain Till brings her dangerously close to the action. Meanwhile, having been left in the desert by Nancy, Andy finds himself with a pack of immigrants and a very unfriendly Coyote. Back at home, the boys battle an infestation of bees.
View page
Watch online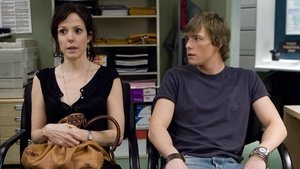 A
fter being threatened by U-Turn and The Armenians, Nancy goes in search of Silas and her hijacked pot. Meanwhile, Celia has Silas arrested for stealing her "Drug Free Zone" signs. Nancy visits him in jail only to discover that the pot is still in his car - the one that Celia has just driven away in.
View page
Watch online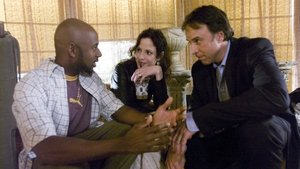 W
hile Nancy is trying to figure out what do with Peter, she comes home to problems of plumbing that are related to Shane and his arrival into puberty. Celia enrolls Isabelle in boot camp and ends up getting sucked into it herself. Heylia is interested in a Nation of Islam member and his bean pies.
View page
Watch online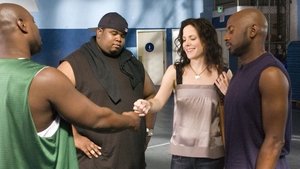 P
eter isn't happy about the nickname "Agent Wonderbread" and he lets Nancy and Conrad know so with a convinving threat. Nancy looks to other people in the business for help. Kat's got a secret and Shane's girlfriend doesn't like her. Heylia has a plan.
View page
Watch online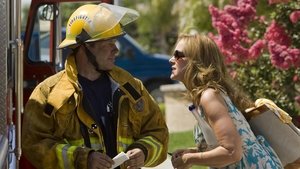 A
s the wildfire approaches, everyone must evacuate. Nancy tells her family to pack up, while Conrad and Heylia must say goodbye to the growhouse. The authorities question Sullivan and Celia, while Shane continues to ask Nancy about Pittsburgh. As Andy deals at the evacuation center, Silas realizes the truth about Tara.
View page
Watch online
T
he DEA brings Nancy in for questioning and then she must explain things to Esteban. Celia travels deep into Mexico to make amends with estranged daughter Quinn. Meanwhile, Silas meets Lisa's ex-husband and Doug finds a reason to live. Nancy makes a shocking revelation to Esteban.
View page
Watch online
I
sabelle experiments, Andy gets drafted, Peter may not be who Nancy thinks he is, Silas gets high, and Nancy cuts out the middleman.
View page
Watch online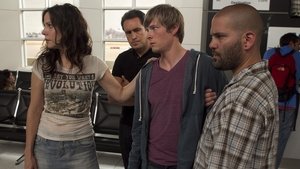 I
n the season 6 finale, Nancy must free herself from the grip of Esteban in order to escape the country along with her family. At the airport, Andy attempts to calm the nerves of Shane and Warren. Meanwhile, Silas must decide whether to stay with Lars or leave with the Botwins.
View page
Watch online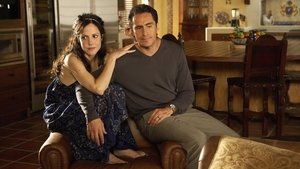 N
ancy learns of Esteban's fate and takes action to preserve her own. Andy makes a big change in his life. Dean, Doug and Celia find common ground. Silas helps Adelita with a disturbing medical issue.
View page
Watch online
N
ancy is having one of the worst and busiest days of life. One of sons is missing. Shane's graduation and the deal with U-Turn make her feel like she needs to be in two places at once even though she really doesn't feel like being in either of them. Heylia's plan is put into action. Nancy tries to deal with Conrad's kiss, Celia's madness, and Kat's craziness. Everything comes to a head when the deal goes wrong.
View page
Watch online
Weeds is an American dark comedy-drama series created by Jenji Kohan. The central character is Nancy Botwin, a widowed mother of two boys who begins selling cannabis to support her family after her husband dies suddenly of a heart attack. Over the course of the show, she and her family become increasingly entangled in illegal activities.
Related articles