List of the 10 best movies directed by Roberto Rossellini, order based on the average from the IMDB, TMDB and Rotten Tomatoes ratings
A
fter the end of World War II Karen, a young displaced woman from Lithuania, marries Italian fisherman Antonio to get away from her internment camp. But the life on Antonio's island, Stromboli, threatened by its volcano, is a tough one and Karen cannot get used to it. The film is mainly famous for the love affair between Ingrid Bergman and the director, Roberto Rossellini, which started during the production.
View page
Watch online
F
ive portraits of actresses in their "common" life, seen as women rather than movie stars.
View page
Watch online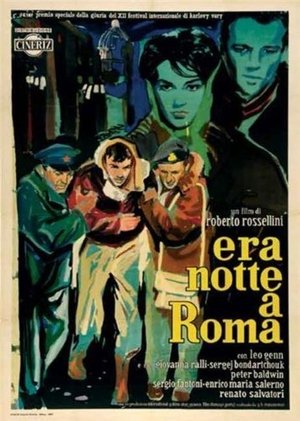 I
n Nazi-occupied Rome, a beautiful bootlegger, to the chagrin of her lover, gives sanctuary to three escaped POWs: an American pilot, a Russian sergeant and a British major
View page
Watch online
A
n Italian anthology film directed by Roberto Rossellini starring Anna Magnani and Federico Fellini. The film has two parts: "Una Voce Umana" ("The Human Voice") and "Il Miracolo" ("The Miracle").
View page
Watch online
T
he final film in Rossellini's war film trilogy (the first two being Rome, Open City and Paisà). Germany Year Zero takes place in post-war Germany, unlike the others, which take place in German-occupied Rome and post-war Italy, respectively. The story follows a twelve-year-old boy, Edmund Kohler, who is mainly left to his own devices in order to survive and to help his family do the same.
View page
Trailer
Watch online
C
ardinal Mazarin dies, leaving a power vacuum in which the young Louis asserts his intention to govern as well as rule. Mazarin's fiscal advisor, Colbert, warns against Fouquet, the Superintendant who has been systematically looting the treasury and wants to be prime minister. Fouquet believes Louis will soon tire of exercizing power and overplays his hand by offering a bribe to Louis' mistress to be his ally. She reports this to the king who arrests Fouquet. Louis and Colbert design a brilliant strategy to keep merchants making money, nobles in debt, the urban poor working and fed, and peasants untaxed. Years later, in a coda, we see Louis exercizing the power of the sun.
View page
Watch online
T
his deceptively simple tale of a bored English couple (George Sanders and Ingrid Bergman) travelling to Italy to find a buyer for a house inherited from an uncle is transformed by Roberto Rossellini into a passionate story of cruelty and cynicism as their marriage disintegrates around them.
View page
Trailer
Watch online
O
pen City is a landmark in film history. Filmed in secrecy during the Nazi occupation of Italy, the film shows a realistic portrayal of the underground resistance in Italy in 1945. The film has strong impacting imagery with it's mix of fiction and reality that strengthened Italian Neo-realism and the film industry.
View page
Trailer
Watch online
From Wikipedia, the free encyclopedia. Roberto Rossellini (8 May 1906 – 3 June 1977) was an Italian film director and screenwriter. Rossellini was one of the directors of the Italian neorealist cinema, contributing films such as Roma città aperta (Rome, Open City 1945) to the movement. Description above from the Wikipedia article Roberto Rossellini, licensed under CC-BY-SA, full list of contributors on Wikipedia.
View page with full filmography
Related articles