List of the best movies from the years 1980, in genre Animation. Order based on the average from the IMDB, TMDB and Rotten Tomatoes ratings
A
widowed field mouse must move her family -- including an ailing son -- to escape a farmer's plow. Aided by a crow and a pack of superintelligent, escaped lab rats, the brave mother struggles to transplant her home to firmer ground.
View page
Trailer
Watch online
T
his colorful adventure tells the story of an impetuous mermaid princess named Ariel who falls in love with the very human Prince Eric and puts everything on the line for the chance to be with him. Memorable songs and characters -- including the villainous sea witch Ursula.
View page
Trailer
Watch online
A
young witch, on her mandatory year of independent life, finds fitting into a new community difficult while she supports herself by running an air courier service.
View page
Trailer
Watch online
'
Toon star Roger is worried that his wife Jessica is playing pattycake with someone else, so the studio hires detective Eddie Valiant to snoop on her. But the stakes are quickly raised when Marvin Acme is found dead and Roger is the prime suspect.
View page
Trailer
Watch online
T
he orphan Sheeta inherited a mysterious crystal that links her to the mythical sky-kingdom of Laputa. With the help of resourceful Pazu and a rollicking band of sky pirates, she makes her way to the ruins of the once-great civilization. Sheeta and Pazu must outwit the evil Muska, who plans to use Laputa's science to make himself ruler of the world.
View page
Trailer
Watch online
W
allace and Gromit have run out of cheese and this provides an excellent excuse for the animated duo to take their holiday on the moon, where, as everyone knows, there is ample cheese. The moon is inhabited by a mechanical caretaker, who is not too happy about the two visitors from earth that nibble on the moon.
View page
Watch online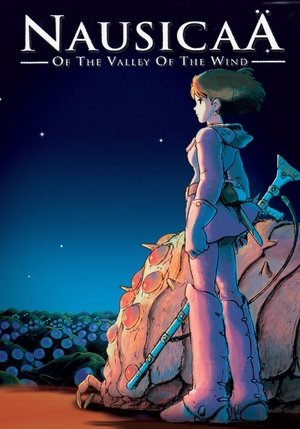 N
ausicaä, a gentle young princess, has an empathetic bond with the giant mutated insects that evolved in the wake of the destruction of the ecosystem. Traveling by cumbersome flying ship, on the backs of giant birds, and perched atop her beloved glider, Nausicaä and her allies must negotiate peace between kingdoms battling over the last of the world's precious natural resources.
View page
Trailer
Watch online
Y
oung Vincent Malloy dreams of being just like Vincent Price and loses himself in macabre daydreams which annoys his mother.
View page
Trailer
Watch online
T
wo sisters move to the country with their father in order to be closer to their hospitalized mother, and discover the surrounding trees are inhabited by Totoros, magical spirits of the forest. When the youngest runs away from home, the older sister seeks help from the spirits to find her.
View page
Trailer
Watch online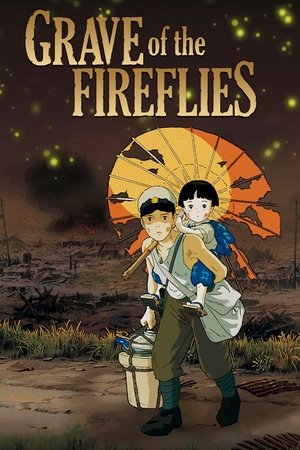 I
n the latter part of World War II, a boy and his sister, orphaned when their mother is killed in the firebombing of Tokyo, are left to survive on their own in what remains of civilian life in Japan. The plot follows this boy and his sister as they do their best to survive in the Japanese countryside, battling hunger, prejudice, and pride in their own quiet, personal battle.
View page
Trailer
Watch online
Related articles