List of the best movies from the years 1990, in genre Action. Order based on the average from the IMDB, TMDB and Rotten Tomatoes ratings
C
hen Zhen, a Chinese engineering student in Kyoto, who braves the insults and abuse of his Japanse fellow students for his local love Mitsuko Yamada, daughter of the director, returns in 1937 to his native Shangai, under Japanse protectorate -in fact military occupation- after reading about the death of his kung-fu master Hou Ting-An in a fight against the Japanese champion Ryuichi Akutagawa.
View page
Trailer
Watch online
I
n the year 2029, the barriers of our world have been broken down by the net and by cybernetics, but this brings new vulnerability to humans in the form of brain-hacking. When a highly-wanted hacker known as 'The Puppetmaster' begins involving them in politics, Section 9, a group of cybernetically enhanced cops, are called in to investigate and stop the Puppetmaster.
View page
Trailer
Watch online
A
disillusioned killer embarks on his last hit but first he has to overcome his affections for his cool, detached partner. Thinking it's dangerous and improper to become involved with a colleague, he sets out to find a surrogate for his affections. Against the sordid and surreal urban nightscape, he crosses path with a strange drifter looking for her mysterious ex-boyfriend and an amusing mute trying to get the world's attention in his own unconventional ways.
View page
Watch online
J
ohn Woo's Hard Boiled tells the story of jaded detective "Tequila" Yuen (played with controlled fury by Chow Yun-fat). Woo's dizzying odyssey through the world of Hong Kong Triads, undercover agents, and frenzied police raids culminates unforgettably in the breathless hospital sequence.
View page
Trailer
Watch online
O
bsessive master thief Neil McCauley leads a top-notch crew on various daring heists throughout Los Angeles while determined detective Vincent Hanna pursues him without rest. Each man recognizes and respects the ability and the dedication of the other even though they are aware their cat-and-mouse game may end in violence.
View page
Trailer
Watch online
J
ubei is a masterless ninja who travels the land alone, hiring his services to those with gold... or a worthy cause. His fearsome abilities have served him well, but a hideous plot to overthrow the government threatens to end his wandering ways and possibly his life. When a small village succumbs to a terrible plague, a team of ninjas are sent to investigate and realize that all is not as it seems. Ambushed, they are wiped uot by a fearsome man-monster with incredible powers, leaving only one alive - Kagero, a beautiful ninja whose touch can bring instant death. Jubei saves her from a fate worse than death and unwittingly becomes drawn into a web of treachery. He is soon faced with his greatest challenge, an enemy for whom death holds no fear with the power to destroy Jubei's world. It's an all-out bloodbath when ninja warriors come face to face in this action-packed tribal war.
View page
Trailer
Watch online
T
homas A. Anderson is a man living two lives. By day he is an average computer programmer and by night a malevolent hacker known as Neo, who finds himself targeted by the police when he is contacted by Morpheus, a legendary computer hacker, who reveals the shocking truth about our reality.
View page
Trailer
Watch online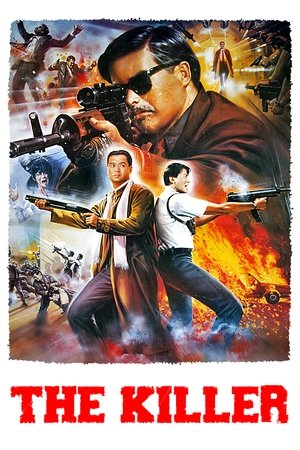 H
ong Kong's preeminent director John Woo transforms genres from both the East and the West to create this explosive and masterful action film. Featuring Hong Kong's greatest star, Chow Yun-fat, as a killer with a conscience, the film is an exquisite dissection of morals in a corrupt society, highlighted with slow-motion sequences of brilliantly choreographed gun battles on the streets of Hong Kong.
View page
Trailer
Watch online
T
he epic adventures of the legendary Baran the Bandit following his release from prison. After serving 35 years, it is no surprise that the world has changed dramatically. Still, Baran can't help but be shocked to discover that his home village is now underwater thanks to the construction of a new dam. He then heads for Istanbul to get revenge upon his former best friend, the man who snitched on him and stole his lover Keje. Along the way, Baran teams up with Cumali, a tough young punk who finds the thief's old-fashioned ways rather quaint. When Cumali gets into deep trouble with a crime boss, Baran adds another vengeful task to his roster.
View page
Watch online
Related articles