List of the best movies from the years 2000, in genre Family. Order based on the average from the IMDB, TMDB and Rotten Tomatoes ratings
T
he Fantastic Mr. Fox bored with his current life, plans a heist against the three local farmers. The farmers, tired of sharing their chickens with the sly fox, seek revenge against him and his family.
View page
Trailer
Watch online
J
ames Sullivan and Mike Wazowski are monsters, they earn their living scaring children and are the best in the business... even though they're more afraid of the children than they are of them. When a child accidentally enters their world, James and Mike suddenly find that kids are not to be afraid of and they uncover a conspiracy that could threaten all children across the world.
View page
Trailer
Watch online
I
n one of Paris' finest restaurants, Remy, a determined young rat, dreams of becoming a renowned French chef. Torn between his family's wishes and his true calling. Remy and his pal Linguini set in motion a hilarious chain of events that turns the City of Lights upside down.
View page
Trailer
Watch online
W
hen an overconfident teen alien gets behind the controls of a spaceship, he must attempt to abduct a slumbering farmer under the watchful eye of a critical instructor. But abducting humans requires precision and a gentle touch, and within a few missteps it's painfully clear why more humans don't go missing every year.
View page
Watch online
O
ne by one, a flock of small birds perches on a telephone wire. Sitting close together has problems enough, and then comes along a large dopey bird that tries to join them. The birds of a feather can't help but make fun of him - and their clique mentality proves embarrassing in the end.
View page
Trailer
Watch online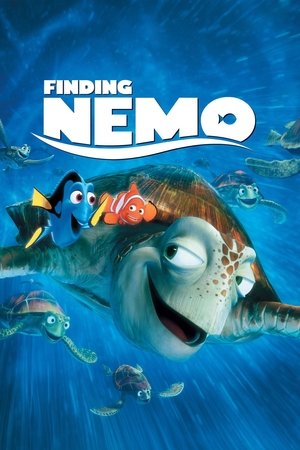 A
tale which follows the comedic and eventful journeys of two fish, the fretful Marlin and his young son Nemo, who are separated from each other in the Great Barrier Reef when Nemo is unexpectedly taken from his home and thrust into a fish tank in a dentist's office overlooking Sydney Harbor. Buoyed by the companionship of a friendly but forgetful fish named Dory, the overly cautious Marlin embarks on a dangerous trek and finds himself the unlikely hero of an epic journey to rescue his son.
View page
Trailer
Watch online
W
ALL•E is the last robot left on an Earth that has been overrun with garbage and all humans have fled to outer space. For 700 years he has continued to try and clean up the mess, but has developed some rather interesting human-like qualities. When a ship arrives with a sleek new type of robot, WALL•E thinks he's finally found a friend and stows away on the ship when it leaves.
View page
Trailer
Watch online
A
fter a lifetime of dreaming of traveling the world, 78-year-old homebody Carl flies away on an unbelievable adventure with Russell, an 8-year-old Wilderness Explorer, unexpectedly in tow. Together, the unlikely pair embarks on a thrilling odyssey full of jungle beasts and rough terrain.
View page
Trailer
Watch online
D
ignity. Poise. Mystery. We expect nothing less from the great turn-of-the-century magician, Presto. But when Presto neglects to feed his rabbit one too many times, the magician finds he isn't the only one with a few tricks up his sleeve!
View page
Trailer
Watch online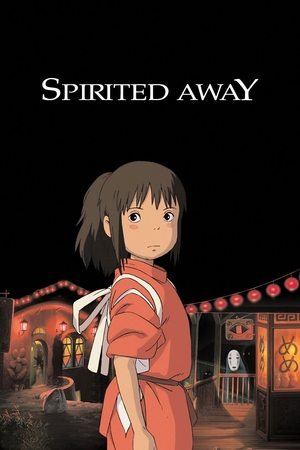 S
pirited Away is an Oscar winning Japanese animated film about a ten year old girl who wanders away from her parents along a path that leads to a world ruled by strange and unusual monster-like animals. Her parents have been changed into pigs along with others inside a bathhouse full of these creatures. Will she ever see the world how it once was?
View page
Trailer
Watch online
Related articles