List of the 10 best movies in genre Adventure, order based on the average from the IMDB, TMDB and Rotten Tomatoes ratings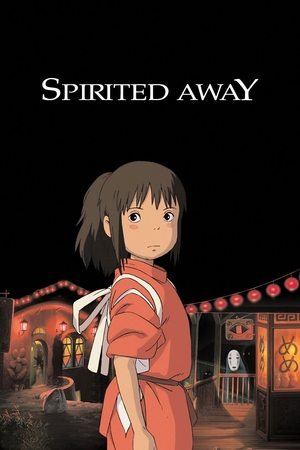 S
pirited Away is an Oscar winning Japanese animated film about a ten year old girl who wanders away from her parents along a path that leads to a world ruled by strange and unusual monster-like animals. Her parents have been changed into pigs along with others inside a bathhouse full of these creatures. Will she ever see the world how it once was?
View page
Trailer
Watch online
A
Trip to The Moon is a science fiction film from the French film pioneer Georges Méliès from the year 1902 about a trip to the moon. The film was the first film with a self-contained plot and was the beginning of the Science Fiction genre.
View page
Trailer
Watch online
A
ragorn is revealed as the heir to the ancient kings as he, Gandalf and the other members of the broken fellowship struggle to save Gondor from Sauron's forces. Meanwhile, Frodo and Sam bring the ring closer to the heart of Mordor, the dark lord's realm.
View page
Trailer
Watch online
I
n the South American jungle, supplies of nitroglycerine are needed at a remote oil field. The oil company pays four men to deliver the supplies in two trucks. A tense rivalry develops between the two sets of drivers on the rough remote roads where the slightest jolt can result in death.
View page
Trailer
Watch online
T
he epic saga continues as Luke Skywalker, in hopes of defeating the evil Galactic Empire, learns the ways of the Jedi from aging master Yoda. But Darth Vader is more determined than ever to capture Luke. Meanwhile, rebel leader Princess Leia, cocky Han Solo, Chewbacca, and droids C-3PO and R2-D2 are thrown into various stages of capture, betrayal and despair.
View page
Trailer
Watch online
L
upin & Jigen have their sights set on a treasure called the Little Comet, which is located in the heavily fortified country of East Doroa. During the heist, Jigen is almost killed by a sniper named Yael Okuzaki. His specialty is preparing tombstones for his targets before executing them. It's said that no one can survive after Yael makes their tombstone.
View page
Watch online
S
muggled out of the kingdom of Mahishmati as a baby and raised by tribal people in a village located at the foot of a waterfall, Shivudu (Prabhas) is the Bahubali, a human with god-like strength and valor. After repeated attempts to scale the mountains and climb up to the top of the waterfall, Shiva finally achieves his goal, only to encounter Avanthika (Tamannaah), a female warrior and member of a rebel group. He falls in love with Avanthika. Avanthika leads Shiva to his destiny beyond the walls of Mahishmati, where despotic king Bhallala Dev (Rana Daggubati) is installing a 100-foot gold statue of himself. Shiva is royalty and heir to the Mahishmati kingdom. Son of the noble king Amarendra Baahubali (Prabhas in a dual role) and queen Devasena (Anushka Shetty), he is destined to fight the evil king Bhallala Deva, who tortured his parents and forcefully seized their kingdom.
View page
Trailer
Watch online
F
rom big walls to big moves, REEL ROCK 10 features athletes Tommy Caldwell, Kevin Jorgeson, Alex Honnold, Jimmy Webb, Daniel Woods and a special tribute to the late Dean Potter. This year's tour boasts an eclectic program that will get you psyched!
View page
Trailer
Watch online
Related articles