List of the 10 best movies starring John Travolta, order based on the average from the IMDB, TMDB and Rotten Tomatoes ratings
Role in movie: Tony Manero
N
ineteen-year-old Tony Manero lives for Saturday nights at the local disco, where he's king of the dance floor. But outside of the club, things don't look so rosy. At home, he fights constantly with his father and has to compete with his family's starry-eyed view of his older brother, a priest. Then, he meets Stephanie at the disco and they agree to dance together in a competition. Stephanie resists Tony's attempts to romance her, as she aspires to greater things; she is moving across the river to Manhattan. Gradually, Tony also becomes disillusioned with the life he is leading and he and Stephanie decide to help one another to start afresh
View page
Trailer
Watch online
Role in movie: Edna Turnblad
P
leasantly plump teenager Tracy Turnblad and her best friend Penny Pingleton audition to be on The Corny Collins Show and Tracy wins. But when scheming Amber Von Tussle and her mother plot to destroy Tracy, it turns to chaos.
View page
Trailer
Watch online
T
welve men who belong to one of the world's most exclusive fraternities -- people who've walked on the surface of the moon -- are paid homage in this documentary. Using newsreel footage, rare NASA photographs, and digitally animated re-creations, Magnificent Desolation: Walking on the Moon examines the Apollo missions between 1969 and 1972 which put astronauts on the moon.
View page
Watch online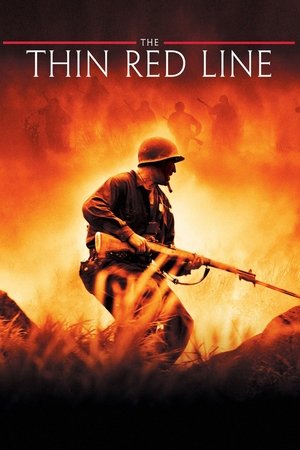 Role in movie: Brig. Gen. Quintard
B
ased on the graphic novel by James Jones, The Thin Red Line tells the story of a group of men, an Army Rifle company called C-for-Charlie, who change, suffer, and ultimately make essential discoveries about themselves during the fierce World War II battle of Guadalcanal. It follows their journey, from the surprise of an unopposed landing, through the bloody and exhausting battles that follow, to the ultimate departure of those who survived. A powerful frontline cast - including Sean Penn, Nick Nolte, Woody Harrelson and George Clooney - explodes into action in this hauntingly realistic view of military and moral chaos in the Pacific during World War II.
View page
Trailer
Role in movie: Sean Archer
A
n antiterrorism agent goes under the knife to acquire the likeness of a terrorist and gather details about a bombing plot. When the terrorist escapes custody, he undergoes surgery to look like the agent so he can get close to the agent's family.
View page
Watch online
Role in movie: Chili Palmer
A
mobster travels to Hollywood to collect a debt and discovers that the movie business is much the same as his current job.
View page
Trailer
Watch online
Role in movie: Jack Terry
A
soundman accidentally records the evidence that proves a car "accident" was murder, and consequently finds himself in danger.
View page
Trailer
Watch online
Role in movie: Billy Nolan
C
arrie may be ostracized, but the shy teen has the ability to move objects with her mind. So when the high school "in crowd" torments her with a sick joke at the prom, she lashes out with devastating -- and deadly -- power.
View page
Trailer
Watch online
Role in movie: Himself (archive footage)
G
oing Clear intimately profiles eight former members of the Church of Scientology, shining a light on how they attract true believers and the things they do in the name of religion.
View page
Trailer
Watch online
Role in movie: Vincent Vega
A
burger-loving hit man, his philosophical partner, a drug-addled gangster's moll and a washed-up boxer converge in this sprawling, comedic crime caper. Their adventures unfurl in three stories that ingeniously trip back and forth in time.
View page
Trailer
Watch online
John Joseph Travolta is an American actor, dancer and singer. He first became known in the 1970s, after appearing on the television series Welcome Back, Kotter and starring in the box office successes Saturday Night Fever and Grease. Travolta's career re-surged in the 1990s, with his role in Pulp Fiction, and he has since continued starring in Hollywood films, including Face/Off, Ladder 49 and Wild Hogs. Travolta has twice been nominated for the Academy Award for Best Actor. The first, for his role in Saturday Night Fever and the second for Pulp Fiction. He won the Golden Globe Award for Best Actor - Motion Picture Musical or Comedy for his performance in Get Shorty. Travolta, the youngest of six children, was born and raised in Englewood, New Jersey, an inner-ring suburb of New York City. His father, Salvatore Travolta, was a semi-professional football player turned tire salesman and partner in a tire company. His mother, Helen Cecilia, was an actress and singer who had appeared in The Sunshine Sisters, a radio vocal group, and acted and directed before becoming a high school drama and English teacher. His siblings are Joey, Ellen, Ann, Margaret, and Sam Travolta. Travolta's father was a second-generation Italian American and his mother was Irish American; he grew up in an Irish-American neighborhood and has said that his household was predominantly Irish in culture. His family was Roman Catholic. Travolta married actress Kelly Preston in 1991. The couple had a son, Jett, (April 13, 1992 - January 2, 2009), and have a daughter, Ella Bleu, born in 2000. On May 18, 2010, Travolta and Preston announced that she is pregnant with the couple's third child. The couple has regularly attended marriage counselling, and Travolta admits that therapy has helped the marriage. Travolta was involved with actress Diana Hyland, whom he met while filming The Boy in the Plastic Bubble; the relationship ended when she died of breast cancer in 1977. Travolta is a certified pilot and owns five aircraft, including an ex-Australian Boeing 707–138 airliner. The plane bears the name Jett Clipper Ella in honor of his children. His $4.9 million estate in the Jumbolair subdivision in Ocala, Florida, is situated on Greystone Airport with its own runway and taxiway right to his front door. Travolta has been a practitioner of Scientology since 1975 when he was given the book Dianetics while filming the movie The Devil's Rain in Durango, Mexico.
View page with full filmography
Related articles