List of the 10 best TV Shows in genre Horror, order based on the average from the IMDB and TMDB ratings
K
en Kaneki is a bookworm college student who meets a girl names Rize at a cafe he frequents. They're the same age and have the same interests, so they quickly become close. Little does Kaneki know that Rize is a ghoul - a kind of monster that lives by hunting and devouring human flesh. When part of her special organ - "the red child" - is transplanted into Kaneki, he becomes a ghoul himself, trapped in a warped world where humans are not the top of the food chain.
View page
Watch online
T
he Master's Sun is a 2013 South Korean horror-romantic comedy written by the Hong Sisters, and aired on SBS from August 7 to October 3, 2013 on Wednesdays and Thursdays at 21:55 for 17 episodes.
Joo Joong Won is a cold and ambitious CEO, who measures all human relationships through money. Tae Gong Shil is a sensitive assistant, who suffers from insomnia, due to her ability to see ghosts after an accident. Joong Won and Gong Sil are an unlikely duo in every regard, but they share one thing in common: they are both intensely crippled personalities that need a lot of help. Can the money hungry Joong Won recognize priorities beyond the dollar sign, and can the lonely Gong Sil ever live a life without fear? Together, strange as it may be, it's possible in this unique dance between yin and yang.
View page
Watch online
W
hat did the world look like as it was transforming into the horrifying apocalypse depicted in "The Walking Dead"? This spin-off set in Los Angeles, following new characters as they face the beginning of the end of the world, will answer that question.
View page
Watch online
T
he Walking Dead is an American horror drama television series developed by Frank Darabont. It is based on the comic book series of the same name by Robert Kirkman, Tony Moore, and Charlie Adlard. The series stars Andrew Lincoln as sheriff's deputy Rick Grimes, who awakens from a coma to find a post-apocalyptic world dominated by flesh-eating zombies. He sets out to find his family and encounters many other survivors along the way.
View page
Watch online
A
merican Gothic is an American horror series created by Shaun Cassidy and executive produced by Sam Raimi. The show first aired on CBS on September 22, 1995, and was canceled after a single season on July 11, 1996.
View page
Watch online
A
fter discovering his origins, Damien Thorn must cope with life as the Anti-Christ.
View page
Watch online
D
etective Yoon Cheo-yong was born with the supernatural ability to see, hear and touch ghosts. He solves mysterious, unsolved cases along with tough and passionate colleague Ha Sun-woo, and Han Na-young, the ghost of a high school girl.
View page
Watch online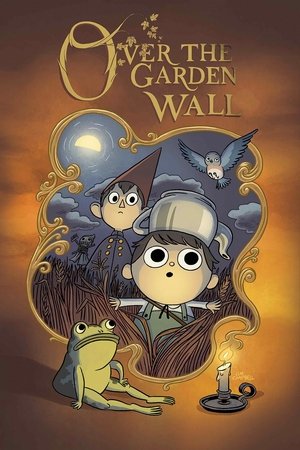 O
ver the Garden Wall is an American animated television miniseries created by Patrick McHale for Cartoon Network. The series centers around two brothers who travel across a strange forest in order to find their way home. The show is based on McHale's animated short film, Tome of the Unknown, which was produced as part of Cartoon Network Studios' shorts development program.
The show marks the first miniseries on the network, who commenced its production in March 2014. McHale first envisioned the show in 2004, and pitched it to the network in 2006. After working on The Marvelous Misadventures of Flapjack and Adventure Time, the network expressed interest in McHale pitching a pilot. That pilot became the catalyst for Over the Garden Wall. The show features Elijah Wood and Collin Dean as the protagonists, and Melanie Lynskey as a bluebird named Beatrice. Over the Garden Wall was broadcast throughout the week of November 3 to 8, 2014.
View page
Watch online
S
everal hundred years ago, humans were nearly exterminated by Titans. Titans are typically several stories tall, seem to have no intelligence, devour human beings and, worst of all, seem to do it for the pleasure rather than as a food source. A small percentage of humanity survived by walling themselves in a city protected by extremely high walls, even taller than the biggest Titans. Flash forward to the present and the city has not seen a Titan in over 100 years. Teenage boy Eren and his foster sister Mikasa witness something horrific as the city walls are destroyed by a Colossal Titan that appears out of thin air. As the smaller Titans flood the city, the two kids watch in horror as their mother is eaten alive. Eren vows that he will murder every single Titan and take revenge for all of mankind.
View page
Watch online
G
uts, a man who calls himself "The Black Swordsman" looks upon his days serving as a member of a group of mercenaries, the Band of the Hawk, nicknamed "the Grim Reaper of the Battlefield." Led by an ambitious, ruthless, and intelligent man named Griffith, together they battle their way into the royal court, and are forced into a fate that may change their entire lives.
View page
Watch online
Related articles