List of the 10 best TV Shows in genre Science Fiction, order based on the average from the IMDB and TMDB ratings
F
uturama is an American adult animated science fiction sitcom created by Matt Groening and developed by Groening and David X. Cohen for the Fox Broadcasting Company. The series follows the adventures of a late-20th-century New York City pizza delivery boy, Philip J. Fry, who, after being unwittingly cryogenically frozen for one thousand years, finds employment at Planet Express, an interplanetary delivery company in the retro-futuristic 31st century.
View page
Watch online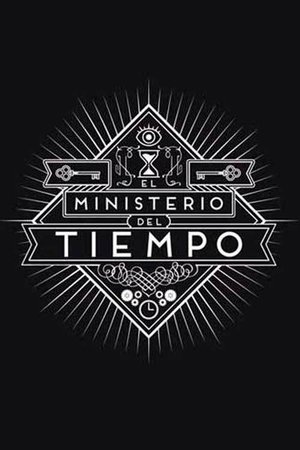 A
warrior from the XVI century, the first female university student from the XIX century and a nurse from the XXI century, join a secret agency to prevent people to change the Spanish history by using time-traveling doors.
View page
Watch online
T
he X-Files is an American science fiction horror drama television series that recounted the exploits of FBI Special Agents Fox Mulder and Dana Scully who investigate X-Files: marginalized, unsolved cases involving paranormal phenomena. Mulder believes in the existence of aliens and the paranormal while Scully, a skeptic, is assigned to make scientific analyses of Mulder's discoveries that debunk Mulder's work and thus return him to mainstream cases.
View page
Watch online
C
on Man centers on the post-show life of Wray Nerely the co-star of "Spectrum," a sci-fi series, which was canceled before its time and went on to become a cult classic beloved by fans. Wray's good friend, Jack Moore starred as the series Captain and has gone on to become a major celebrity, while Wray hasn't found his desired level of stardom. Wray is the begrudging guest of sci-fi conventions, comic book store appearances, and different pop culture events; however, everything is not as it seems from the outside. The series will explore these events and all the weird and crazy things that happen to them along the way.
View page
Watch online
T
he Doctor looks and seems human. He's handsome, witty, and could be mistaken for just another man in the street. But he is a Time Lord: a 900 year old alien with 2 hearts, part of a gifted civilization who mastered time travel. The Doctor saves planets for a living – more of a hobby actually, and he's very, very good at it. He's saved us from alien menaces and evil from before time began – but just who is he?
View page
Watch online
B
attlestar Galactica is an American military science fiction television series, and part of the Battlestar Galactica franchise. The show was developed by Ronald D. Moore as a re-imagining of the 1978 Battlestar Galactica television series created by Glen A. Larson.
The story arc of Battlestar Galactica is set in a distant star system, where a civilization of humans live on a group of planets known as the Twelve Colonies. In the past, the Colonies had been at war with a cybernetic race of their own creation, known as the Cylons. With the unwitting help of a human named Gaius Baltar, the Cylons launch a sudden sneak attack on the Colonies, laying waste to the planets and devastating their populations. Out of a population numbering in the billions, only approximately 50,000 humans survive, most of whom were aboard civilian ships that avoided destruction. Of all the Colonial Fleet, the eponymous Battlestar Galactica appears to be the only military capital ship that survived the attack. Under the leadership of Colonial Fleet officer Commander William "Bill" Adama and President Laura Roslin, the Galactica and its crew take up the task of leading the small fugitive fleet of survivors into space in search of a fabled refuge known as Earth.
View page
Watch online
F
irefly is set in the year 2517, after the arrival of humans in a new star system and follows the adventures of the renegade crew of Serenity, a "Firefly-class" spaceship. The ensemble cast portrays the nine characters who live on Serenity.
View page
Watch online
C
owboy Bebop is a 1998 Japanese anime series developed by Sunrise. It featured a production team led by director Shinichirō Watanabe, screenwriter Keiko Nobumoto, character designer Toshihiro Kawamoto, mechanical designer Kimitoshi Yamane, and composer Yoko Kanno. The twenty-six episodes of the series are set in the year 2071. It follows the adventures, misadventures and tragedies of a bounty hunter crew travelling on the Bebop, their starship. Cowboy Bebop explores philosophical concepts including existentialism, existential ennui, loneliness, and the past's influence.
The series premiered in Japan on TV Tokyo from April 3 until June 26, 1998, broadcasting only twelve episodes and a special due to its controversial adult-themed content. The entire twenty-six episodes of the series were later broadcast on WOWOW from October 24 until April 24, 1999. The anime was adapted into two manga series which were serialized in Kadokawa Shoten's Asuka Fantasy DX. A film was later released to theaters worldwide.
The anime series was dubbed in the English language by Animaze and ZRO Limit Productions, and was licensed by Bandai Entertainment in North America and is now licensed by Funimation. For English releases in the United Kingdom, it was licensed by Beez Entertainment and is now licensed by Anime Limited. Madman Entertainment has licensed it for releases in Australia and New Zealand. In 2001, Cowboy Bebop became the first anime title to be broadcast on Adult Swim in the United States.
View page
Watch online
A
n English teacher travels back in time to prevent the Kennedy assassination, but discovers he is attached to the life he has made in a bygone era.
View page
Watch online
Related articles