List of the 10 worst TV Shows in genre Documentary, order based on the average from the IMDB and TMDB ratings
T
he Awful Truth is a satirical television show that was directed, written, and hosted by filmmaker Michael Moore, and funded by the British broadcaster Channel 4.
View page
Watch online
M
ayday, also known as Air Crash Investigation in the United Kingdom, Ireland, Australia, South Africa and Asia, and Air Emergency and Air Disasters in the United States, is a Canadian documentary television programme produced by Cineflix investigating air crashes, near-crashes and other disasters. Mayday uses re-enactments, interviews and computer-generated imagery to reconstruct for its audiences the sequence of events leading up to each disaster. In addition, aviation experts, retired pilots and crash investigators are interviewed explaining how these emergencies came about, how they were investigated and how they could have been prevented.
Cineflix started production on 13 August 2002, with a CDN$2.5 million budget. Cineflix secured deals with France 5, the Discovery Channel, Canal D, TVNZ, the Seven Network, the Holland Media Group and the National Geographic Channel, to take Mayday to 144 countries and 26 languages. The series was received well by critics and nominated for a number of awards. Sharon Zupancic won a Gemini Award for her work on the Mayday episode, "Lockerbie Disaster". UNSW's senior lecturer, Raymond Lewis, conducted a study on teaching strategy loosely based on the series. Lewis's results indicated using the strategy had "a positive effect on learning outcomes."
View page
Watch online
E
xplored through the lenses of the four natural elements – fire, water, air and earth – COOKED is an enlightening and compelling look at the evolution of what food means to us through the history of food preparation and its universal ability to connect us. Highlighting our primal human need to cook, the series urges a return to the kitchen to reclaim our lost traditions and to forge a deeper, more meaningful connection to the ingredients and cooking techniques that we use to nourish ourselves.
View page
Trailer
Watch online
G
old Rush follows three teams of miners who risk everything in the face of an economic meltdown - their families, their dignity, and in some cases, their lives - to strike it rich mining for gold in the wilds of Alaska and the Yukon Territory.
View page
Watch online
1
066: The Battle for Middle Earth is a British television documentary series. In this blend of historical drama and original source material Channel 4 re-imagines the story of this decisive year, not from the saddles of kings and conquerors, but through the eyes of the ordinary men who fought on their behalf. The documentary was narrated by actor Ian Holm.
View page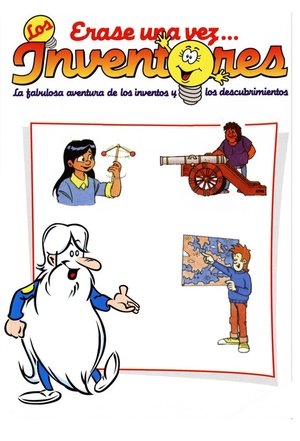 I
l était une fois... les Découvreurs was a French animated TV series from 1994. Directed by Albert Barillé.
View page
Watch online
A
groundbreaking series that brings America's most award-winning magazine, The New Yorker, to the screen with documentaries, short narrative films, comedy, poetry, animation, and cartoons from the hands of acclaimed filmmakers and artists.
View page
Watch online
F
ollows the transformation of Bruce Jenner from a man to a woman by showing the struggles and publicity of changing gender.
View page
Watch online
E
llen and her best friend Ian set off on a personal journey to explore LGBTQ cultures around the world. From Japan to Brazil, Jamaica to America, they discover the multiplicity of LGBTQ experiences, meeting amazing people and hearing their deeply moving stories of struggle and triumph. Gaycation celebrates the state of LGBTQ identities across the globe.
View page
Trailer
Watch online
T
he Diamond Queen is a landmark BBC documentary series, presented by Andrew Marr, which looks at the life of Queen Elizabeth II. The series focuses on her accession, her daily routine, how she is seen as a role model and how she is coping in her 60th year as monarch. The programme features archive footage of the Queen, as well as in-depth footage of her major engagements since the beginning of 2010 to late 2011.
View page
Watch online
Related articles