List of the 10 best rated episodes from the TV show Quantum Leap from the 94 listed on our webite. Order based on the average from the IMDB and TMDB ratings
A
ugust 8, 1955: In the life of Jesse Tyler, an aging black chauffeur, Sam must face discrimination in the South while trying to prevent the death of an elderly white woman. Actions motivated by his own belief in equality cause violent reactions, as Sam tries to convince one of the pillars of the community to change her views on racism and the futility of trying to change a society for the better.
View page
Watch online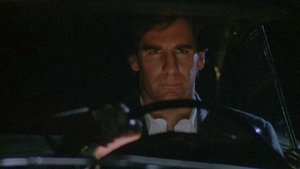 O
ctober 31, 1964: Things do more than go bump in the night when Sam leaps into Joshua Raye, a horror novelist on Halloween. Although Ziggy claims he's there to prevent the death of a church deacon, things get even stranger when two more people die without warning.
View page
Watch online
O
ctober 14, 1964: Since mainstreaming the mentally retarded is not yet a popular concept, Sam must help Jimmy LaMotta, the "slow" young man he's leaped into, get a job and gain his coworkers' acceptance, to prevent his brother from returning Jimmy to the institution.
View page
Watch online
O
ctober 3, 1954: Leaping into Sam Bederman, a mental patient who is suffering from acute depression, Sam receives an overloaded electroshock treatment, which causes his Swiss-cheesed memory to be replaced by personas from previous leaps. Al, finding himself visible to the mentally absent, must try to complete Sam's mission, and convince him to take another shock treatment, in order to leap Sam out before contact is lost forever.
View page
Watch online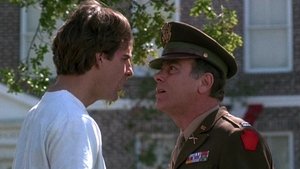 J
une 15, 1945: Struck by lightning, Sam and Al find their roles reversed, as Sam returns to the future, and to a long-lost love, while Al leaps back to 1945 to prevent the death of a returning World War II hero and his former girl friend.
View page
Watch online
A
ugust 8, 1953: Sam lands in a not-so-ordinary bar in a coal-mining town, where strange things are happening and familiar people don't know him. With the help of another Al, he still has something to set right ... or is there more than one thing he needs to change?
View page
Watch online
A
pril 1, 1969: When Sam leaps into the life of an undercover cop, Al explains that his mission is to convince a navy nurse that her MIA husband is still alive, and to prevent her from marrying a lawyer she meets on the day Sam leaps in. But a series of coincidences causes Sam to wonder about the true nature of his mission.
View page
Watch online
A
pril 7, 1970: As a Navy SEAL in his own brother's squad, Sam must determine whether he is there to save Tom's life or ensure the success of the mission on which his brother was killed. Also Al from 1970 was a P.O.W.
View page
Watch online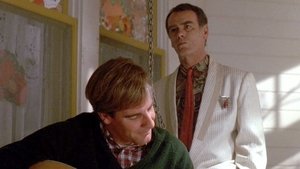 N
ovember 25, 1969: As himself at the age of 16, Sam has the opportunity to both win the high school basketball championship and save his family from their sad fates.
View page
Watch online
J
une 25, 1957: Sam leaps into Al Calavicci to prevent the death of his married lover. But when Sam accidentally alters history, and finds out too late about her untimely demise, it could mean the gas chamber for Al and disturbingly a whole new situation at Project Quantum Leap.
View page
Watch online
Quantum Leap is an American television series that was broadcast on NBC from March 26, 1989 to May 5, 1993, for a total of five seasons. The series was created by Donald P. Bellisario, and starred Scott Bakula as Dr. Sam Beckett, a quantum physicist from the near future who becomes lost in time following a time travel experiment, temporarily taking the places of other people to "put right what once went wrong". Dean Stockwell co-starred as Al Calavicci, Sam's womanizing, cigar-smoking sidekick and best friend, who appeared as a hologram that only Sam, animals, young children, and the mentally ill could see and hear. The series featured a mix of humor, drama and melodrama, social commentary, nostalgia, and science fiction, which won it a broad range of fans. One of its trademarks is that at the end of each episode, Sam "leaps" into the setting for the next episode, usually uttering a dismayed "Oh, boy!" Despite struggling on Friday nights in its brief first season, the show was renewed by NBC because of its impressive 18-49 demographics. The series was moved to Wednesdays where it performed well in comparison to other fan-favorite series Wiseguy and China Beach. It was moved twice away from Wednesdays to Fridays in late 1990 and to Tuesdays in late 1992 where it also performed well. The series finale aired in its successful Wednesday slot in May 1993.
Related articles