List of the 10 best films tagged with paranoia, order based on the average from the IMDB, TMDB and Rotten Tomatoes ratings
S
econd-hand car sales man Willenbrock has everything that he could ever wish for. He is married, has two lovers, a cottage in the German city Grünen, and a BMW. Yet one day while at his cottage he gets mugged and his life is drastically changed. Little by little the world he once felt safe in falls apart around him.
View page
Watch online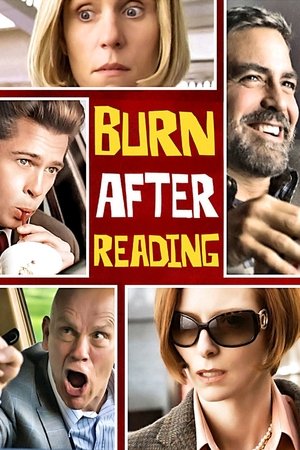 T
his is a comedic tale of espionage. An ousted CIA official's memoir accidentally falls into the hands of two unwise gym employees intent on exploiting their find.
View page
Trailer
Watch online
U
ndercover cop Jim Raynor (Jason Patric) is a seasoned veteran. His partner, Kristen Cates (Jennifer Jason Leigh), is lacking in experience, but he thinks she's tough enough to work his next case with him: a deep cover assignment to bring down the notoriously hard-to-capture drug lord Gaines (Gregg Allman). While their relationship turns romantic during the assignment, they also turn into junkies, and will have to battle their own addictions if they want to bring down Gaines once and for all.
View page
Trailer
Watch online
S
et in an underground dungeon inhabited by bundled, ragged human beings, after the nuclear holocaust. The story follows the wanderings of a hero through the situations of survival. People wait for the Ark to arrive and rescue them while their habitat falls apart.
View page
Watch online
D
irector David Lynch gives us a psycho thriller beyond definition that has audiences tangled in the provocations of nightmares, violence, sex sequences, reality, the subconscious, and madness as they must create their own interpretations of the film.
View page
Trailer
Watch online
W
hile attending a medical conference in Paris, American physician Dr. Ben McKenna, his wife, retired musical theater actress and singer Jo McKenna née Conway, and their adolescent son Hank McKenna decide to take a side trip to among other places Marrekesh, French Morocco. With a knife plunged into his back, Frenchman Louis Bernard, who the family met earlier in their bus ride into Marrakesh and who is now masquerading as an Arab, approaches Ben, cryptically whispering into Ben's ears that there will be an attempted assassination in London of a statesman, this news whispered just before Bernard dies. Ben is reluctant to provide any information of this news to the authorities because concurrently Hank is kidnapped by British couple, Edward and Lucy Drayton, who also befriended the McKennas in Marrakesh and who probably have taken Hank out of the country back to England. Whoever the unknown people the Draytons are working for have threatened to kill Hank if Ben divulges any information told to him by Bernard. With what little information they have on hand, Ben and Jo head to London to try and thwart the assassination attempt and more importantly find an alive and safe Hank. Scotland Yard is aware of some pieces to the puzzle, including the fact that Bernard was a French secret service agent and that there will be an assassination attempt on someone. They and the McKennas will have to work together as they hit a diplomatic roadblock, one that may be overcome with a special Jo Conway song.
View page
Trailer
Watch online
A
fter getting in a car accident, a woman is held in a shelter with two men, who claim the outside world is affected by a widespread chemical attack.
View page
Trailer
Watch online
T
he Conversation is a Francis Ford Coppola thriller from 1974 about a professional surveillance man who is hired to record the conversations between two workers. Yet it looks like he's gotten into more than he's getting paid for as information about a murder may have been recorded.
View page
Trailer
Watch online
Related articles