List of the 10 best rated episodes from the TV show Teenage Mutant Ninja Turtles from the 84 listed on our webite. Order based on the average from the IMDB and TMDB ratings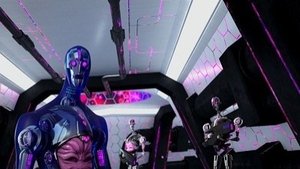 W
hen April O'Neil is abducted, the Turtles search leads to the base of the robotic Kraang army, and Leonardo struggles to unify his rebellious brothers to victory.
View page
Watch online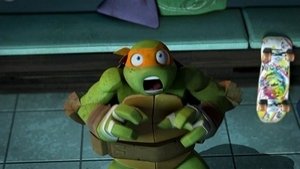 M
ichelangelo befriends Leatherhead, an unstable mutant alligator who possesses a strange piece of Kraang technology, but the other Turtles aren't sure whether Leatherhead is a friend or a foe.
View page
Watch online
A
fter being kidnapped by the hypnotized Karai, the Turtles are placed in deadly traps that they must work together in in order to escape. Splinter, in his efforts to save the turtles, is forced to face Karai in order to free her from Shredder's control.
View page
Watch online
T
he turtles engage in a difficult battle, as they make a desperate assault on TCRI to shut down the Kraang portal.
View page
Watch online
W
hen Tiger Claw returns, he vows to hunt and destroy the turtles, as well as April and Casey. Meanwhile, Karai finds out the truth about her mother and real father, forcing her to make a life changing decision.
View page
Watch online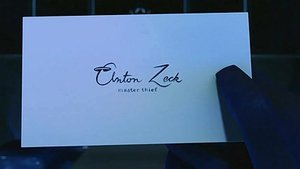 L
eo tries to convince the team to rescue Karai; a master thief steals Shredder's helmet.
("Kuro Kabuto" means "Black Helmet" in Japanese. )
View page
Watch online
W
hen the Turtles are accidentally transported to the past, they happen to cross paths with a familiar ninja clan.
View page
Watch online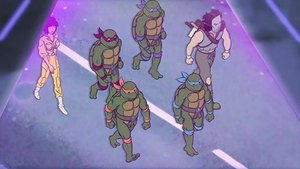 L
eonardo considers asking Splinter for help while facing Shredder's new assassin; Donnie must put aside his rivalry with Casey in order to uncover a Kraang plot.
View page
Watch online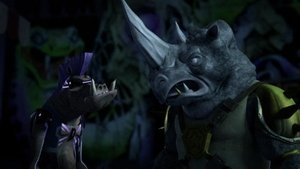 D
onnie finishes a new batch of retro-mutagen in hopes of saving Karai; the Turtles are hunted by Shredder's new henchmen, Bebop and Rocksteady.
View page
Watch online
The Teenage Mutant Ninja Turtles are back in an all-new animated series on Nickelodeon! Surfacing topside for the first time on their fifteenth birthday, the titular turtles, Leonardo, Michelangelo, Raphael and Donatello, find that life out of the sewers isn't exactly what they thought it would be. Now the turtles must work together as a team to take on new enemies that arise to take over New York City.
Related articles