List of the 10 best films tagged with australia, order based on the average from the IMDB, TMDB and Rotten Tomatoes ratings
S
et in the Australian outback in the 1880s, the movie follows the series of events following the horrific rape and murder of the Hopkins family, allegedly committed by the infamous Burns brothers gang. Captain Morris Stanley captures Charlie Burns and gives him 9 days to kill his older dangerous psychopathic brother, or else they'll hang his younger mentally slow brother on Christmas Day.
View page
Trailer
Watch online
P
etra von Kant is a successful fashion designer -- arrogant, caustic, and self-satisfied. She mistreats Marlene (her secretary, maid, and co-designer). Enter Karin, a 23-year-old beauty who wants to be a model. Petra falls in love with Karin and invites her to move in.
View page
Trailer
Watch online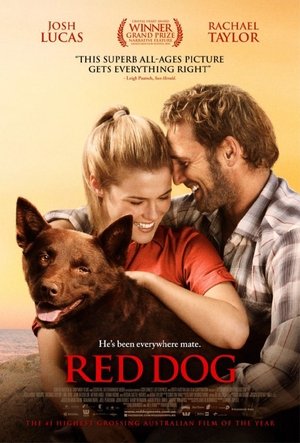 B
ased on the legendary true story of the Red Dog who united a disparate local community while roaming the Australian outback in search of his long lost master.
View page
Trailer
Watch online
A
Melbourne family is very happy living near the Melbourne airport. However, they are forced to leave their beloved home (by the Government and airport authorities) to make way for more runways. 'The Castle' is the story of how they fight to remain in their home.
View page
Trailer
Watch online
W
ake in Fright is the story of John Grant, a bonded teacher who arrives in the rough outback mining town of Bundanyabba planning to stay overnight before catching the plane to Sydney, but as one night stretches into several he plunges headlong into his own destruction.
View page
Trailer
Watch online
O
n Saint Valentine's Day in 1900, the female students at a private Australian school are given permission by their stern headmistress to travel to an ancient volcanic outcropping for an afternoon picnic. The beautiful day turns into a nightmare when a few among them, including the beautiful and enigmatic Miranda, vanish without explanation on Hanging Rock.
View page
Trailer
Watch online
M
ax Rockatansky returns as the heroic loner who drives the dusty roads of a postapocalyptic Australian Outback in an unending search for gasoline. Arrayed against him and the other scraggly defendants of a fuel-depot encampment are the bizarre warriors commanded by the charismatic Lord Humungus, a violent leader whose scruples are as barren as the surrounding landscape.
View page
Trailer
Watch online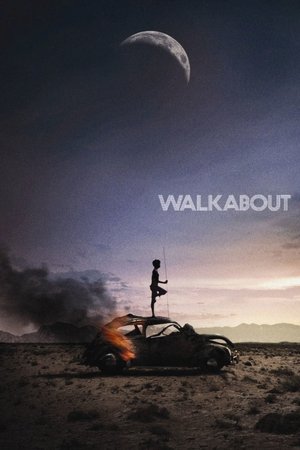 A
teenage girl and her young brother are stranded in the Australian outback and are forced to cope on their own. They meet an Aborigine on "walkabout": a ritualistic banishment from his tribe
View page
Trailer
Watch online
A
tale of friendship between two unlikely pen pals: Mary, a lonely, eight-year-old girl living in the suburbs of Melbourne, and Max, a forty-four-year old, severely obese man living in New York. In the mid-1970's, a homely, friendless Australian girl of 8 picks a name out of a Manhattan phone book and writes to him; she includes a chocolate bar. She's Mary Dinkle, the only child of an alcoholic mother and a distracted father. He's Max Horowitz, living alone in New York, overweight, subject to anxiety attacks. He writes back, with chocolate. Thus begins a 20-year correspondence, interrupted by a stay in an asylum and a few misunderstandings. Mary falls in love with a neighbor, saves money to have a birthmark removed and deals with loss. Max has a friendship with a neighbor, tries to control his weight, and finally gets the dream job. Will the two ever meet face to face?
View page
Trailer
Watch online
A
ustralian thriller film about a Muslim man (Firass Dirani) who kidnaps an elderly Melbourne Jewish woman (Julia Blake) and holds her hostage.
View page
Watch online
Related articles