List of the 10 best films tagged with family, order based on the average from the IMDB, TMDB and Rotten Tomatoes ratings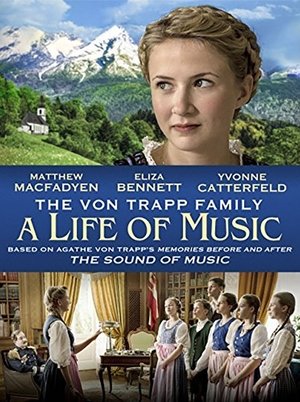 A
gathe von Trapp, the eldest daughter of a well-known musical family, overcomes many obstacles to pursue her musical career and move to the United States.
View page
Watch online
T
he documentary's title translates as "to be and to have", the two auxiliary verbs in the French language. It is about a primary school in the commune of Saint-Étienne-sur-Usson, Puy-de-Dôme, France, the population of which is just over 200. The school has one small class of mixed ages (from four to twelve years), with a dedicated teacher, Georges Lopez, who shows patience and respect for the children as we follow their story through a single school year.
View page
Trailer
Watch online
"
The Straight Story" chronicles a trip made by 73-year-old Alvin Straight from Laurens, Iowa, to Mt. Zion, Wisconsin, in 1994 while riding a lawn mower. The man undertook his strange journey to mend his relationship with his ill, estranged, 75-year-old brother Lyle.
View page
Trailer
Watch online
W
alter Lee Younger is a young man struggling with his station in life. Sharing a tiny apartment with his wife, son, sister and mother, he seems like an imprisoned man. Until, that is, the family gets an unexpected financial windfall...
View page
Trailer
Watch online
A
n Oscar nominated documentary about a middle-class American family who is torn apart when the father Arnold and son Jesse are accused of sexually abusing numerous children. Director Jarecki interviews people from different sides of this tragic story and raises the question of whether they were rightfully tried when they claim they were innocent and there was never any evidence against them.
View page
Trailer
Watch online
A
psychotic murderer institutionalized since childhood for the murder of his sister, escapes and stalks a bookish teenage girl and her friends while his doctor chases him through the streets.
View page
Trailer
Watch online
A
lot of confusion and mixed situations between relatives in the middle of Mamá Cora's wake, the grandma, who supposely commit suicide throwing herself in front of a train.
View page
Watch online
A
wealthy Manhattan family's inability to cope with the suicide of their eldest daughter sends them into a downward spiral of drugs, alcohol and sexual taboos that threatens to destroy them.
View page
Trailer
Watch online
A
French actress filming an anti-war film in Hiroshima has an affair with a married Japanese architect as they share their differing perspectives on war.
View page
Watch online
Related articles