List of the 10 best movies starring Thomas Kretschmann, order based on the average from the IMDB, TMDB and Rotten Tomatoes ratings
Role in movie: Otto Ernst Remer
W
ounded in Africa during World War II, Nazi Col. Claus von Stauffenberg returns to his native Germany and joins the Resistance in a daring plan to create a shadow government and assassinate Adolf Hitler. When events unfold so that he becomes a central player, he finds himself tasked with both leading the coup and personally killing the Führer.
View page
Trailer
D
oormat Wesley Gibson discovers that his recently murdered father -- who Wesley never knew -- belonged to a secret guild of assassins. After a leather-clad sexpot drafts Wesley into the society, he hones his innate killing skills and turns avenger.
View page
Trailer
Watch online
A
Trans-Siberian train journey from China to Moscow becomes a thrilling chase of deception and murder when an American couple encounters a mysterious pair of fellow travelers.
View page
Trailer
Watch online
Role in movie: Vater Klaus Kuegler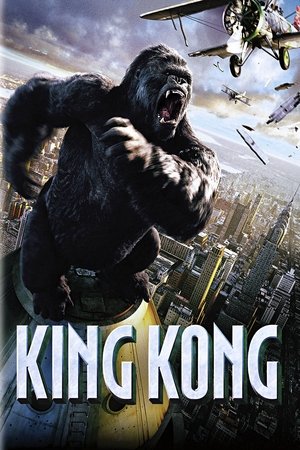 Role in movie: Captain Englehorn
I
n 1933 New York, an overly ambitious movie producer coerces his cast and hired ship crew to travel to mysterious Skull Island, where they encounter Kong, a giant ape who is immediately smitten with leading lady Ann Darrow.
View page
Trailer
Watch online
Role in movie: Leutnant Hans von Witzland
"
Stalingrad" follows the progress of a German Platoon through the brutal fighting of the Battle of Stalingrad. After having half their number wiped out and after being placed under the command of a sadistic Captain, the Lieutenant of the platoon leads his men to desert. The men of the platoon attempt to escape from the city which is now surrounded by the Soviet Army.
View page
Trailer
Role in movie: Baron Wolfgang von Strucker
W
hen Tony Stark tries to jumpstart a dormant peacekeeping program, things go awry and Earth's Mightiest Heroes are put to the ultimate test as the fate of the planet hangs in the balance. As the villainous Ultron emerges, it is up to The Avengers to stop him from enacting his terrible plans, and soon uneasy alliances and unexpected action pave the way for an epic and unique global adventure.
View page
Trailer
Watch online
Role in movie: Baron Wolfgang von Strucker (uncredited)
A
fter the cataclysmic events in New York with The Avengers, Steve Rogers, aka Captain America is living quietly in Washington, D.C. and trying to adjust to the modern world. But when a S.H.I.E.L.D. colleague comes under attack, Steve becomes embroiled in a web of intrigue that threatens to put the world at risk. Joining forces with the Black Widow, Captain America struggles to expose the ever-widening conspiracy while fighting off professional assassins sent to silence him at every turn. When the full scope of the villainous plot is revealed, Captain America and the Black Widow enlist the help of a new ally, the Falcon. However, they soon find themselves up against an unexpected and formidable enemy—the Winter Soldier.
View page
Trailer
Watch online
Role in movie: SS-Gruppenführer Hermann Fegelein
I
n April of 1945, Germany stands at the brink of defeat with the Russian Army closing in from the east and the Allied Expeditionary Force attacking from the west. In Berlin, capital of the Third Reich, Adolf Hitler proclaims that Germany will still achieve victory and orders his generals and advisers to fight to the last man. When the end finally does come, and Hitler lies dead by his own hand, what is left of his military must find a way to end the killing that is the Battle of Berlin, and lay down their arms in surrender.
View page
Trailer
Role in movie: Captain Wilm Hosenfeld
T
he Pianist is a film adapted from the biography of Wladyslaw Szpilman. A Jewish-Polish pianist who during the second world war lived and hid miraculously in Warsaw after having gone through a terrible tragedy. A film from Roman Polanski.
View page
From Wikipedia, the free encyclopedia. Thomas Kretschmann (born 8 September 1962) is a German actor best known for playing Leutnant Hans Von Witzland in the 1993 film Stalingrad, Hauptmann Wilm Hosenfeld in The Pianist, Hermann Fegelein in Der Untergang, and Captain Englehorn in the 2005 remake of King Kong. Description above from the Wikipedia article Thomas Kretschmann, licensed under CC-BY-SA, full list of contributors on Wikipedia.
View page with full filmography
Related articles