List of the 10 best movies starring Dana Andrews, order based on the average from the IMDB, TMDB and Rotten Tomatoes ratings
Role in movie: Dan O'Mara
D
aisy Kenyon (Crawford) is a Manhattan commercial artist having an affair with an arrogant and overbearing but successful lawyer named Dan O'Mara (Andrews). O'Mara is married and has children. Daisy meets a single man, a war veteran named Peter Lapham (Fonda), and after a brief and hesitant courtship decides to marry him, although she is still in love with Dan.
View page
Trailer
Watch online
Role in movie: Edward Mobley
Role in movie: Lt. Cmdr. Edward Moulton
A
n aircraft carrier is sent on a decoy mission around the Pacific, with orders to avoid combat, thus lulling Japanese alertness before the battle of Midway.
View page
T
he story of a hunter (Andrews) who finds a fugitive (Brennan) and his daughter (Baxter) living in a Georgia swamp. He falls in love with the girl and tries to persuade the fugitive to return to town.
View page
Watch online
Role in movie: Dr. John Holden
A
merican professor John Holden arrives in London for a conference on parapsychology only to discover that the colleague he was supposed to meet was killed in a freak accident the day before. It turns out that the deceased had been investigating a cult lead by Dr. Julian Karswell. Though a skeptic, Holden is suspicious of the devil-worshiping Karswell. Following a trail of mysterious manuscripts, Holden enters a world that makes him question his faith in science.
View page
Trailer
Watch online
Role in movie: Donald Martin
T
he Ox-Bow Incident is a western film from William A. Wellman and starring Henry Fonda. The year is 1943, it's the middle of World War 2, and makes an exceptional message about anti-heroism.The Ox-Bow Incident takes place in Nevada in 1885 and begins with Art Croft (Harry Morgan) and Gil Carter (Henry Fonda) riding into the town of Bridger's Wells. They go into Darby's Saloon and find that the atmosphere is subdued, in part because of the recent incidents of cattle-rustling (the stealing of livestock) in the vicinity. Everyone wants to catch the thieves.
View page
Trailer
Watch online
Role in movie: Fred Derry
T
he Best Years of Our Lives is a classic film from director Williams Wyler about three war veterans. The film earned seven Oscars in 1946.
View page
Trailer
Watch online
Role in movie: Det. Lt. Mark McPherson
A
group of academics have spent years shut up in a house working on the definitive encyclopedia. When one of them discovers that his entry on slang is hopelessly outdated, he ventures into the wide world to learn about the evolving language. Here he meets Sugarpuss O'Shea, a nightclub singer, who's on top of all the slang and, it just so happens, needs a place to stay.
View page
Trailer
Watch online
Role in movie: Walt Dreiser
A
fter a long absence, Mary Jane visits her schoolfriend Eloise, and Eloise's daughter Ramona. Eloise drinks too much and is unhappily married to Lew Wengler. Eloise falls asleep and remembers her time with her true love, Walt Dreiser, at the beginning of the Second World War. She recalls the events that lead up to her split with Mary Jane, and how Lew married Eloise rather than Mary Jane.
View page
Watch online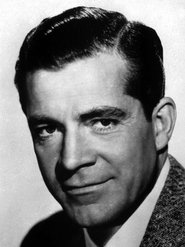 President of the Screen Actors Guild from 1963 to 1965, Dana Andrews was one of the first to speak out against the degradation of the acting profession, particularly actresses doing nude scenes just to get a role. Probably the first actor to do a public service announcement about alcoholism (in 1972 for the U.S. Department of Transportation), he was a member of the National Council on Alcoholism and did public speaking tours. Quote from Bob Greene, "Chicago Tribune", November 3, 1993: "To me, Andrews . . . represented both the grand possibilities and the ultimate despair the movies can offer a man. He was a certified movie star, yet by the end of his life he enjoyed neither artistic acclaim granted a Fellini, nor the ease of getting a job taken for granted by a Phoenix." Worked with such directors as Otto Preminger, Fritz Lang, William Wyler, William A. Wellman, Jean Renoir, Elia Kazan.
View page with full filmography
Related articles