List of the 10 best movies starring Gwyneth Paltrow, order based on the average from the IMDB, TMDB and Rotten Tomatoes ratings
Role in movie: Clementine
J
ohn has lost all his money. He sits outside a diner in the desert when Sydney happens along, buys him coffee, then takes him to Reno and shows him how to get a free room without losing much money. Under Sydney's fatherly tutelage, John becomes a successful small-time professional gambler, and all is well, until he falls for Clementine, a cocktail waitress and sometimes hooker. Paul Thomas Anderson's directorial debut.
View page
Trailer
Watch online
A
n attractive but depressed young man moves back in with his parents following a recent heartbreak. An aspiring photographer, Leonard works part-time at his father's dry-cleaners. One night Leonard looks out his bedroom window and notices a ravishing young woman who recently moved into an apartment in his family's building, paid for by the wealthy married man she's seeing.
View page
Trailer
Watch online
A
look at the story behind Marvel Studios and the Marvel Cinematic Universe, featuring interviews and behind-the-scenes footage from all of the Marvel films, the Marvel One-Shots and "Marvel's Agents of S.H.I.E.L.D."
View page
Trailer
Watch online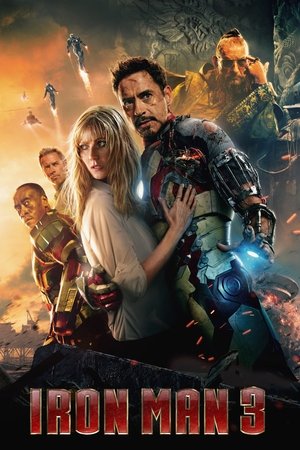 Role in movie: Virginia "Pepper" Potts
T
he brash-but-brilliant industrialist Tony Stark faces an enemy whose reach knows no bounds. When Stark finds his personal world destroyed at his enemy's hands, he embarks on a harrowing quest to find those responsible. This journey, at every turn, will test his mettle. With his back against the wall, Stark is left to survive by his own devices, relying on his ingenuity and instincts to protect those closest to him. As he fights his way back, Stark discovers the answer to the question that has secretly haunted him: does the man make the suit or does the suit make the man?
View page
Trailer
Watch online
Role in movie: Marge Sherwood
T
om Ripley is a charismatic sociopath who makes his way in mid-'50s New York as a rest room attendant and pianist. His skill however is in impersonating other people, forging handwriting and running second-rate scams. Unhappy with his own life, he kills and takes on the persona of somebody else.
View page
Trailer
Watch online
Role in movie: Viola De Lesseps
Y
oung Shakespeare is forced to stage his latest comedy, "Romeo and Ethel, the Pirate's Daughter," before it's even written. When a lovely noblewoman auditions for a role, they fall into forbidden love -- and his play finds a new life (and title). As their relationship progresses, Shakespeare's comedy soon transforms into tragedy.
View page
Trailer
Watch online
Role in movie: Margot Tenenbaum
A
n estranged family of former child prodigies reunites when their father announces he has a terminal illness.
View page
Trailer
Watch online
Role in movie: Virginia "Pepper" Potts
T
ony Stark. Genius, billionaire, playboy, philanthropist. Son of legendary inventor and weapons contractor Howard Stark. When Tony Stark is assigned to give a weapons presentation to an Iraqi unit led by Lt. Col. James Rhodes, he's given a ride on enemy lines. That ride ends badly when Stark's Humvee that he's riding in is attacked by enemy combatants. He survives - barely - with a chest full of shrapnel and a car battery attached to his heart. In order to survive he comes up with a way to miniaturize the battery and figures out that the battery can power something else. Thus Iron Man is born. He uses the primitive device to escape from the cave in Iraq. Once back home, he then begins work on perfecting the Iron Man suit. But the man who was put in charge of Stark Industries has plans of his own to take over Tony's technology for other matters.
View page
Trailer
Watch online
Role in movie: Tracy Mills
T
wo homicide detectives are on a desperate hunt for a serial killer whose crimes are based on the "seven deadly sins" in this dark and haunting film that takes viewers from the tortured remains of one victim to the next. The seasoned Det. Sommerset researches each sin in an effort to get inside the killer's mind, while his novice partner, Mills, scoffs at his efforts to unravel the case.
View page
Trailer
Watch online
Role in movie: Virginia "Pepper" Potts
N
ick Fury is director of S.H.I.E.L.D, an international peace keeping agency. The agency is a who's who of Marvel Super Heroes, with Iron Man, The Incredible Hulk, Thor, Captain America, Hawkeye and Black Widow. When global security is threatened by Loki and his cohorts, Nick Fury and his team will need all their powers to save the world from disaster.
View page
Trailer
Watch online
Paltrow made her acting debut on stage in 1990 and started appearing in films in 1991. She gained early notice for her work in films such as Se7en (1995), Emma (1996), in which she played the title role, and Sliding Doors (1998). She garnered worldwide recognition through her performance in Shakespeare in Love (1998), for which she won the Academy Award for Best Actress, a Golden Globe Award and two Screen Actors Guild Awards, for Outstanding Lead Actress and as a member of the Outstanding Cast. Since then, Paltrow has portrayed supporting as well as lead roles in films such as The Talented Mr. Ripley (1999), Shallow Hal (2001) and Proof (2005), for which she earned a Golden Globe nomination as Best Actress in Motion Picture Drama. In 2008, she appeared in the highest grossing movie of her career, the superhero film Iron Man, and then reprised her role as Pepper Potts in its sequel, Iron Man 2 (2010). Paltrow has been the face of Estée Lauder's Pleasures perfume since 2005.
View page with full filmography
Related articles