List of the 10 best movies starring Jeff Goldblum, order based on the average from the IMDB, TMDB and Rotten Tomatoes ratings
Role in movie: Jack Bellicec
Role in movie: Lloyd Harris
A
down on his luck gambler links up with free spirit Elliot Gould at first to have some fun on, but then gets into debt when Gould takes an unscheduled trip to Tijuana. As a final act of desperation, he pawns most of his possessions and goes to Reno for the poker game of a lifetime. A film set mainly in casinos and races, as the two win and lose (but mainly win), get robbed, and get blind drunk.
View page
Watch online
A
studio executive is being blackmailed by a writer whose script he rejected but which one? Loaded with Hollywood insider jokes.
View page
Trailer
Watch online
Role in movie: Tricycle Man
T
his movie tells the intersecting stories of various people connected to the music business in Nashville. Barbara Jean is the reigning queen of Nashville but is near collapse. Linnea and Delbert Reese have a shaky marriage and 2 deaf children. Opal is a British journalist touring the area. These and other stories come together in a dramatic climax.
View page
Trailer
Watch online
Role in movie: Dr. Ian Malcolm
A
wealthy entrepreneur secretly creates a theme park featuring living dinosaurs drawn from prehistoric DNA. Before opening day, he invites a team of experts and his two eager grandchildren to experience the park and help calm anxious investors. However, the park is anything but amusing as the security systems go off-line and the dinosaurs escape.
View page
Trailer
Watch online
Role in movie: Seth Brundle
S
eth Brundle, a brilliant but eccentric scientist attempts to woo investigative journalist Veronica Quaife by offering her a scoop on his latest research in the field of matter transportation, which against all the expectations of the scientific establishment have proved successful. Up to a point. Brundle thinks he has ironed out the last problem when he successfully transports a living creature, but when he attempts to teleport himself a fly enters one of the transmission booths, and Brundle finds he is a changed man. This Science-Gone-Mad film is the source of the quotable quote "Be afraid. Be very afraid."
View page
Trailer
Watch online
Role in movie: NASA Recruiter
T
om Wolfe's book on the history of the U.S. Space program reads like a novel, and the film has that same fictional quality. It covers the breaking of the sound barrier by Chuck Yeager to the Mercury 7 astronauts, showing that no one had a clue how to run a space program or how to select people to be in it. Thrilling, funny, charming and electrifying all at once.
View page
Trailer
Watch online
T
he Grand Budapest Hotel tells of a legendary concierge at a famous European hotel between the wars and his friendship with a young employee who becomes his trusted protégé. The story involves the theft and recovery of a priceless Renaissance painting, the battle for an enormous family fortune and the slow and then sudden upheavals that transformed Europe during the first half of the 20th century.
View page
Trailer
Watch online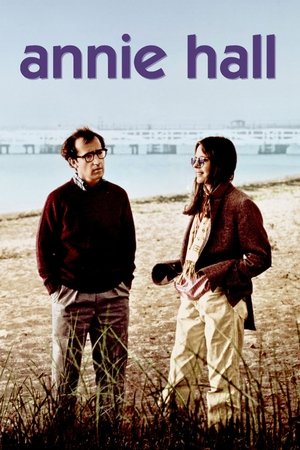 Role in movie: Lacey Party Guest
T
he neurotic New Yorker Woody Allen tells one of the greatest romantic comedies to be set in the city of New York.
View page
Watch online
Jeffrey Lynn "Jeff" Goldblum (born October 22, 1952) is an American actor. His career began in the mid-1970s and he has appeared in major box-office successes including The Fly, Jurassic Park and its sequel Jurassic Park: The Lost World, and Independence Day. He starred as Detective Zach Nichols for the eighth and ninth seasons of the USA Network's crime drama series Law & Order: Criminal Intent. Description above from the Wikipedia article Jeff Goldblum, licensed under CC-BY-SA, full list of contributors on Wikipedia.
View page with full filmography
Related articles