List of the 10 best rated episodes from the TV show Law & Order: Special Victims Unit from the 379 listed on our webite. Order based on the average from the IMDB and TMDB ratings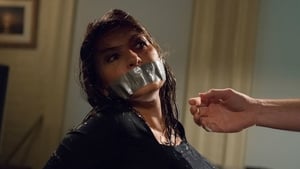 D
etectives search for a missing baby on Halloween after a young mother from Buffalo tells them her car was stolen while her baby was still in it.
View page
Watch online
C
omplications ensue in the investigation of a Stone Cold Assassins gangbanger who fell off a building after the victim that he tried to rape bit him in self-defense when the vic's twin sister cops to the crime, seemingly impossible due to the evidence until the secrets regarding the sister's true genetic identity are revealed.
View page
Watch online
T
wo high-profile suspects are arrested in the takedown of an online pedophile ring following a sting operation.
View page
Watch online
A
fter therapy uncovers repressed memories of abuse and fearing her seven-year-old sister is currently being molested, an eighteen-year-old girl brings charges of rape against her father who winds up murdered when those charges are dismissed.
View page
Watch online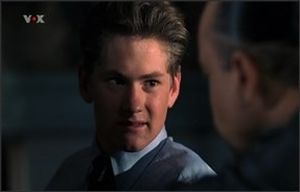 A
fter a six-year-old boy dies in a school shooting, detectives trace the gun used back to a white supremacist's gun shop. Munch and Tutuola both face hatred and prejudice from the major suspects in the case, but their investigation soon takes them from the man who pulled the trigger back to the gun shop owner, who makes no bones about his hatred of anyone who isn't white.
View page
Watch online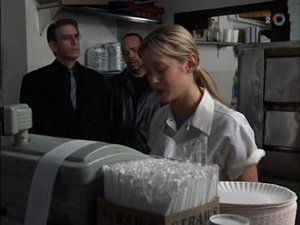 W
hen an animal rights activist is found decapitated in the park, Benson and Stabler must determine which of their two main suspects -- a sociopathic teenager and a recently paroled rapist -- is responsible for the murder.
View page
Watch online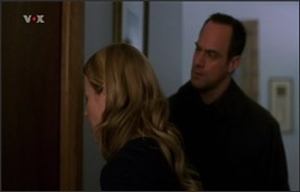 W
hen an eight-year-old propositions a male classmate, Stabler and Tutuola are called in to investigate the case and soon learn that Jake Winnock's father spent seven years in prison for molesting his older brother, Teddy. D.N.A. tests clear Gregory Hensal of abusive his son, but implicate Jake's older brother, whom detectives soon learn has been running his own personal Internet pornography site. T.A.R.U. tech Ruben Morales joins the detectives in their search for Teddy after he goes missing, but his own guilt about his nephew's molestation after being raped by an online predator he met using the computer Morales had given him colors his judgment when dealing with one of the suspects.
View page
Watch online
A
fter a shopkeeper brings a note for help to the squad, the detectives begin trying to locate a young Romanian woman named Ilena, only to find her aunt, who hasn't seen the girl in months. The squad eventually find her at the home of the Morrows, a successful yuppie couple. A forensic psychologist analyses the team, and presents disturbing findings to Cragen, suggesting that one of the detectives be removed from the team.
View page
Watch online
A
shooting outside of a gay bar leads the detectives to the victim's family, which includes a bitter feud with his parents, and his wife's involvement in pornographic movies.
View page
Watch online
Law & Order: Special Victims Unit is an American police procedural crime drama television series set in New York City, where it is also primarily produced. In the style of the original Law & Order, episodes are often "ripped from the headlines" or loosely based on real crimes that have received media attention.
Related articles