List of the 10 best rated episodes from the TV show Relic Hunter from the 66 listed on our webite. Order based on the average from the IMDB and TMDB ratings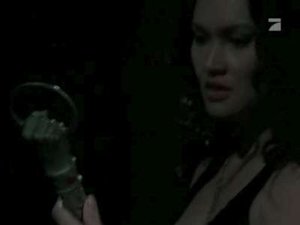 E
vent: GERMANIA CIRCA 400 A.D.
Sydney's old friend from the Louvre Museum begs to join the hunt for a ruby-encrusted scepter once wielded by Gunther the Brave. They discover afterwards that this ""friend"" has quit his job and sold the recovered relic for a profit. It is up to Sydney and Nigel to recover the scepter before the buyer takes a midnight flight under the cover of diplomatic immunity.
View page
Watch online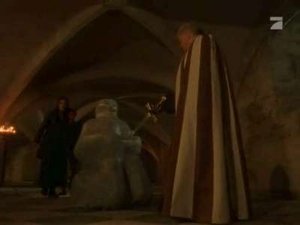 E
vent: BALATON, HUNGARY 1595
Nigel makes contact with a Hungarian monk who could help him prove that St. Gabriel and his magical sword once existed. But, when Nigel and Sydney arrive at the remote monastery, the Abbot denies any knowledge of Nigel's contact. However, they soon discover that this centuries-old monastic order is hiding a horrible secret about the legendary demon Belial.
View page
Watch online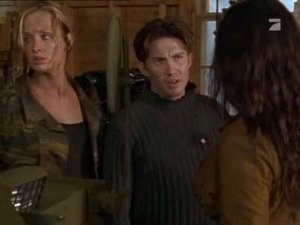 E
vent: URAL STEPPES, RUSSIA 339 B.C.
Sydney, Nigel and their Army escorts are ambushed by rebel forces, while in Russia recovering an ancient blade, known as the Sword of Ateas, lost over 2000 years ago. When Sydney regains consciousness two weeks later, she's being held against her will at a hunting lodge in the woods. Unbeknownst to Sydney, her captor has given up hunting animals and now stalks only the most dangerous game - humans.
View page
Watch online
E
vent: ST. PETERSBURG, RUSSIA 1886
Sydney knows she's putting her life on the line, when she agrees to a sting operation orchestrated by Interpol agent Cate Hemphill. But before the sting begins, she's snatched by an unseen assailant, and it's up to Cate, Nigel and Claudia to pinpoint a suspect. Between rival Relic Hunters and enemies made on Sydney's adventures, the three have to rescue her before it's too late.
View page
Watch online
E
vent: HAITI LATE 18TH CENTURY
Two graduate students on the trail of the Haitian Cross of Utu disappear in New Orleans and Sydney and Nigel go down on the bayou to find them. Sydney and Nigel uncover more than they ever wanted to know about voodoo, when picking up the young scholars' trail, including a modern day Utu cult hell-bent on keeping its prized black pearl talisman with its amazing powers a secret.
View page
Watch online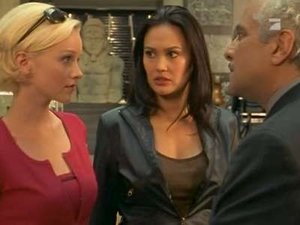 E
vent: EGYPT 30 B.C.
Sydney and Nigel laugh it off when Claudia claims to have known Cleopatra in a past life. They begin to listen when her claims reveal a secret compartment in the Egyptian queen's golden jewelry box. Claudia's memories lead to Alexandria, and they begin to hunt for a 50-carat diamond necklace given to Cleopatra by Marc Antony. Back at the university, Nigel has to face down University Auditor Maxine Schneider with unexpected results.
View page
Watch online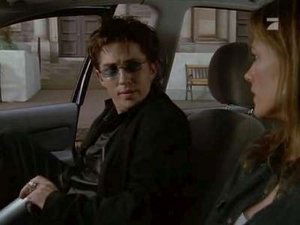 E
vent: NEW GUINEA 1522 A.D.
Sydney and Nigel are on the run from headhunters after recovering a lancet, which Nigel cuts himself with. They are confronted by a rival Relic Hunter who is a dead ringer for Nigel. The man gets himself killed in a trap and the duo escape. While Sydney is at a conference, Nigel is contacted by Cate Hemphill of Interpol. Nigel's lookalike was a relic plunderer named Ian Worthingham, who was planning on selling the lancet. She wants Nigel to pretend to be Ian and find out who they buyer was. Nigel goes along with the plan, and starts displaying incredible strength. With it, he is soon able to dispel any doubts that he might be ""Nigel Bailey."" Nigel soon makes contact with Anjou, a member of the Grel N'toz, a secret society (from ""Sydney at Ten""). Anjou sees through the deception, and grabs Nigel upon whom the effects of the lancet have worn off. Anjou uses the lancet to give himself super-strength, and even a newly-arrived Sydney proves helpless. Nigel cuts h
View page
Watch online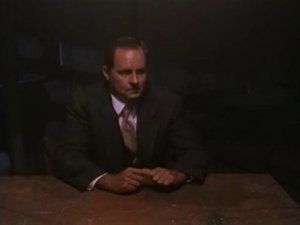 E
vent: CHICAGO 1930
Sydney is persuaded to locate Al Capone's diamond encrusted gun by the grandson of a man framed for murder 70 years ago, which he hopes will clear his grandfather's name. Sydney uncovers a lot more in a Chicago hotel formerly frequented by Capone, while Nigel gets interested of Lori. With Capone's fabled lost bunker booby-trapped to keep its secrets, it takes a lot for Sydney, Nigel, and Lori to escape.
View page
Watch online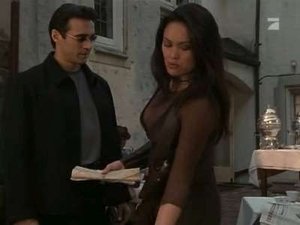 E
vent: CZECHOSLOVAKIA 1720 A.D.
In the past, a vampiric count disappears with a chalice, just ahead of an angry mob. In the present day, sexy vampire writer and lecturer Lucas Blackmer asks Sydney for help in finding the chalice, which is purported to help keep a vampire alive. Count Stanislov disappeared with it three hundreds year ago. Karen and Nigel investigate Blackmer's apartment and find evidence that suggest he may be a vampire (contact lens, sunblock, a coffin). They are attacked by Kantor, a vampire hunter, who lets them go. Meanwhile, Sydney and Lucas are investigating Stanislov's castle. They find a nearby crypt, which guides them to a hidden tomb beneath a fountain in Prague. Kantor, who believes in vampires, tries to kill them rather then let them get the chalice. Lucas bleeds like any normal man, and Sydney punches out Kantor. At the end they find out that Lucas likes to ""get in character"" as a vampire and has used the adventure as the inspiration for his next book...wit
View page
Watch online
E
vent: PARIS, FRANCE CIRCA 1300
Sydney and Nigel are off to Paris to authenticate both the find and the legend behind, after monks deliver a Knights Templar medallion to Dr. Jaebert, curator at the French Institute of Antiquities. In 1307, the Grand Master of the Knights Templar, Jacques de Molay, trusted the future of the Templars to his aide by commanding him to hide sacred documents and the Grand Master's sword, believed to make the Grand Master invincible, from their enemies. Sydney and Nigel and an unlikely expert rush to puzzle the ancient clues together, before a greedy Relic Hunter can beat them.
View page
Watch online
Relic Hunter is an anglophone Canadian television series, starring Tia Carrere and Christien Anholt. Actress Lindy Booth also starred for the first two seasons; Tanja Reichert replaced her for the third. It was inspired by the success of the video game Tomb Raider. It centers around Sydney Fox who is a professor but primarily a globe-trotting "relic hunter", looking for ancient artifacts to return to museums and/or the descendants of the original owner. She is aided by her linguistic assistant Nigel and occasionally by her somewhat air-headed secretary Claudia. She often ends up battling rival hunters seeking out artifacts for the money. The series includes fantasy and science fiction elements, with many of the relics featured having genuine supernatural powers or being pieces of unusually advanced technology. It ran for three seasons in the U.S. between 1999 and 2002 after fulfilling its initial three-season, 66-episode contract, from which it was not renewed. In both Ireland and the United Kingdom, it is aired on Sky1 and subsidiary channels, while in Canada, it is aired on CityTV and Space, CTV's sister network A-Channel and recently Showcase. The series was shot in the Toronto area, explaining Carrere's frequent attendance in courtside seats at Toronto Raptors games during the time.
Related articles