List of the 10 best rated episodes from the TV show Teen Titans from the 65 listed on our webite. Order based on the average from the IMDB and TMDB ratings
T
here's a new thief in town - Robin's former evil alter ego, Red X. Robin feels that this is all his fault, and must stop X from getting a dangerous powerful chemical known as synovium that will power him up. Robin stops at nothing to catch his former evil alter ego - but it turns out that there may be a even bigger villianious plot in the mists.
View page
Watch online
A
ll seems lost for young heroes across the globe - they have been spread far and wide, their lines of communication have been severed, and one by one, the Brotherhood of Evil takes them down. But as The Brain claims his victory is assured, one brave hero manages to slip through the Brotherhood of Evil's grasp.
View page
Watch online
E
ver since Slade's return, the Titans have been searching high and low for answers, including looking for theories as to the 'S' mark on his forehead. However, Raven knows why he's back, and the Titans are about to discover the truth themselves after Slade launches another attack.
View page
Watch online
H
ow did Robin meet Starfire? What was Beast Boy's first joke? Why did Cyborg build his Sonic Cannon? When did Raven first call the Titans her friends? Return to the very beginning and see how it all started - from the word ""GO!""
View page
Watch online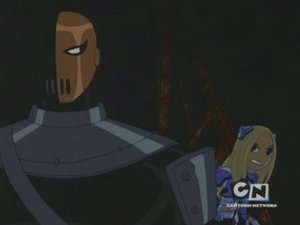 T
erra finds out that the Titans are not easily destroyed, when they come back and nearly defeat her. Slade sends Ternion (a combination of Overload, Plasmus, and Cinderblock) while he beats Terra up for running away. When the Titans see how sorry Terra is and the torture Slade is doing to her, will they forgive her? Or will they follow out with their plans and destroy her?
View page
Watch online
T
erra returns with a vengeance, Meanwhile, Slade gives orders to Cinderblock, Overload, and Plasmus to launch a series of sinister strikes all over the city. Can our heroes stop the three villianous monsters, Slade, and Terra? Or will the Teen Titans be destroyed?
View page
Watch online
T
he stars are aligned. The sun is in eclipse. All of Slade's labors are about to reach fruition -- and the Titans are about to face their greatest challenge ever. But is there really any hope of preventing the end of the world?
View page
Watch online
T
he day has finally come. Raven is destined to end the world on this day. Trigon will come by sunset. But not if the Titans have anything to say about it. They place Raven in a safe room while they take on an army of flame creatures and Slade who is determind to take Raven to the Trigon. But Raven knows the horrible truth. No matter what the Titans do, there is no escaping her destiny.
View page
Watch online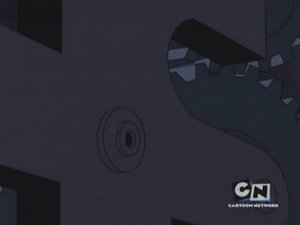 I
t's Raven's birthday, but she is far from wanting to celebrate. But before Robin can learn why, the Titans receive a distress call and go to check it out. When they get there, they are greeted by none other than Slade, back from the dead. But Slade seems to have new powers along with a strange red mark on his head and he has a message for Raven that he is going to deliver, no matter what.
View page
Watch online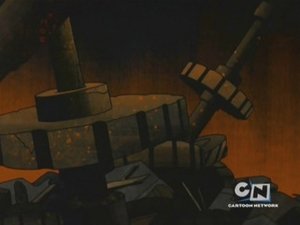 E
ver since Slade's last appearance, Robin has been haunted by the question if he survived or not. And when Cinderblock busts out of jail, Robin is hurled into a vast forest where he gets his answer: Slade is standing right in front of him and he is planning to use Seismic Generators to destroy the entire city. Robin tells the Titans to find the generators while he and Starfire go for Slade, but when Starfire can't see Slade and the Titans can't see the generators, Robin is convinced that it's up to him to put a stop to his nemesis once and for all.
View page
Watch online
Teen Titans is an American animated television series based on the DC Comics characters of the same name, primarily the run of stories by Marv Wolfman and George Pérez in the early-1980s The New Teen Titans comic book series. The show was created by Glen Murakami, developed by David Slack, and produced by Warner Bros. Animation. It premiered on Cartoon Network on July 19, 2003 with the episode "Divide and Conquer" and the final episode "Things Change" aired on January 16, 2006, with the film Teen Titans: Trouble in Tokyo serving as the series finale. A comic book series, Teen Titans Go!, was based on the TV series. On June 8, 2012, it was announced that the series would be revived as Teen Titans Go! in April 23, 2013 and air on the DC Nation block.IT now airs on the Boomerang channel.
Related articles