List of the 10 best movies starring Nicolas Bro, order based on the average from the IMDB, TMDB and Rotten Tomatoes ratings
A
man named Seligman finds a fainted wounded woman in an alley and he brings her home. She tells him that her name is Joe and that she is nymphomaniac. Joe tells her life and sexual experiences with hundreds of men since she was a young teenager while Seligman tells about his hobbies, such as fly fishing, reading about Fibonacci numbers or listening to organ music.
View page
Trailer
Watch online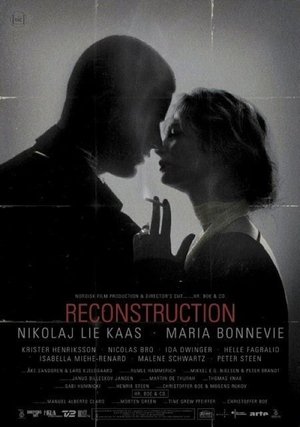 L
ate one evening Alex suddenly abandons his girlfriend, Simone, to pursue the beautiful Aimee (Maria Bonnevie). In his encounter with Aimee time and place dissolve for him and he becomes a stranger to Simone, to whom he cannot return.
View page
Watch online
T
he Green Butchers (Danish: De grønne slagtere) is a black comedy featuring two butchers, Svend "Sweat" and Bjarne, who start their own shop to get away from their arrogant boss. Cannibalism is soon introduced to the plot, and further complications arise due to the reappearance of Bjarne's mentally retarded twin brother Eigil.
View page
Trailer
Watch online
M
en & Chicken is a black comedy about two outcast brothers, who by getting to know their unknown family also discover a horrible truth about themselves and their relatives.
View page
Watch online
F
ilmmaker Johannes and his wife, schoolteacher Signe, experience the biggest sorrow and misfortune one can ever imagine. Nevertheless, in all the hopelessness they must try to reach for mutual and mature love in order to continue life after death.
View page
Watch online
T
he psychological thriller "Murk" tells the story of Jacob, who is investigating into the circumstances surrounding his sister's death on her wedding night.
View page
Watch online
F
ollows the lives of four longing souls. Ingeborg who feels unattractive and young Jonas who is so attractive that he can literally sell some of what he's got. Anna, a young beautiful woman with a physical disability, and Anders, a tender man with a psychological disability. Four people yearning for love, four people, each hoping for a better tomorrow.
View page
Trailer
Watch online
Role in movie: Henrik Moll
S
tarting a new job as a political journalist at a leading newspaper, Ulrik Torp witnesses a brutal struggle for power in the Midparty's ranks -- a struggle that coincides with the charismatic party leader's involvement in a near fatal car accident. A flurry of lies and media speculation surrounds the incident. Gradually, Ulrik unearths a ruthless conspiracy involving the incumbent prime minister.
View page
Watch online
Related articles