List of the 10 best rated episodes from the TV show Chuck from the 91 listed on our webite. Order based on the average from the IMDB and TMDB ratings
C
huck has his pick of the best CIA agents for an undercover operation, but he has only one girl in mind for the job, Sarah. Casey, Morgan and Awesome team up to help Chuck win her back.
View page
Watch online
A
fter a harrowing mission, Sarah returns to Chuck with a huge secret. Meanwhile, Ellie and Awesome are presented with a new opportunity that could change their lives.
View page
Watch online
T
he mission to take down Volkoff reaches a dangerous new level, while big changes loom at home. As Sarah works to free Chuck's mom, Chuck and Morgan embark on their own mission to take down Alexei Volkoff. Meanwhile, Casey bonds with his daughter, Alex, while Ellie tries to ease Awesome's anxieties over fatherhood.
View page
Watch online
C
huck's life seems to be coming together, his long-absent father has returned and he landed his dream job. Unfortunately for Chuck, neither turns out to be quite what he expected.
View page
Watch online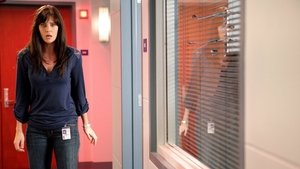 "
Chuck Versus the Subway" is the 18th episode of the third season of Chuck. It originally aired on May 24, 2010 in a special two-hour block with "Chuck Versus the Ring: Part II." As the Intersect continues to malfunction Stephen hurries to complete the Governor for his son. Meanwhile, Daniel Shaw and the Ring close in on Team Bartowski and their families.
View page
Watch online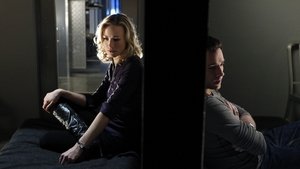 C
huck enlists his family, friend and some unexpected allies as he races to stop Nicholas Quinn from destroying everything Chuck has built over the past five years.
View page
Watch online
S
haw returns to threaten everything that Chuck holds dear as his friends, family and the woman he loves are all put in mortal danger. Chuck has to find Shaw and stop him before his own world gets torn apart.
View page
Watch online
W
hile Chuck and Sarah go on to rescue Steve they realize they have a chemistry together. Meanwhile Morgan becomes a pariah at the Buy More after mistakenly getting Emmett promoted.
View page
Watch online
C
huck turns to Verbanski for help tracking a computer virus. Lester and Jeff's relationship is complicated by a new Buy More employee.
View page
Watch online
E
llie's big day finally arrives and Chuck must save her life and her wedding from being ruined by Ted Roark and FULCRUM.
View page
Watch online
Chuck is an American action-comedy/spy-drama television series created by Josh Schwartz and Chris Fedak. The series is about an "average computer-whiz-next-door" named Chuck, played by Zachary Levi, who receives an encoded e-mail from an old college friend now working for the Central Intelligence Agency; the message embeds the only remaining copy of a software program containing the United States' greatest spy secrets into Chuck's brain.
Related articles