List of the 10 best films tagged with church, order based on the average from the IMDB, TMDB and Rotten Tomatoes ratings
F
ather O'Malley the unconventional priest from 'Going My Way' continues his work for the Catholic Church. This time he is sent to St. Mary's, a run-down parochial school on the verge of condemnation. He and Sister Benedict work together in an attempt to save the school, though their differing methods often lead to good-natured disagreements.
View page
Trailer
Watch online
A
growing number of Evangelical Christians believe there is a revival underway in America that requires Christian youth to assume leadership roles in advocating the causes of their religious movement. Jesus Camp follows children at a Christian summer camp as they hone their "prophetic gifts" and are schooled in how to "take back America for Christ." The film is a first-ever look into an intense training ground that recruits born-again Christian children to become an active part of America's political future.
View page
Trailer
Watch online
R
omero is a compelling and deeply moving look at the life of Archbishop Oscar Romero of El Salvador, who made the ultimate sacrifice in a passionate stand against social injustice and oppression in his county. This fil chronicles the transformation of Romero from an apolitical, complacent priest to a committed leader of the Salvadoran people.
View page
Watch online
I
n 1858 France, Bernadette, an adolescent peasant girl, has a vision of "a beautiful lady" in the city dump. She never claims it to be anything other than this, but the townspeople all assume it to be the virgin Mary. The pompous government officials think she is nuts, and do their best to suppress the girl and her followers, and the church wants nothing to do with the whole matter. But as Bernadette attracts wider and wider attention, the phenomenon overtakes everyone in the the town, and transforms their lives.
View page
Trailer
Watch online
A
fter many years working in the streets of Roma, the middle-age whore Mamma Roma (Anna Magnani) saves money to buy an upper class apartment, a fruit stand and retires from the prostitution. She brings her teenage son Ettore (Ettore Garofolo), who was raised alone in the country, to live with her, and Ettore becomes her pride and joy. However, the boy that does not want to study or work, joins to idle friends, has a crush on a bitch, and Mamma Roma uses her best but limited efforts to straight Ettore and make him an honest man. However, her past haunts her with tragic consequences.
View page
Trailer
Watch online
A
group of actors putting on an interpretive Passion Play in Montreal begin to experience a meshing of their characters and their private lives as the production takes form against the growing opposition of the Catholic church.
View page
Trailer
Watch online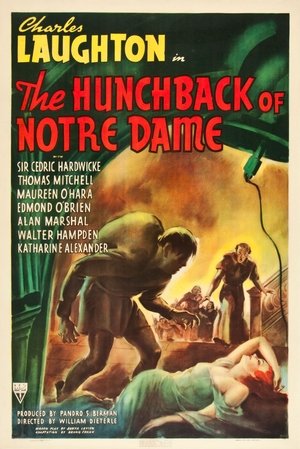 I
n 15th century France, a gypsy girl is framed for murder by the infatuated Chief Justice, and only the deformed bellringer of Notre Dame Cathedral can save her.
View page
Trailer
Watch online
A
woman searches for her adult son, who was taken away from her decades ago when she was forced to live in a convent.
View page
Trailer
Watch online
A
man confronts the trauma of past sexual abuse as a boy by a Catholic priest only to find his decision shatters his relationships with his family, community and faith.
View page
Watch online
A
n impromptu goodbye party for Professor John Oldman becomes a mysterious interrogation after the retiring scholar reveals to his colleagues he never ages and has walked the earth for 14,000 years.
View page
Trailer
Watch online
Related articles