List of the 10 best movies starring Shahrukh Khan, order based on the average from the IMDB, TMDB and Rotten Tomatoes ratings
Role in movie: Amarkanth Varma
T
he clash between love and ideology is portrayed in this love story between a radio executive and a beautiful revolutionary. Dil Se is a 1998 Hindi film directed by Mani Ratnam. The film stars Shahrukh Khan, Manisha Koirala, and Preity Zinta. Mani Ratnam also wrote the screenplay for the film. It was produced by Mani Ratnam and Ram Gopal Varma in conjunction with Shekar Kapur.
View page
Watch online
Role in movie: Aman Mathur
N
aina is a very serious girl with a very serious life. But one day, her soul is awakened by the happy-go-lucky Aman, who teaches her that life is meant to be lived. Naturally, she falls in love with him. But Aman is harboring a secret that keeps him from reciprocating Naina's love. But he cannot stand having her live a life without love, so he sets off on a mission to fill her life with someone else's love - someone she already knows...
View page
Trailer
Watch online
Role in movie: Rahul Mehra
A
woman is caught between one man's love and another man's obsession. She fears one and fears for the other. One stands for love and the other for life. Who will she choose?
View page
Watch online
S
unil belongs to a middle-class family, and is intent in pursuing his career with a music group, despite of his dad disapproval. Sunil is also in love with Anna, but Anna does not really love him, but likes him as a friend. Sunil is persistent, but instead Anna openly declares her love for Chris. In order to impress his dad, Sunil forges his examination results, but then later confesses to his family, who receive this news in utter dismay. Will this change Sunil's ways? Will Anna change her mind about Sunil or will she get married to Chris?
View page
Watch online
Role in movie: Roop Singh Rathod
S
treet-wise musician Roop Singh Rathod must take his father, Shambunath to Mumbai in order to seek medical treatment for a throat aliment. Once in Mumbai Roop lands a job as a singer in a wealthy business-man Ajay Narang hotel. Roop's life takes a new turn when Ajay's only sister, Reshma fascinates him; unknown to her that Roop is in love with Pooja, a doctor by profession. When Reshma gets aware of this; she inform Ajay who will go to any length for his sister's happiness - even kill Roop.
View page
Watch online
Role in movie: Rahul Khanna
R
ahul & Anjali are best friends that fall into a romance triangle once Tina arrives. Rahul & Tina marry & have a child, which Tina names Anjali, but Tina dies in childbirth. Anjali, Rahul's daughter, receives a series of letters written by mom prior to her death & the final letter describes her namesake. Anjali, Rahul's daughter, tries to re-unite her father back with his college best friend.
View page
Watch online
Role in movie: Raj Malhotra
R
aj is a rich, carefree, happy-go-lucky second generation NRI. Simran is the daughter of Chaudhary Baldev Singh, who in spite of being an NRI is very strict about adherence to Indian values. Simran has left for India to be married to her childhood fiancé. Raj leaves for India with a mission at his hands, to claim his lady love under the noses of her whole family. Thus begins a saga.
View page
Trailer
Watch online
Role in movie: Veer Pratap Singh
T
he story of the love between Veer Pratap Singh, an Indian, and Zaara Hayaat Khan, a Pakistani...a love so great it knows no boundaries...
View page
Watch online
Role in movie: Mohan Bhargav
S
et in modern day India, Swades is a film that tackles the issues that development throws up on a grass root level. It is to this India, which is colorful, heterogeneous and complex that Mohan Bhargava (Shah Rukh Khan), a bright young scientist working as a project manager in NASA, returns on a quest to find his childhood nanny.
View page
Trailer
Watch online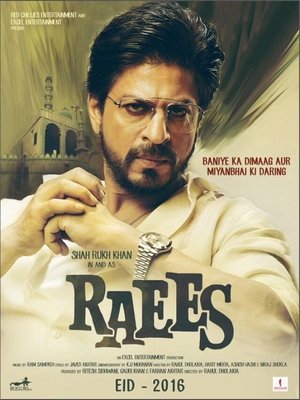 Role in movie: Raees Alam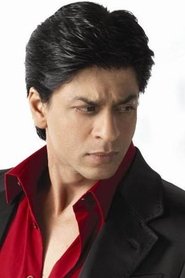 From Wikipedia, the free encyclopedia. Shahrukh Khan ( born 2 November 1965), often credited as Shah Rukh Khan, is an Indian film actor and a prominent Bollywood figure, as well as a film producer and television host. Khan began his career appearing in several television serials in the late 1980s. He made his film debut in Deewana (1992). Since then, he has been part of numerous commercially successful films and has earned critical acclaim for many of his performances. Khan has won fourteen Filmfare Awards for his work in Indian films, eight of which are in the Best Actor category (a record). In 2005, the Government of India honoured him with the Padma Shri for his contributions towards Indian Cinema. Khan's films such as Dilwale Dulhaniya Le Jayenge (1995), Kuch Kuch Hota Hai (1998), Chak De India (2007), Om Shanti Om (2007) and Rab Ne Bana Di Jodi (2008) remain some of Bollywood's biggest hits, while films like Kabhi Khushi Kabhie Gham (2001), Kal Ho Naa Ho (2003), Veer-Zaara (2004), Kabhi Alvida Naa Kehna (2006) and My Name Is Khan (2010) have been top-grossing Indian productions in the overseas markets, making him one of the most successful actors of India. Since 2000, Khan branched out into film production and television presenting as well. He is the founder/owner of two production companies, Dreamz Unlimited and Red Chillies Entertainment. Known globally to his fans as SRK, Khan is considered to be one of the biggest movie stars, with a fan following numbering in the billions[4] and a net worth estimated at over Indian Rupee ₹2,500 crore (US$555 million). In 2008, Newsweek named him one of the 50 most powerful people in the world. Description above from the Wikipedia article Shahrukh Khan, licensed under CC-BY-SA, full list of contributors on Wikipedia.
View page with full filmography
Related articles