List of the 10 best movies starring Udo Kier, order based on the average from the IMDB, TMDB and Rotten Tomatoes ratings
Role in movie: Edgar Gast
A
mogul merrily funds terrorists to boost his computer sales, by panicking West German government and industry c. 1980, as the third generation of Western European left-wing activists forms, after crippling of the violent Red Army Faction. Released in 1979, largely unavailable until 2004. International kapitalist PJ Lurz's secretary is a gang member, while her Polizeikommissar father-in-law/lover hired Lurz' corporate security force.
View page
Watch online
Role in movie: Wedding planner
T
wo sisters find their already strained relationship challenged as a mysterious new planet threatens to collide with Earth.
View page
Trailer
Watch online
I
n this loose adaptation of Shakespeare's "Henry IV," Mike Waters (River Phoenix) is a gay hustler afflicted with narcolepsy. Scott Favor (Keanu Reeves) is the rebellious son of a mayor. Together, the two travel from Portland, Oregon to Idaho and finally to the coast of Italy in a quest to find Mike's estranged mother. Along the way they turn tricks for money and drugs, eventually attracting the attention of a wealthy benefactor and sexual deviant.
View page
Trailer
Watch online
Role in movie: Lawrence Hartmann
A
n American, Leopold Kessler (Jean-Marc Barr) goes to post-war Germany in 1945 to work as a railroad conductor for the Zentropa Rail Line instead of going into the Army because he feels its a more valuable thing to do for the state of the world. He meets Katharina Hartmann (Barbara Sukowa), the daughter of the railroad owner and they fall in love.
View page
Trailer
Watch online
5
1-year-old Herbert Strehlow, a furniture restorer, falls in love with 21-year-old Lea, who has not spoken a word since childhood when her father killed her mother. She bears a striking resemblance to Herbert's dead wife. They get married, but their relationship seems doomed, until gradually each one manages to penetrate the mysterious world of the other, and they begin to realize that they are bound by a kind of spiritual relationship. For Lea it is the death of her mother, for Herbert it is the death of his first wife. His hard exterior slowly beings to thaw, and he starts to show feelings and responses that soften Lea's initial hatred and fear of him, and which put their relationship in a more positive light.
View page
Watch online
N
arcisus and Psyche is based on a novel by Sandor Weores which was adapted by Vilmos Csaplar and director Gabor Body for a feature-length, 140-minute film. Borrowing the character of Psyche from mythology and placing her in Europe in the 19th century, the authors give her a "modern" life. She is an attractive young woman - and remains so throughout the film, in spite of one hardship after another. Psyche is libidinous, and her prurient interests shock her staid contemporaries. For reasons that the viewer is left to ponder, her life is almost a living punishment for her sexual laxity. Her child is taken away and killed, and although she is in love with her tutor, who has syphilis, she marries another man. She is suffering herself from some affliction, which leads to hospital scenes that are acerbic commentaries on 19th c. Western medicine. Psyche is about to leave for America with her husband, when the story takes another abrupt turn.
View page
Watch online
Role in movie: Dr. Porkorny
S
elma, a Czech immigrant on the verge of blindness, struggles to make ends meet for herself and her son, who has inherited the same genetic disorder and will suffer the same fate without an expensive operation. When life gets too difficult, Selma learns to cope through her love of musicals, escaping life's troubles - even if just for a moment - by dreaming up little numbers to the rhythmic beats of her surroundings.
View page
Watch online
Role in movie: Man in the Coat
A
barren soundstage is stylishly utilized to create a minimalist small-town setting in which a mysterious woman named Grace (Nicole Kidman) hides from the criminals who pursue her. The town is two-faced and offers to harbor Grace as long as she can make it worth their effort, so Grace works hard under the employ of various townspeople to win their favor. Tensions flare, however, and Grace's status as a helpless outsider provokes vicious contempt and abuse from the citizens of Dogville.
View page
Trailer
Watch online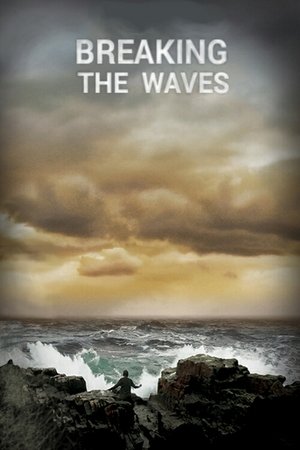 Role in movie: Sadistic Sailor
I
n a small and conservative Scottish village, a woman's paralytic husband convinces her to have extramarital intercourse so she can tell him about it and give him a reason for living.
View page
Trailer
Watch online
Role in movie: Dr. Frank Mandel
A
candy-colored nightmare from Italian terror maestro Dario Argento, Suspiria weaves a menacing tale of witchcraft as a fairy tale gone horribly awry. From the moment she arrives in Freiberg, Germany, to attend the prestigious Tans Academy, American ballet-dancer Suzy Bannion (Jessica Harper) senses that something horribly evil lurks within the walls of the age-old institution.
View page
Trailer
Watch online
From Wikipedia, the free encyclopedia Udo Kier (born Udo Kierspe; October 14, 1944) is a German actor, known primarily for his work in horror and exploitation movies. Description above from the Wikipedia article Udo Kier, licensed under CC-BY-SA, full list of contributors on Wikipedia.
View page with full filmography
Related articles