List of the 10 best rated episodes from the TV show Bob's Burgers from the 102 listed on our webite. Order based on the average from the IMDB and TMDB ratings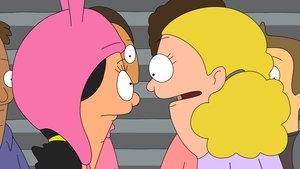 T
ina and Louise volunteer to run Jimmy Junior's class president campaign in order to keep Millie from winning, and ruining the school. Meanwhile, Bob becomes obsessed with a knife after talking himself into buying it for $300.
View page
Watch online
I
t's Linda and the kids to the rescue when Felix takes desperate measures, and puts Bob and Mr. Fischoeder in danger.
View page
Watch online
W
hile accompanying Tina to a "Boyz 4 Now" concert, Louise develops a crush on one of the lead singers, Boo Boo - and is in disbelief that she actually likes a boy! Meanwhile, Gene gets creative - and slightly offensive - in a table-setting competition.
View page
Watch online
T
he Belchers are ready for an amazing Halloween! Louise reveals that she has never been scared before and the family sets out to visit a spooky haunted house. When trouble ensues following their visit, the Belchers find themselves in a zany situation more frightening than they bargained for!
View page
Watch online
B
ob and Linda are thrilled when they meet Hawk, the star of their favorite martial arts series, and are quick to offer help upon learning about his family troubles.
View page
Watch online
W
ith the threat of a rent increase on Ocean Avenue, Bob and the other tenants rebel! After approaching Fischoeder, the tenants find out that they will have to compete in order to convince him to keep their rents reasonable.
View page
Watch online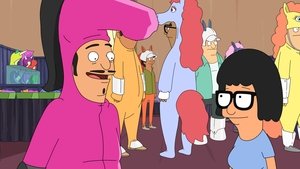 I
n an homage to the "Bronies" subculture, Tina attends her first Equestra-con, a convention based on her favorite animated pony show, "The Equestranauts." To her surprise, she finds that the show's fans are middle-aged men (called "Equesticles"). When a powerful super-fan tricks Tina out of her rare toy pony, it's up to Bob to go undercover to get it back.
View page
Watch online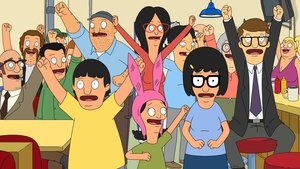 B
ob gets glued to the toilet in the restaurant as a result of a prank gone wrong by the kids.
View page
Watch online
I
n true Belcher fashion, the family gets stuck in a terrible storm while vacationing at a beach house in Craggy Neck. The storm is the least of their worries, however, when they are forced to take shelter with the mysterious owner of the home.
View page
Watch online
Bob's Burgers follows a third-generation restaurateur, Bob, as he runs Bob's Burgers with the help of his wife and their three kids. Bob and his quirky family have big ideas about burgers, but fall short on service and sophistication. Despite the greasy counters, lousy location and a dearth of customers, Bob and his family are determined to make Bob's Burgers "grand re-re-re-opening" a success.
Related articles