List of the 10 best rated episodes from the TV show CSI: NY from the 198 listed on our webite. Order based on the average from the IMDB and TMDB ratings
O
n the 10th anniversary of 9/11, Mac and the team remember specific moments from that day that were indelibly burned in their mind.
View page
Watch online
A
death row inmate's final request brings Dr. Hawkes to a Pennsylvania prison and face-to-face with a tragic incident that he has kept secret for many years, just as a prison riot erupts and traps Hawkes inside.
View page
Watch online
A
riot threatens to break out at a Manhattan precinct after an officer shoots and kills an allegedly unarmed black man during a chase.
View page
Watch online
W
hen transferring Robert Dunbrook's son from prison to court, the NYPD is ambushed by a group of professional kidnappers who kill a member of the team and one of the CSI's lives hangs in the balance.
View page
Watch online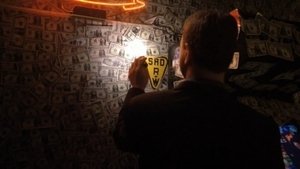 T
he CSIs follow a trail left by Shane Casey and realize that he is targeting Danny, who is vacationing out of town with Lindsay and their daughter.
View page
Watch online
W
hen a supposed air marshal is murdered on a flight to the District of Columbia, Mac searches the plane for the killer and the murder weapon.
View page
Watch online
T
he most exclusive jewelry auction of the year ends abruptly when an appraiser is killed during the event. The investigation takes an emotional turn when the CSIs must confront one of the greatest tragedies in human history - the Holocaust.
View page
Watch online
A
frantic 911 call sends the CSIs into a vacant penthouse; however, instead of finding the caller, they unearth a nearly 100-year-old corpse and find themselves navigating their way through a booby-trapped house.
View page
Watch online
I
n the culmination of a multi-episode mystery, Mac and his team uncover the dark lair of a murderous madman, the Compass Killer. But as they race to save his fourth victim, the sunrise presents one final surprise that no one ever expected.
View page
Watch online
A
fter Flack makes an enormous drug bust, and locks it up at CSI, the drug lords infiltrate the building at gunpoint to get them back. Now the team must resolve the hostage situations, all the while with Mac, Stella, and Hawkes trapped inside.
View page
Watch online
CSI: NY is an American police procedural television series that ran on CBS from September 22, 2004 to February 22, 2013 for a total of nine seasons and 197 original episodes. The show follows the investigations of a team of NYPD forensic scientists and police officers identified as "Crime Scene Investigators".
Related articles