List of the 10 best rated episodes from the TV show Eureka from the 77 listed on our webite. Order based on the average from the IMDB and TMDB ratings
W
hen Grant and Carter become stranded, they must race back in time to save Eureka.
View page
Watch online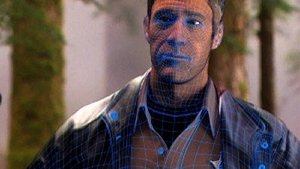 I
n the search to locate his missing friends, Carter makes nice with an unlikely ally.
View page
Watch online
C
arter and Andy are jailed for trying to steal a piece of equipment to complete a device that Kevin has assembled to search for the Astraeus crew. Meanwhile, Holly comes up with a dangerous theory.
View page
Watch online
I
n the season finale - It's chaos in Eureka when an energy beam rips through main street but the Astraeus launch must go on...with or without Eureka intact.
View page
Watch online
T
he Astraeus crew returns to Eureka four years later and must adapt to a myriad of changes, including a more oppressive version of Deputy Andy.
View page
Watch online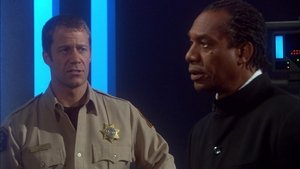 A
mbition trumps common sense when Stark is given a chance to try out the Top-secret artifact. Once it's tested, Eureka warps into the future and ends up in 2010, where the town is different.
View page
Watch online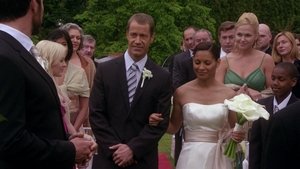 I
t's Allison and Stark's wedding day and Carter finds himself reliving it over and over. Meanwhile, Carter's sister, Lexi, visits the town.
View page
Watch online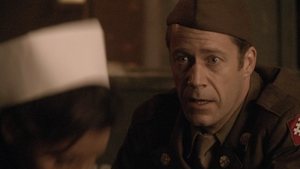 I
t's Founder's Day in Eureka and everyone is in the spirit of the celebration until Jack is transported back to 1947 where he meets some familiar faces along the way. Will they be able to get back to 2010 or will they be stuck forever in 1947 where Eureka is not a town, but a camp.
View page
Watch online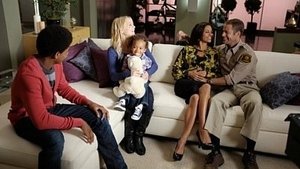 W
ormholes randomly materialize around Eureka as the Department of Defense is set to shut the town.
View page
Watch online
Eureka is an American science fiction television series that premiered on Syfy on July 18, 2006. The fifth and final season ended on July 16, 2012. The show is set in a fictional town in Oregon called Eureka. Although in the pilot Eureka was located in Washington State. Inhabited almost entirely by scientific geniuses, most residents of Eureka work for Global Dynamics—an advanced research facility responsible for the development of nearly all major technological breakthroughs since its inception. Each episode features a mysterious accidental or intentional misuse of technology, which the town sheriff, Jack Carter, then solves with the help of town scientists. Each season also features a larger story arc that concerns a particular major event or item. The series was created by Andrew Cosby and Jaime Paglia and was produced by Universal Media Studios. While initially lacking in critical acclaim, Eureka was a ratings success for the network, averaging 3.2 million viewers during the second half of season three. In 2007, Eureka was nominated for the Emmy Award for Outstanding Visual Effects for a Series, and won the Leo Award for Best Visual Effects in a Dramatic Series. In the United Kingdom the show airs on Syfy and is known as A Town Called Eureka, although it is also shown under its original name on the BT Vision platform.
Related articles