List of the 10 best movies starring Kim Basinger, order based on the average from the IMDB, TMDB and Rotten Tomatoes ratings
Role in movie: Louise St. Cloud
A
ccomplished sailor Charlie St. Cloud has the adoration of his mother Claire and his little brother Sam, as well as a college scholarship that will lead him far from his sleepy Pacific Northwest hometown. But his bright future is cut short when a tragedy strikes and takes his dreams with it. After his high-school classmate Tess returns home unexpectedly, Charlie grows torn between honoring a promise he made four years earlier and moving forward with newfound love. And as he finds the courage to let go of the past for good, Charlie discovers the soul most worth saving is his own.
View page
Watch online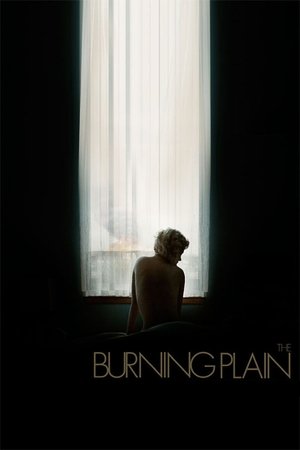 A
trailer is burning in the middle of a plain. The bodies of two adulterous lovers are found. Scenes from both families, before and after the dramatic events, suggest an unusual connection between them. But what is their secret?
View page
Trailer
Watch online
Role in movie: Claire Jacobs
Role in movie: Marion Cole
A
lternately tragic and comic, an exploration of the complexities of love in both its brightest and darkest corners. Adapted from John Irving's best-selling novel A Widow for One Year, the film is set in the privileged beach community of East Hampton, New York and chronicles one pivotal summer in the lives of famous children's book author Ted Cole (Jeff Bridges) and his beautiful wife Marion (Kim Basinger). Their once-great marriage has been strained by tragedy. Her resulting despondency and his subsequent infidelities have prevented the couple from confronting a much-needed change in their relationship. Eddie O'Hare, the young man Ted hires to work as his summer assistant, is the couple's unwitting yet willing pawn - and, ultimately, the catalyst in the transformation of their lives.
View page
Trailer
Watch online
Role in movie: Andrea Spalding
A
couple of youngish adventurers go into the wilderness of British Columbia in search of a lost colleague. Their plane crashes and they find themselves at the mercy of a crazed old Scottish miner, who has lived in isolation for many decades searching the mountain caves for a chamber of long lost gold. He is prepared to do anything - including murder - to keep his gold for himself.
View page
Trailer
Watch online
Role in movie: Jessica Martin
A
young man receives an emergency phone call on his cell phone from an older woman. The catch? The woman claims to have been kidnapped; and the kidnappers have targeted her husband and child next.
View page
Trailer
Watch online
Role in movie: Stephanie Smith
T
he setting is Detroit in 1995. The city is divided by 8 Mile, a road that splits the town in half along racial lines. A young white rapper, Jimmy "B-Rabbit" Smith Jr summons strength within himself to cross over these arbitrary boundaries to fulfill his dream of success in hip hop. With future and the three one third all he has to do is not choke.
View page
Trailer
Watch online
Role in movie: Vicki Vale
T
he Dark Knight of Gotham City begins his war on crime with his first major enemy being the clownishly homicidal Joker, who has seized control of Gotham's underworld.
View page
Watch online
Role in movie: Memo Paris
A
n unknown middle-aged batter named Roy Hobbs with a mysterious past appears out of nowhere to take a losing 1930s baseball team to the top of the league in this magical sports fantasy. With the aid of a bat cut from a lightning struck tree, Hobbs lives the fame he should have had earlier when, as a rising pitcher, he is inexplicably shot by a young woman.
View page
Trailer
Watch online
Role in movie: Lynn Bracken
T
hree detectives in the corrupt and brutal L.A. police force of the 1950s use differing methods to uncover a conspiracy behind the shotgun slayings of the patrons at an all-night diner in this lush tribute to tough film noir crime films. Based on the multi-layered James Ellroy novel.
View page
Trailer
Watch online
Kimila Ann "Kim" Basinger (born December 8, 1953) is an American actress and former fashion model. She is known for her portrayals of Domino Petachi, the Bond girl in Never Say Never Again (1983), and Vicki Vale, the female lead in Batman (1989). Basinger received a Golden Globe Award for Best Supporting Actress - Motion Picture nomination for her work in The Natural (1984). She won an Academy Award, Golden Globe, and Screen Actors Guild Award for Best Supporting Actress for her performance in L.A. Confidential (1997). Basinger also acted in the movies 9½ Weeks (1986) and 8 Mile (2002). Description above from the Wikipedia article Kim Basinger, licensed under CC-BY-SA, full list of contributors on Wikipedia.
View page with full filmography
Related articles