List of the 10 best movies starring Naomi Watts, order based on the average from the IMDB, TMDB and Rotten Tomatoes ratings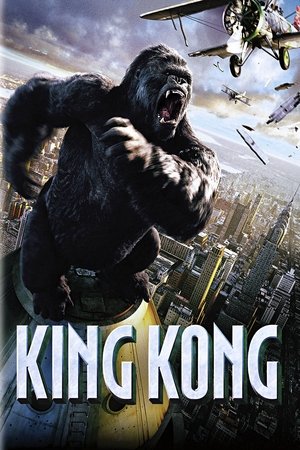 Role in movie: Ann Darrow
I
n 1933 New York, an overly ambitious movie producer coerces his cast and hired ship crew to travel to mysterious Skull Island, where they encounter Kong, a giant ape who is immediately smitten with leading lady Ann Darrow.
View page
Trailer
Watch online
A
young boy whose parents just divorced finds an unlikely friend and mentor in the misanthropic, bawdy, hedonistic, war veteran who lives next door.
View page
Trailer
Watch online
Role in movie: Kitty Fane
A
British medical doctor fights a cholera outbreak in a small Chinese village, while also being trapped at home in a loveless marriage to an unfaithful wife.
View page
Trailer
Watch online
I
n December 2004, close-knit family Maria (Naomi Watts), Henry (Ewan McGregor) and their three sons begin their winter vacation in Thailand. But the day after Christmas, the idyllic holiday turns into an incomprehensible nightmare when a terrifying roar rises from the depths of the sea, followed by a wall of black water that devours everything in its path. Though Maria and her family face their darkest hour, unexpected displays of kindness and courage ameliorate their terror.
View page
Watch online
A
cademy Award - winning filmmaker Peter Jackson invites you behind the scenes of his latest movie to witness the birth of King Kong.
View page
Watch online
A
documentary on Woody Allen that trails him on his movie sets and follows him back to Brooklyn as he visits his childhood haunts.
View page
Watch online
Role in movie: Cristina Peck
T
his is the story of three gentle persons: Paul Rivers an ailing mathematician lovelessly married to an English émigré, Christina Peck, an upper-middle-class suburban housewife, happily married and mother of two little girls, and Jack Jordan, an ex-convict who has found in his Christian faith the strength to raise a family. They will be brought together by a terrible accident that will change their lives. By the final frame, none of them will be the same as they will learn harsh truths about love, faith, courage, desire and guilt, and how chance can change our worlds irretrievably, forever.
View page
Watch online
Role in movie: Anna Khitrova
A
Russian teenager living in London who dies during childbirth leaves clues to a midwife in her journal that could tie her child to a rape involving a violent Russian mob family.
View page
Trailer
Watch online
Role in movie: Betty Elms
A
fter a car wreck on the winding Mulholland Drive renders a woman amnesic, she and a perky Hollywood-hopeful search for clues and answers across Los Angeles in a twisting venture beyond dreams and reality.
View page
Trailer
Watch online
A
fading actor best known for his portrayal of a popular superhero attempts to mount a comeback by appearing in a Broadway play. As opening night approaches, his attempts to become more altruistic, rebuild his career, and reconnect with friends and family prove more difficult than expected.
View page
Trailer
Watch online
Naomi Watts had already been a working actress for over a decade when she earned notice as a promising newcomer in David Lynch's Cannes Film Festival prizewinner Mulholland Drive (2001). Born September 28th, 1968, Watts began acting in her teens, landing her first film role in For Love Alone (1986). Watts subsequently appeared with future Hollywood headliners Nicole Kidman and Thandie Newton in John Duigan's disarming teen romance Flirting (1991). Watts's next film with Duigan, Wide Sargasso Sea (1992), was not so well received. After her first taste of Hollywood with Joe Dante's schlock movie homage Matinee (1992), Watts nabbed a starring role as Jimmy Smits's disturbed student in George Miller's little seen courtroom drama Gross Misconduct (1993). Watts then starred as Jet Girl to Lori Petty's Tank Girl (1995), but the science fiction fantasy suffered an ignominious box office fate. After a series of TV movies and thrillers, including Sleepwalkers (1997) and Children of the Corn IV (1996), Watts appeared in Marshall Herskovitz's high-toned Venetian courtesan costumer Dangerous Beauty (1998) and successful TV docudrama The Hunt for the Unicorn Killer (1999). Watts's breakthrough finally arrived when David Lynch cast her in his ABC pilot Mulholland Drive. Though ABC canceled the project in 1999 after Lynch turned in a typically mood-drenched work, StudioCanal financed its transformation into a feature that debuted to acclaim at Cannes in 2001. A Los Angeles dreamscape akin to Lost Highway, Mulholland Drive featured Watts as the blonde half of a female duo caught in a mystery of shifting identities. Drawing attention for her not-for-network TV love scene with co-star Laura Harring, Watts also earned praise as a rising "new" actress. Though ignored for an Oscar nomination, Watts's tour-de-force dual performance earned her numerous accolades and critics' awards, igniting her career. Working steadily in the wake of Mulholland Drive, Watts scored a box-office as well as critical success a year later with The Ring (2002), the Hollywood remake of the Japanese horror blockbuster. Starring Watts as an intrepid reporter investigating the origins of a lethal videotape, The Ring overcame studio doubts to become a sleeper hit, solidifying Watts's new star status. Watts subsequently donned period dress for the Showtime western The Outsider (2002), and to co-star alongside fellow Aussie Heath Ledger in The Kelly Gang (2003). Balancing her genre work with potentially headier fare guided by notable directors, Watts also appeared with Kate Hudson, Glenn Close and Stockard Channing in the Merchant-Ivory romantic comedy Le Divorce (2003), and won a leading role opposite formidable actors Sean Penn and Benicio Del Toro in Alejandro González Iñárritu's 21 Grams (2003).
View page with full filmography
Related articles