List of the best movies from the years 2000, in genre Drama. Order based on the average from the IMDB, TMDB and Rotten Tomatoes ratings
D
il Chahta Hai is a 2001 Hindi language film written and directed by then-newcomer Farhan Akhtar, starring Aamir Khan, Saif Ali Khan, Akshaye Khanna, Preity Zinta, Sonali Kulkarni and Dimple Kapadia. It is set in modern-day urban Mumbai and focuses on a major period of transition in the lives of three young friends.
View page
Trailer
Watch online
L
lewelyn Moss stumbles upon dead bodies, $2 million and a hoard of heroin in a Texas desert, but methodical killer Anton Chigurh comes looking for it, with local sheriff Ed Tom Bell hot on his trail. The roles of prey and predator blur as the violent pursuit of money and justice collide.
View page
Trailer
Watch online
L
iving with her tyrannical stepfather in a new home with her pregnant mother, 10-year-old Ofelia feels alone until she explores a decaying labyrinth guarded by a mysterious faun who claims to know her destiny. If she wishes to return to her real father, Ofelia must complete three terrifying tasks.
View page
Trailer
T
o take down South Boston's Irish Mafia, the police send in one of their own to infiltrate the underworld, not realizing the syndicate has done likewise in Martin Scorsese's multiple Oscar-winning crime thriller. While an undercover cop curries favor with the mob kingpin, a career criminal rises through the police ranks. But both sides soon discover there's a mole among them.
View page
Trailer
Watch online
A
man, Joel Barish, heartbroken that his girlfriend Clementine underwent a procedure to erase him from her memory, decides to do the same. However, as he watches his memories of her fade away, he realizes that he still loves her, and may be too late to correct his mistake.
View page
Trailer
Watch online
A
tragic love story set in East Berlin with the backdrop of an undercover Stasi controlled culture. Stasi captain Wieler is ordered to follow author Dreyman and plunges deeper and deeper into his life until he reaches the threshold of doubting the system.
View page
Trailer
Watch online
T
he Pianist is a film adapted from the biography of Wladyslaw Szpilman. A Jewish-Polish pianist who during the second world war lived and hid miraculously in Warsaw after having gone through a terrible tragedy. A film from Roman Polanski.
View page
S
panning four decades, from the chaotic 1960s to the present, director Marco Tullio Giordana's passionate epic 'La Meglio Gioventu' follows two Italian brothers through some of the most tumultuous events of recent Italian history.
View page
Trailer
Watch online
B
ased on a true event, Pardon tells the tragicomic story of three friends who end up in prison when they are mistaken as members of a terrorist organization. Ibrahim's fear of uniforms makes him runaway whenever he sees one. Because of this, police mistakes him with a terrorist and takes him and his friend Muzo into custody. Fooled by the police during the interrogation they name another friend, Aydin, in hope of saving themselves. As they all end up in prison, they remember the families and lovers they left behind.
View page
Watch online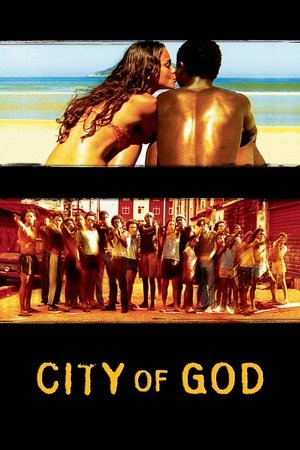 C
ity of God depicts the raw violence in the ghettos of Rio de Janeiro. In the 1970's that kids are carrying guns and joining gangs when they should be playing hide-and-seek.
View page
Trailer
Watch online
Related articles