List of the 10 best films tagged with adultery, order based on the average from the IMDB, TMDB and Rotten Tomatoes ratings
A
melancholy story about the love between a woman and a man who live in the same building and one day find out that their husband and wife had an affair with each other. More and more the two meet during their daily lives as they determine that they both don't want to be lonely in their marriage.
View page
Watch online
A
TV network cynically exploits a deranged ex-TV anchor's ravings and revelations about the media for their own profit.
View page
Trailer
Watch online
T
he life of a divorced television writer dating a teenage girl is further complicated when he falls in love with his best friend's mistress.
View page
Trailer
Watch online
T
he defendant In a murder trial says that he suffered temporary insanity after the victim had raped his wife. What is the truth, is his attorney being played, and will he win his case?
View page
Trailer
Watch online
M
ike Nichols' film from Edward Albee's play brought new themes to the film industry. Elizabeth Taylor and Richard Burton have never been more brilliant together as they portray an experienced married couple who love each other yet verbally attack one another when they see how boring their naïve newlywed guests have made their night.
View page
Trailer
Watch online
T
he Killing was Stanley Kubrick's first film with a professional cast and the first time he achieved public recognition as the unconventional director he's now known for. The story is of ex-prisoners who plan to set up a racetrack so they can live a life without monetary worries. One of the more exceptional films of the 1950's.
View page
Trailer
Watch online
A
fter the release from prison, small-time criminal is marrying his girlfriend and lives a straight and poor, but happy life with her and her daughter. However, his happiness is shattered by wife's infidelity. Driven mad by jealousy, he kills her and her lover and runs into mountains, thus escaping law for years. This film is based on the true story about Junuz Kečo, last Bosnian outlaw.
View page
Watch online
W
ith 8 ½ Frederico Fellini leaves a self-portrait where dreams and reality are a mix. With help from a most excellent cast and unique scenery this self reflecting film is one of his master works.
View page
Trailer
Watch online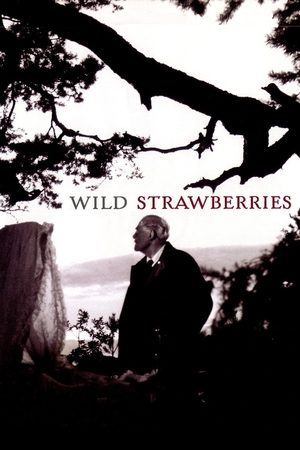 P
rofessor of medicine Isak Borg travels to Lund University in order to receive his anniversary title. Along the road he meets strangers and relatives, and in his dreams he is confronted with his own past as well as fear of insufficiency.
View page
Trailer
Watch online
A
married farmer falls under the spell of a slatternly woman from the city, who tries to convince him to drown his wife.
View page
Trailer
Watch online
Related articles