List of the 10 best movies starring Jean-Paul Belmondo, order based on the average from the IMDB, TMDB and Rotten Tomatoes ratings
B
ob Letellier, a good looking rich kid who studies science, makes the acquaintance of Alain, a cynical and immoral young man. The latter introduces him to the existentialist circles of Saint-Germain-des-Prés. Bob is invited to a party and becomes Clo's lover, a rich heiress.
View page
Watch online
Role in movie: François Merlin + Bob Saint-Clair
F
rançois Merlin (Belmondo) is a Jean Bruce type writer of pulp espionage novels (he has written 42 so far) and about half of the film plays in his imagination, where he is the world-renowned superspy "Bob Sinclar" Christine is a sociology student who lives in Merlin's building and is interested in the novels, but in the writer's imagination she becomes Tatiana, his paramour, while the pompous and rich publisher of his novels, Pierre Charron, doubles as the great villain of the spy novels, the Albanian secret services head Karpov, who in a memorable scene of the film threatens to cut off one of Tatiana's breasts.
View page
Trailer
Watch online
Role in movie: Adrien Dufourquet
F
arce, spy spoof, and adventure. Swarthy thieves ignore jewels to steal an Amazon figurine from the Museum of Man in Paris' Trocadero Palace and kidnap the world's authority on the lost Maltec civilization. Cut to Agnes, the daughter of a murdered man who possessed one of two other such figurines. Moments after her sweetheart, Adrien, an Army private with a week's leave, arrives in Paris to see her, Agnes too is kidnapped, drugged, and loaded on a plane to Rio. Adrien is in hot pursuit, and before he can rescue her (with the help of a shoeshine boy), foil the murderous thieves, and solve the riddle of the Maltecs, he must traverse Rio, Brasília, and the Amazon heartland... all before the end of his week's leave.
View page
Trailer
Watch online
Role in movie: Alfred Lubitsch (as Belmondo)
E
xotic dancer Angéla attempts to have a child with her unwilling lover Émile. In the process, she finds herself torn between him and his best friend Alfred.
View page
Watch online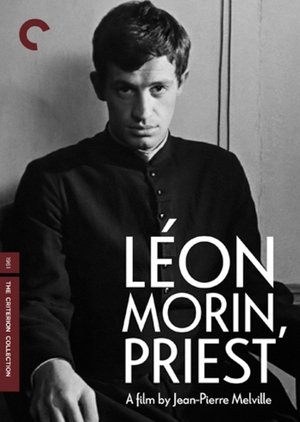 Role in movie: Leon Morin
I
n World War II, the widow Barny sees the Italian soldiers arriving in occupied Saint Bernard while walking to her job. Barny lives with her daughter and works correcting tests and feels a great attraction toward her boss Sabine. When the Germans arrive, Barny sends her half-Jewish daughter to live in a farm in the countryside and finds that Sabine's brother has been arrested and sent to a concentration camp. The atheist Barny decides to baptize her daughter to protect her and chooses priest Léon Morin to discuss with him themes related to religion and Catholicism and Léon lends books to her. Barny converts to the Catholicism and becomes closer to Léon, feeling an unrequited desire for him.
View page
Trailer
Watch online
Role in movie: Michel Maudet
A
young boxer Michel Maudet is sacked by his manager after a series of match defeats and is forced to look for a new job. He is engaged as secretary to a millionaire named Ferchaux who is in a hurry to flee the country when he discovers he has been implicated in a high-profile fraud.
View page
Watch online
Role in movie: Ferdinand-Pierrot
P
ierrot escapes his boring society and travels from Paris to the Mediterranean Sea with Marianne, a girl chased by hit-men from Algeria. They lead an unorthodox life, always on the run.
View page
Trailer
Watch online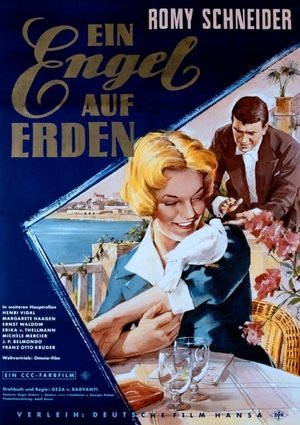 Role in movie: Michel Barrot
T
his romantic comedy pairs Romy Schneider with French star Henry Vidal, and they make quite a sweet couple in this love story. Schneider plays Vidal's guardian angel who tries to convince him not to marry his rich but mean fiance, but rather fall in love with a stewardess who is secretly in love with him. Things are beginning to become complicated when Schneider herself is robbed of her angelic powers and seems to fail in her mission.
View page
Watch online
Role in movie: Michele Di Libero
C
esira and her 13-year-old daughter, Rosetta, flee from the allied bombs in Rome during the second world war. They travel to the village where Cesira was born. During their journey and in the village, the mother does everything to protect Rosetta. However, on one occasion they both get raped by soldiers hiding in a church. This cruel event is too much for the always powerful fighting Cesira and she suffers from a breakdown. During their stay in the village, a young intellectual, Michele falls in love with Cesira who does not know how to reply to the advances of such a gentleman.
View page
Trailer
Watch online
Role in movie: Michel Poiccard
M
ichel Poiccard, an irresponsible sociopath and small-time thief, steals a car and impulsively murders the motorcycle policeman who pursues him. Now wanted by the authorities, he renews his relationship with Patricia Franchini, a hip American girl studying journalism at the Sorbonne, whom he had met in Nice a few weeks earlier. Before leaving Paris, he plans to collect a debt from an underworld acquaintance and expects her to accompany him on his planned getaway to Italy. Even with his face in the local papers and media, Poiccard seems oblivious to the dragnet that is slowly closing around him as he recklessly pursues his love of American movies and libidinous interest in the beautiful American.
View page
Trailer
Watch online
From Wikipedia, the free encyclopedia. Jean-Paul Belmondo, né le 9 avril 1933 à Neuilly-sur-Seine est un acteur français. Il a également été producteur de cinéma et directeur de théâtre. Alternant dans les premières années de sa carrière les films populaires et d'art et essai avant de pencher nettement pour la première catégorie, il est rapidement devenu l'une des plus grandes vedettes du cinéma français, champion incontesté du box-office au même titre que Louis de Funès et Alain Delon à la même époque. En cinquante ans de carrière, il a attiré dans les salles près de 130 millions de spectateurs : entre 1969 et 1982, il a joué à quatre reprises dans le film le plus vu de l'année en France (Le Cerveau, Peur sur la ville, L'Animal, L'As des as), égalant le record de Fernandel et n'étant dépassé sur ce point que par Louis de Funès. Il a tourné sous la direction de grands réalisateurs français, tels Alain Resnais, Louis Malle, Philippe de Broca, Henri Verneuil, Jean-Luc Godard, Claude Chabrol, François Truffaut, Claude Sautet, Jean-Pierre Melville, Claude Lelouch, Jean-Paul Rappeneau, Georges Lautner ou encore Gérard Oury, ainsi qu'avec quelques réalisateurs étrangers comme Vittorio De Sica, Mauro Bolognini ou Peter Brook. Un grand nombre de ses films sont devenus des classiques du cinéma français, comme Le Professionnel, Borsalino, À bout de souffle, L'Homme de Rio, Le Magnifique, Un singe en hiver, Pierrot le fou, Le Cerveau ou L'As des as. À partir du milieu des années 1980, il raréfie sa présence au cinéma et se produit surtout au théâtre. Retiré du cinéma et des planches à la suite de problèmes de santé, il a toutefois tourné en 2009 dans Un homme et son chien de Francis Huster. Description above from the Wikipedia article Jean-Paul Belmondo, licensed under CC-BY-SA, full list of contributors on Wikipedia.
View page with full filmography
Related articles