List of the 10 best movies starring Jeanne Moreau, order based on the average from the IMDB, TMDB and Rotten Tomatoes ratings
Role in movie: Doll Tearsheet
C
himes at Midnight is an independently produced European film from director Orson Welles. The film is based on the play Henry IV by William Shakespeare.
View page
Trailer
Watch online
A
lexandre, a TV reporter, is working for a few days in a border town, where a lot of refugees from Albania, Turkey and Kurdistan are packed in. Among them, he notices an old man and thinks he his an important greek politician who disappeared misteriously a few years ago. Back in Athens, he asks this politician's former wife to come and identify him. A slow and dry meditation about inhumanity of borders.
View page
Watch online
A
man endeavors to collect memories of his grandparents who died in a concentration camp during the Holocaust.
View page
Watch online
A
lain Leroy is a recovering alcoholic who decides to end his life, but first decides to visit his friends in Paris one last time, in an attempt at finding a reason to continue living.
View page
Watch online
Role in movie: (segment "The Deep") (archive footage)
O
rson Welles' archives of unfinished/never released movies and the last years of his life from the perspective of Oja Kodar (life and artistic partner of Orson Welles in his last years).
View page
Watch online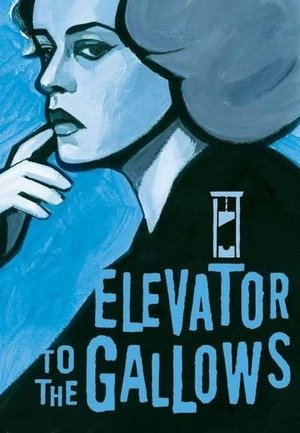 Role in movie: Florence Carala
T
he feature-film debut of famed director Louis Malle is an interesting, modern film noir with the classic theme of lovers plotting to kill the husband and make it look like suicide (reminiscent of The Postman Always Rings Twice). Jeanne Moreau gives an astonishing performance, perverse but naive as she leads her young lover down a path that can only lead to doom for both of them.
View page
Trailer
Watch online
A
s the Allied forces approach Paris in August 1944, German Colonel Von Waldheim is desperate to take all of France's greatest paintings to Germany. He manages to secure a train to transport the valuable art works even as the chaos of retreat descends upon them. The French resistance however wants to stop them from stealing their national treasures but have received orders from London that they are not to be destroyed. The station master, Labiche, is tasked with scheduling the train and making it all happen smoothly but he is also part of a dwindling group of resistance fighters tasked with preventing the theft. He and others stage an elaborate ruse to keep the train from ever leaving French territory.
View page
Trailer
T
he middle age bon-vivant Max is a former gangster and close friend of his partner Riton. They have stolen eight gold bars of 12 kg each that worth 50-million francs and Max has kept them hidden for their retirement. Riton's mistress Josy is tired of him and has found a new lover to support her, Angelo, who is a dangerous gangster. Riton has made a comment to Josy about the gold and soon Angelo discovers that Max and Riton have the stolen gold. He abducts Riton to force Max to give the gold to him. Will Max exchange his gold for Riton?
View page
Trailer
Watch online
I
n Paris, before WWI, two friends, Jules (Austrian) and Jim (French) fall in love with the same woman, Catherine. But Catherine loves and marries Jules. After the war, when they meet again in Germany, Catherine starts to love Jim... This is the story of three people in love, a love which does not affect their friendship, and about how their relationship evolves with the years.
View page
Trailer
Watch online
Role in movie: Woman with Dog
I
ntensely touching story of a misunderstood young adolescent who left without attention, delves into a life of petty crime.
View page
Trailer
Watch online
From Wikipedia, the free encyclopedia. Jeanne Moreau ( born 23 January 1928) is a French actress, singer, screenwriter and director. She made her theatrical debut in 1947, and established herself as one of the leading actresses of the Comédie-Française. She began playing small roles in films in 1949 and eventually achieved prominence as the star of Lift to the Scaffold (UK)/Elevator to the Gallows (USA) (1958), directed by Louis Malle and Jules et Jim (1962), directed by François Truffaut. Most prolific during the 1960s, Moreau continues to appear in films to the present day. Moreau is the recipient of a César Award for Best Actress, a BAFTA Award for Best Foreign Actress and a Cannes Film Festival Best Actress Award for individual performances, and several lifetime awards. Description above from the Wikipedia article Jeanne Moreau, licensed under CC-BY-SA, full list of contributors on Wikipedia.
View page with full filmography
Related articles