List of the 10 best rated episodes from the TV show Warehouse 13 from the 64 listed on our webite. Order based on the average from the IMDB and TMDB ratings
T
he team tries to track down their rogue member, and discover the artifact they have is unexpectedly powerful. Meanwhile, Claudia wonders about her future with the Warehouse team and Pete must choose between Kelly and the mission.
View page
Watch online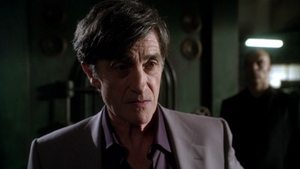 T
he team discovers that MacPherson is auctioning artifacts he has siphoned from the Warehouse shelves.
View page
Watch online
P
ete and Myka capture Paracelsus but not before he makes himself immortal. When Myka's cancer becomes worse, Pete must make a deal with Paracelsus to cure his partner. Meanwhile, Claudia receives some startling news from Artie.
View page
Watch online
W
hile Pete and Myka investigate a series of artifact-related growth spurts, Artie reluctantly takes Steve and Claudia with him to track down Brother Adrian before he can steal more artifacts from the warehouse.
View page
Watch online
I
n the aftermath of the warehouse's destruction, the Warehouse team races against the clock to find a way to undo time itself and put right what went wrong. However, Artie finds himself facing a difficult decision when he is warned that saving the warehouse will unleash an even greater evil.
View page
Watch online
P
ete Lattimer is hit in the head by an artifact and wakes up to a life where he was never born. Pete must hunt down and persuade the Warehouse team (none of whom recognize him) to go on this life or death mission with him to vanquish a long dead nemesis from the past to get everyone's lives back.
View page
Watch online
T
he team have no time to mourn a fallen comrade as they go after the person responsible, the nemesis that has been stalking Artie since he used Magellan's Astrolabe to save the world.
View page
Watch online
W
hile the team deals with the news that Warehouse 13 is moving, Mrs. Frederic has them load their greatest memories of their missions into an artifact for future generations.
View page
Watch online
A
s Sykes begins his end game, the agents discover that Helena is still alive... and teaching high school literature. Meanwhile, Jane reveals the full extent of her plan but one agent will lose their life carrying it out.
View page
Watch online
P
ete and Myka race to stop Sykes from using his own cache of artifacts to destroy them and the Warehouse.
View page
Watch online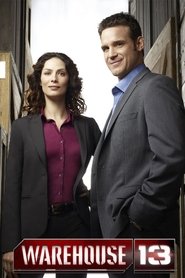 After saving the life of the President, two secret service agents - Myka Bering and Pete Lattimer - find themselves assigned to the top secret Warehouse 13. The Warehouse is a massive, top secret facility that houses dangerous and fantastical objects. Together, Pete and Myka along with fellow agents Claudia, Steve Jinks and Warehouse caretaker Artie, must recover artifacts from around the globe before they can cause catastrophic damage.
Related articles