List of the 10 best films tagged with mother daughter relationship, order based on the average from the IMDB, TMDB and Rotten Tomatoes ratings
C
linging to an unfinished letter written by her recently deceased father, young Momo moves with her mother from bustling Tokyo to the remote Japanese island of Shio. Upon their arrival, she begins to explore her new habitat, meeting local children and learning their routines and customs. However, it's not long before several bizarre occurrences crop up around the previously tranquil island. Orchards are found ransacked, prized trinkets start disappearing and, worst of all, each morning after her mother leaves for work, Momo hears strange mumblings coming from the attic of their home. Annoyed by these creepy goings-on and her mother's refusal to believe them, Momo embarks on a strange and supernatural adventure to discover the source of the mischief, which leads her to a trio of troublesome imps: the flatulent lizard Kawa, the childlike Mame and their hulking ogre leader Iwa. Momo also learns that her visit to the island is in some way connected to her father's mysterious letter.
View page
Trailer
Watch online
A
Pedro Almodovar production in which a fatally ill mother with only two months to live creates a list of things she wants to do before she dies with out telling her family of her illness.
View page
Trailer
Watch online
W
ith their father away fighting in the Civil War, Jo, Meg, Beth and Amy grow up with their mother in somewhat reduced circumstances. They are a close family who inevitably have their squabbles and tragedies. But the bond holds even when, later, men friends start to become a part of the household.
View page
Trailer
Watch online
T
he loons are back again on Golden Pond and so are Norman Thayer, a retired professor, and Ethel who have had a summer cottage there since early in their marriage. This summer their daughter Chelsea -- whom they haven't seen for years -- feels she must be there for Norman's birthday. She and her fiance are on their way to Europe the next day but will be back in a couple of weeks to pick up the fiance's son. When she returns Chelsea is married and her stepson has the relationship with her father that she always wanted. Will father and daughter be able to communicate at last?
View page
Trailer
Watch online
F
inding Neverland is an amusing drama about how the story of Peter Pan and Neverland came to be. During a writing slump play writer J.M. Barrie meets the widowed Sylvia and her three children who soon become an important part of Barrie's life and the inspiration that lead him to create his masterpiece "Peter Pan."
View page
Trailer
Watch online
S
ummer vacation. Mika is overjoyed to see Ostwind again. But then she discovers strange wounds on the belly of Ostwind, for which no one has an explanation. Yet this is Kaltenbach verge of bankruptcy! With a heavy heart Mika decides to participate in a variety tournament in which beckons a high prize money. But during training affects Ostwind distracted, often he runs away easily. Mika pursued the black stallion until deep into the forest and is quite surprised: From the thicket a seemingly magical gray mare appears and the two horses dance around lovingly. Suddenly, a strange boy named Milan appears, who says the mare had escaped him. He claimed that he could Help Mika to win the tournament. But is there still time to save Kaltenbach?
View page
Watch online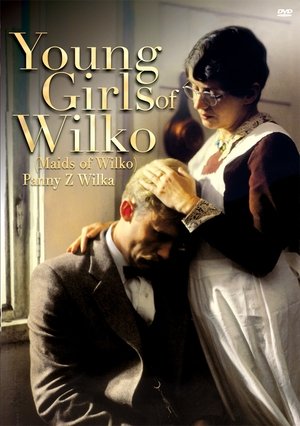 S
et in the late '20s. A thirtyish young man, who heads a small factory, faints at the funeral of a close friend. He decides to go home to his aunt and uncle for a while, but gets involved with a family of five women who had been in love with him at one time though he had apparently loved only one, who, unknown to him, has died since his departure. The women are mainly disillusioned with life or estranged from husbands while the youngest has a crush on him.
View page
Trailer
Watch online
R
iley, now 12, is hanging out at home with her parents in San Francisco when potential trouble comes knocking: a boy shows up at the door.
View page
Watch online
T
he life inside a farm in Italy at the beginning of the century. Many poor country families live there, and the owner pays them by their productivity. One of the families has a very clever child. They decide to send him to school instead of make him help them, although this represents a great sacrifice. The boy has to wake up very early and walk several miles to get to the school. One day the boy's shoes break when returning home, but they do not have money to buy other. What can they do?
View page
Trailer
Watch online
Related articles