List of the 10 best movies starring Ng Man-Tat, order based on the average from the IMDB, TMDB and Rotten Tomatoes ratings
Role in movie: Blackie Tat
S
ing, a dumb, lovable mainlander with supernatural powers comes to China to visit his uncle Tat. When it's revealed that Sing can see through objects, Tat employs him as "The Saint of Gamblers," and proceeds to set him loose in the gambling world.
View page
Watch online
Role in movie: Tong Chao Tao
A
ndy Lau stars in The Prince of Temple Street, a classic triad story of honor and righteousness. Andy Lau is "The Twelfth Young Master", so called because he was raised by twelve foster parents from the triad underworld. A lifelong resident of Temple Street, the Young Master is intimately familiar with the triad life, having been around triads his whole life. But things change when he meets a beautiful missionary named Teresa (Joey Wang). She desires to bring hope and faith to Temple Street, and the Young Master is drawn towards her.
View page
Watch online
Role in movie: Lord Hu Yu Ta / Magistrate Ho Yue Ta
S
ung (Chow) is by far the best lawyer in Guangdong and the outlying areas of Southeast China. His skills have earned his family an excellent living, albeit his habit of winning all his cases by whatever means necessary. Because of his shyster ways, none of his sons survived beyond a year old, causing grief for his wife Madam Sung (Mui). Upon the death of his 13th son, Sung decides to retire from law, and switch to business, opening an inn in the middle of town, and a tea stand on the outskirts of the city.Sung finds it difficult to truly give up his former career, and in his boredom reenacts his final case constantly. A chance encounter between Madam Sung and a woman whose husband was suspiciously murdered revives his hopes of returning to court. However, the case is compounded by corrupt magistrates, who make it their goal to bury the truth. Sung needs all his wits to beat a system that he has embraced for a long time, as well as redeem himself so he can finally start a family.
View page
Watch online
T
he film chronicles the rise and fall of a corrupt police force that Lee Rock becomes a part of.
View page
Watch online
P
ao Lung-Sing, a descendant of the famous Judge Pao Ching Tient, is a 9th degree corrupt judge (lowest degree) who changes his tune when he tries to champion a woman Chi Siu-Lin, who was framed for killing her husband. As a result, Pao is forced to flee and through a series of events (often hilarious) becomes a 1st degree judge and comes back to wreak havoc and justice on the guilty.
View page
Watch online
Role in movie: Benbry's uncle
T
he God of Cookery, a brilliant chef who sits in judgement of those who would challenge his title, loses his title when a jealous chef reveals him to be a con-man and humiliates him publicly. As this new chef takes on the God of Cookery's role, the former God tries to pull himself back on top again, to challenge his rival and find once and for all who is the true God of Cookery.
View page
Watch online
A
story of a bank heist that almost ended in disaster (for the robbers) until their getaway driver Wah Dee (Andy Lau) took a young woman Jo Jo(Jacklyn Wu) hostage. After preventing her from getting killed by his accomplices, both began a forbidden relationship causing mayhem and chaos for their friends and family.
View page
Watch online
Role in movie: Assistant Master
F
antasy adventure about the arrival of Buddhism in China. When the Goddess of Happiness tosses the Longevity Monk and his disciples out of heaven (because the Monkey King tried to attain immortality), the Monkey King is reincarnated as the Joker. He now spends his time chasing two jealous women. When one of them is dying, the Joker goes back in time in an attempt to save her.
View page
Trailer
Watch online
T
his sequel to "Pandora's Box" continues director Jeffrey Lau's adaptation of the Buddhism saga "Journey to the West". Stranded five centuries in the past, Joker Monkey King must battle a variety of monsters, seductive women and super-powered villains to save the dying Pak Jing-Jing.
View page
Watch online
Role in movie: Inspector Tang
T
he triangular relationship between Lap (Joey Wang). Rick (Kenny Bee) and Cheung (Tony Leung) is the backbone of this film. Lap's father was once a triad; he retired and opened a bar near seashore. Rick worked there and was a couple with Lap. Force by an old partner, Lap's father assisted in trafficking of his father, Lap became the mistress of Godfather Shen. Cheung was her driver and loved her deeply. Six years later, Rick became a professional assassinator and returned to Hong Kong for a job. he met Lap, and Lap decided to leave Godfather Shen. Of course Godfather Shen wouldn't let his woman get away from him. Cheung helped them to exile. Lap, Rick and Cheung united to confront Godfather shen and his follwers. A bloody gun battle begin. Could every one survive at the end?
View page
Watch online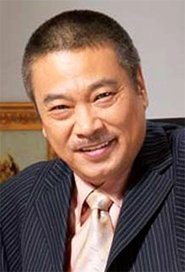 Ng Man Tat (born 2 January 1952) is a veteran actor in the Hong Kong film industry, with dozens of titles under his belt. Ng has worked with famous actor and director Stephen Chow in a series of "mo lei tau" movies ("mo lei tau" translates to "brainless"/"senseless or random," and it is a genre of slapstick comedy unique to Hong Kong). Ng co-starred with Stephen Chow in a Hong Kong TVB television series called Dun Fei Final Combat (1989), and also the popular 1990 film All for the Winner, where he played the role of Chow's uncle. From then on, the two would grow to star in many more "mo lei tau" films in the same style as All for the Winner. Although Ng Man Tat owes much of his popularity from co-starring with Chow in "mo lei tau" films, he has shown to be a versatile enough actor to successfully portray various different roles. A perfect example of his talent is in his portrayal of Sister 13's father in Portland Street Blues, where he played a man who could not feel anything but abuse and rejection. This role proved to be the perfect complement to his usual "mo lei tau" style with Stephen Chow. He also played Andy Lau's sidekick in the Lee Rock series in a more serious role. In Hong Kong, Ng Man Tat is often known as "Uncle Tat", a nickname most likely influenced from his roles as Stephen Chow's sidekick (often as his uncle) in their films. Ng is sometimes credited as Richard Ng. Even though he is Stephen Chow's good friend, he stopped starring in his movies because he didn't want to be known as "Stephen Chow's Sidekick.
View page with full filmography
Related articles