List of the 10 best movies starring Patricia Clarkson, order based on the average from the IMDB, TMDB and Rotten Tomatoes ratings
Role in movie: Sarah Anders
U
nion soldiers in search of food descend on the farm of a Confederate family and decide to stay until one in their ranks' wounds have healed. While the war weary Union captain (Chris Cooper) falls for the mother of the family (Patricia Clarkson) - whose husband is off fighting for the rebels - her son plots revenge on the dirty, double-dealing Yankees. Co-stars Kris Kristofferson.
View page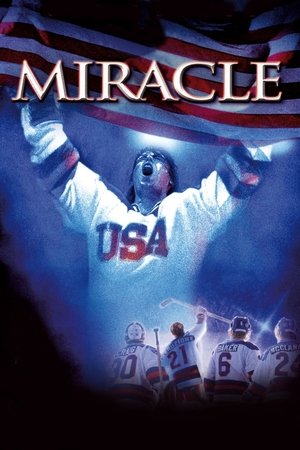 Role in movie: Patty Brooks
I
n 1980, the United States Ice Hockey team's coach, Herb Brooks, put a ragtag squad of college kids up against the legendary juggernaut from the Soviet Union at the Olympic Games. Despite the long odds, Team USA carried the pride of a nation yearning for a distraction from world events. With the world watching, the team rose to the occasion, prompting broadcaster Al Michaels' now famous question to the millions viewing at home: "Do you believe in miracles?" Yes!
View page
Trailer
Watch online
Role in movie: Dr. Dagmar Berman
S
ometimes you find love where you'd least expect it. Just ask Lars, a sweet but quirky guy who thinks he's found the girl of his dreams in a life-sized doll named Bianca. Lars is completely content with his artificial girlfriend, but when he develops feelings for Margo, an attractive co-worker, Lars finds himself lost in a unique love triangle, hoping to somehow discover the real meaning of true love.
View page
Trailer
Watch online
Role in movie: Eleanor Fine
W
orld War II soldier-turned-U.S. marshal Teddy Daniels investigates the disappearance of a patient from a hospital for the criminally insane, but his efforts are compromised by his own troubling visions and by Dr. Cawley.
View page
Trailer
Watch online
Role in movie: Shirley Wershba
G
eorge Clooney's fact-based drama about the famous radio journalist Edward R Murrow's stand against Senator McCarthy's anti-communist witch-hunts in the early 1950s.
View page
Trailer
Watch online
A
barren soundstage is stylishly utilized to create a minimalist small-town setting in which a mysterious woman named Grace (Nicole Kidman) hides from the criminals who pursue her. The town is two-faced and offers to harbor Grace as long as she can make it worth their effort, so Grace works hard under the employ of various townspeople to win their favor. Tensions flare, however, and Grace's status as a helpless outsider provokes vicious contempt and abuse from the citizens of Dogville.
View page
Trailer
Watch online
Role in movie: Catherine Ness
Y
oung Treasury Agent Elliot Ness arrives in Chicago and is determined to take down Al Capone but it's not going to be easy, because Capone has the police in his pocket. Ness meets Jimmy Malone a veteran patrolman and probably the most honorable one in the force. He asks Malone to help him get Capone but Malone warns him that if he goes after Capone, he is going to war.
View page
Watch online
Role in movie: Melinda Moores
A
supernatural tale set on death row in a Southern prison, where gentle giant John Coffey possesses the mysterious power to heal people's ailments. When the cellblock's head guard, Paul Edgecomb, recognizes Coffey's miraculous gift, he tries desperately to help stave off the condemned man's execution.
View page
Trailer
Watch online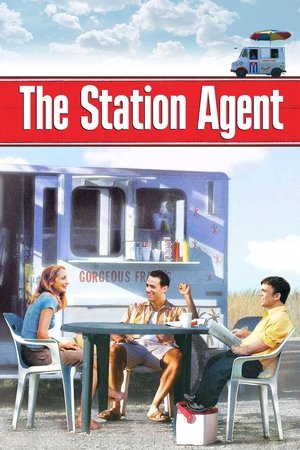 Role in movie: Olivia Harris
W
hen his only friend dies, a man born with dwarfism moves to rural New Jersey to live a life of solitude, only to meet a chatty hot dog vendor and a woman dealing with her own personal loss.
View page
Trailer
Watch online
Patricia Davies Clarkson (born December 29, 1959) is an American actress. After studying drama on the East Coast, Clarkson launched her acting career in 1985, and has worked steadily in both film and television. She twice won the Emmy for Outstanding Guest Actress in Six Feet Under. Film roles included The Green Mile, Far From Heaven, The Station Agent and was nominated for an Academy Award for Best Supporting Actress for her perfromance in Pieces of April (2003). Description above from the Wikipedia article Patricia Clarkson, licensed under CC-BY-SA, full list of contributors on Wikipedia.
View page with full filmography
Related articles