List of the 10 best movies starring Agnes Moorehead, order based on the average from the IMDB, TMDB and Rotten Tomatoes ratings
Role in movie: Parthy Hawks
Role in movie: Juliana Borderau
I
n a long flashback, a New York publisher is in Venice pursuing the lost love letters of an early-19th-century poet, Jeffrey Ashton, who disappeared mysteriously. Using a false name, Lewis Venable rents a room from Juliana Bordereau, once Jeffrey Ashton's lover, now an aged recluse. Running the household is Juliana's severe niece, Tina, who mistrusts Venable from the first moment. He realizes all is not right when late one night he finds Tina, her hair unpinned and wild, at the piano. She calls him Jeffrey and throws herself at him. The family priest warns Venable to tread carefully around her fantasies, but he wants the letters at any cost, even Tina's sanity.
View page
Watch online
Role in movie: Sara Warren
F
riends and family want a rich widow to end her romance with a tree surgeon about 15 years her junior.
View page
Watch online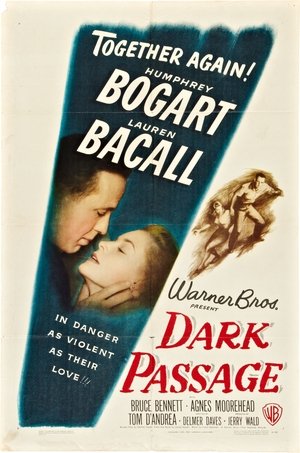 Role in movie: Madge Rapf
B
ogey's on the lam and Bacall's at his side in Dark Passage, Delmer Daves' stylish film-noir thriller that's the third of four films Humphrey Bogart and Lauren Bacall made together. Bogart is Vincent Parry who, framed for murder, escapes San Quentin and soon emerges from plastic surgery with a new face. Bacall is Irene Jansen, Vincent's lone ally. In a supporting role, Agnes Moorehead portrays Madge, a venomous harpy who finds pleasure in the unhappiness of others. The chemistry of the leads is undeniable, and they augment it here with exceptional tenderness. Exceptional too are the atmospheric San Francisco locations and the imaginative camera work that shows Vincent's point of view - but not his face - until the bandages are removed. Lest Irene get ideas, the post-surgery Vincent tells her: "Don't change yours. I like it just as it is."
View page
Trailer
Watch online
A
fter a harsh childhood, orphan Jane Eyre is hired by Edward Rochester, the brooding lord of a mysterious manor house to care for his young daughter.
View page
Trailer
Watch online
A
young girl comes to an embittered town and confronts it's attitude with her determination to see the best in life
View page
Trailer
Watch online
Role in movie: Ruth Benton
C
aged tells the story of a teenage newlywed, who is sent to prison for being an accessory to a robbery. Her experiences while incarcerated, along with the killing of her husband, change her from a very frightened young girl into a hardened convict.
View page
Watch online
Role in movie: Clip from 1951 version of 'Show Boat' (archive footage) (uncredited)
T
he spoiled young heir to the decaying Amberson fortune comes between his widowed mother and the man she has always loved.
View page
Watch online
F
ollowing the death of a publishing tycoon, news reporters scramble to discover the meaning of his final utterance.
View page
Trailer
Watch online
From Wikipedia, the free encyclopedia. Agnes Robertson Moorehead (December 6, 1900 – April 30, 1974) was an American actress. Although she began with the Mercury Theatre, appeared in more than seventy films beginning with Citizen Kane and on dozens of television shows during a career that spanned more than thirty years, Moorehead is most widely known to modern audiences for her role as the witch Endora in the series Bewitched. While rarely playing leads in films, Moorehead's skill at character development and range earned her one Emmy Award and two Golden Globe awards in addition to four Academy Award and six Emmy Award nominations. Moorehead's transition to television won acclaim for drama and comedy. She could play many different types, but often portrayed haughty, arrogant characters. Description above from the Wikipedia article Agnes Moorehead, licensed under CC-BY-SA, full list of contributors on Wikipedia.
View page with full filmography
Related articles