List of the 10 best rated episodes from the TV show DuckTales from the 75 listed on our webite. Order based on the average from the IMDB and TMDB ratings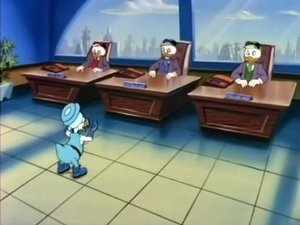 M
agica sends Scrooge into the future, where she has stolen his Number One Dime and taken over his company.
View page
Watch online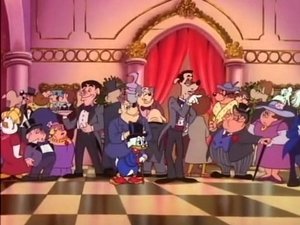 S
eeking respect from other members of Duckburg's elite, Scrooge hunts down a mask he gave away
View page
Watch online
A
lien robots invade and steal Scrooge's Money Bin so that it can be melted down to produce more metal.
View page
Watch online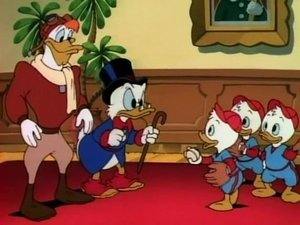 M
agica uses a pair of magic mirrors to try to get Scrooge's Number One Dime.
Duckworth coaches the Junior Woodchucks in a baseball game.
View page
Watch online
A
fter the Beagle Boys kick them out of the Money Bin, Scrooge and Bubba have a series of troubles that land them in jail.
View page
Watch online
U
pon their return to the present, Scrooge blames all his financial troubles on Bubba, all the while the Beagle Boys try to capture him.
View page
Watch online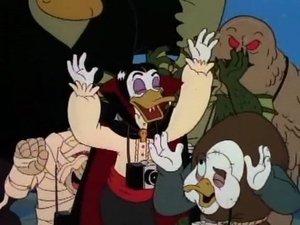 S
crooge finances a meeting house, which is then used by a group of horror movie-based monsters.
View page
Watch online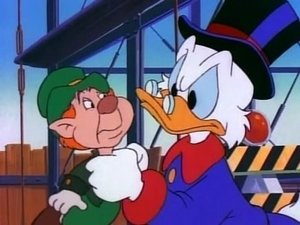 A
fter finding a leprechaun, Scrooge is led to Ireland, where he believes that he'll find a vast fortune of gold.
View page
Watch online
DuckTales is an American animated television series produced by Disney Television Animation. Based on Carl Barks' Uncle Scrooge comic book series, it premiered on September 18, 1987 and ended on November 28, 1990 with a total of four seasons and 100 episodes. An animated theatrical spin-off film based on the series, DuckTales the Movie: Treasure of the Lost Lamp, was released widely in the United States on August 3, 1990. The voice cast from the series reprised their roles for the film. The series is a dramatization of the Duck universe comic series created by Carl Barks. The viewer follows the adventures of Scrooge McDuck and his three grandnephews, Huey, Dewey, and Louie. Important secondary characters, that often take part in the adventures, include Donald Duck, Scrooge's pilot Launchpad McQuack and butler Duckworth, the inventor Gyro Gearloose, and the nanny Mrs. Beakley and her granddaughter Webby. The most notable antagonists in the series are the Beagle Boys, the witch Magica De Spell, and the industrialist Flintheart Glomgold. In a typical story, the villains are after McDuck's fortune or his Number One Dime; another common theme is a race after some sort of treasure. Although some stories are original or based on Barks' comic book series, others are pastiches on classical stories or legends, including characters based on either fictional or historical persons. The series is known for its many references to popular culture, including Shakespeare, Jack the Ripper, Greek mythology, James Bond, Indiana Jones, and Sherlock Holmes.
Related articles