List of the 10 best rated episodes from the TV show Gotham from the 44 listed on our webite. Order based on the average from the IMDB and TMDB ratings
G
ordon and Bullock follow a trail of clues in a robbery, not knowing they were left by Nygma; Gordon receives an anonymous threat; Penguin meets his father; Bruce works on his street smarts.
View page
Watch online
W
hile Gordon, Bruce and Lucius remain at Indian Hill, the city of Gotham will be met with a new threat as Hugo Strange's inmates devise a plan to escape and start their new lives in Gotham.
View page
Watch online
O
n the heels of his reinstatement, Gordon is thrust onto the high-profile case tracking the deadly inmate escape from Arkham Asylum. Meanwhile, Galavan plans his next move, while Bruce asks for help from his father's old friend to unlock the secrets in his office, and Nygma asks out Kristin Kringle on a date.
View page
Watch online
W
hen Bruce Wayne is kidnapped, Gordon must look to some unlikely and dangerous allies for help. It is a battle of the villains, and not everyone makes it out alive.
View page
Watch online
G
ordon and Bullock track down a nemesis from the past, leading to a standoff between Jerome and Gordon. Meanwhile, a magic show at the Gotham Children's Hospital gala turns into a hostage situation.
View page
Watch online
G
ordon confronts a suspect who is connected to Galavan, but falls short of obtaining any information. Meanwhile, Bruce gets one step closer to discovering the name of his parent's killer.
View page
Watch online
A
lfred and Selina help Bruce search for his parents' killer, Matches Malone; Gordon goes to Edward Nygma with Kristen Kringle's whereabouts; Hugo Strange continues working to reduce the Penguin's aggression.
View page
Watch online
B
utch leads Penguin and his men to the warehouse where Gertrude is being held, as Penguin plots his revenge on Galavan for kidnapping his mother. Meanwhile, Nygma deals with the aftermath of a deadly accident.
View page
Watch online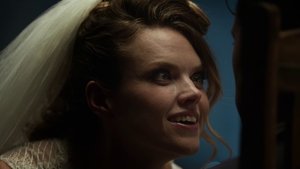 G
alavan sends Barbara after Jim Gordon, while he tries to make a business deal with Bruce Wayne. Barnes and Bullock are hot on Barbara's trail, and Nygma has a run-in with a familiar face.
View page
Watch online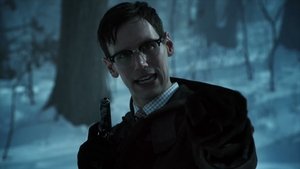 I
n an attempt to clear his name, Gordon steals his case file and approaches Nygma for help. Meanwhile, Penguin discovers his step-family's role in his father's death, and awakens from his conditioning.
View page
Watch online
Before there was Batman, there was GOTHAM. Everyone knows the name Commissioner Gordon. He is one of the crime world's greatest foes, a man whose reputation is synonymous with law and order. But what is known of Gordon's story and his rise from rookie detective to Police Commissioner? What did it take to navigate the multiple layers of corruption that secretly ruled Gotham City, the spawning ground of the world's most iconic villains? And what circumstances created them – the larger-than-life personas who would become Catwoman, The Penguin, The Riddler, Two-Face and The Joker?
Related articles