List of the 10 best rated episodes from the TV show My Little Pony: Friendship Is Magic from the 62 listed on our webite. Order based on the average from the IMDB and TMDB ratings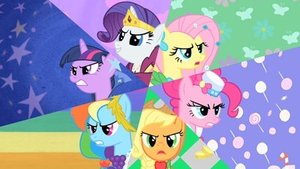 A
fter much anticipation, Canterlot's Grand Galloping Gala has finally begun. As Twilight and her friends take part in the festivities, only one question remains: Is it everything the ponies imagined it to be?
View page
Watch online
P
rincess Celestia chooses Discord over Princess Twilight to help track down a villain.
View page
Watch online
O
ver a campfire, Rainbow Dash decides to share some imaginative and spooky tales, causing Scootaloo to have frightening, vivid nightmares; Scootaloo wants to get rid of her nightmares but doesn't want the others to think she is spineless.
View page
Watch online
N
ow a Princess, Twilight Sparkle's Summer Sun Celebration plans are put on hold when Princesses Luna and Celestia go missing.
View page
Watch online
P
rincess Luna enlists the Mane Six to hunt down a magical force that turns dreams into nightmares.
View page
Watch online
P
inkie Pie must defend her status as a party pony when a mysterious visitor comes to town and plans a party for Rainbow Dash.
View page
Watch online
E
very pony with a cutie mark has a different story to tell about how he or she earned it. Taking a break from pursuing their hidden talents, the Cutie Mark Crusaders decide to ask Rainbow Dash and the others about their marks. They soon discover that one particular story has a surprising connection to the other five.
View page
Watch online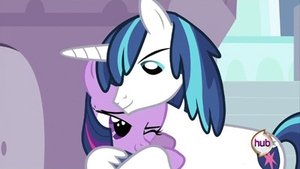 T
wilight Sparkle is confused by her conflicting feelings when she finds out her brother, Shining Armor, is marrying Princess Celestia's niece, Cadance.
View page
Watch online
T
he other princesses transfer all of their magical power to Twilight in hopes of saving Equestria.
View page
Watch online
S
hining Armor and Princess Cadance are set to be married, but Twilight Sparkle has just discovered a dark secret about the bride-to-be.
View page
Watch online
"Get your muzzle out of those books and make some friends!" That's what Princess Celestia tells Twilight Sparkle. She may be the smartest unicorn in Equestria, but Twilight Sparkle gets an "incomplete" in friendship. There's more to life than learning magic, after all -- so she goes to Ponyville on a mission to make friends. There she meets five special ponies who take her on exciting adventures and teach her the most powerful magic of all ... the magic of friendship!
Related articles