List of the 10 best movies starring Ken Lo, order based on the average from the IMDB, TMDB and Rotten Tomatoes ratings
Role in movie: Guard Yong
T
he story of a farmer forced into conscription, who has been looking to get out of the army ever since. His great chance arrives when he stumbles upon a wounded general from an enemy state, and he kidnaps him, intending to claim credit for the capture, which includes five "mu" of land, and most importantly, honorable discharge from the army.
View page
Trailer
Watch online
T
his spin-off movie provides a different contrast to the familiar Young and Dangerous films with greater character development. This time, the story's focus is on a female character - Sister 13 (Sandra Ng) of the "Hung Hing" triad. In a triad underworld dominated by men, the film tells the story of how she faces trials and tribulations of rising to become the branch leader of Portland Street. The story shows the reasons she became a lesbian. The film also gives more details about the "Tung Sing" triad, and how the relationship between Sister 13 and Ben Hon develops.
View page
Trailer
Watch online
T
he Sequel to The Four, based on the best-selling novel by Woon Swee Oan. The four constables, Emotionless (Crystal Liu Yifei), Iron Hands (Collin Chou), Life Snatcher (Ronald Cheng) and ColdBlood (Deng Chao), are specially skilled in their own individual super powers. When the four constables of the Divine Constabulary investigate a murder in the suburbs, they unexpectedly stumble on clues to the murder of Emotionless's family 15 years ago. While investigating the case, the constables discover facts about their past, facts they preferred hidden, and facts that force them to choose between past grudges and their new lives at the Divine Constabulary. A series of bloody battles confront them as the story unfolds, an undeniable truth becomes clear - even if they survive this storm, a bigger one is brewing just over the horizon.
View page
Trailer
Watch online
Role in movie: Baldie (as Kenneth Low)
F
or never-do-well compulsive gambler Fong, there's only one thing more fearsome than debtors at his doorstep - having to coax a crying baby. But what if the baby becomes his golden goose to fend off his debtors? Can he overcome his phobia of diapers, milk bottles, and cloying lullabies?
View page
Trailer
Watch online
Role in movie: Little Tai
I
ron Zhao aka Steelhead, a truck repairman from China's Northeast, and settles down as an illegal immigrant in Tokyo. After a series of run-ins with the Yakuza, he rises to power as the Don of Chinese illegal immigrants. However, things get out of control when he's foolish enough to believe in clean getaways in a world that offers none, and soon comes to seal his own fate.
View page
Trailer
Watch online
Role in movie: Wong Kwong
A
Hong Kong cop named Kit busts a major gangster only to find his cover blown and his main witness gone. The gangster, in retaliation, has him kidnapped and put in a Thai jail with a false criminal identity. A lowly prison guard Chai with extraordinary fighting skills guards kit and prevents his escape from prison. The prison guard's daughter suffers from a rare form of leukemia and Kit is the only donor who can save her. The prison guard discovers Kit's real identity and helps him to escape in return for his agreeing to save his daughter. Together, Kit and Chai must face the gangster and his minions and take them down.
View page
Watch online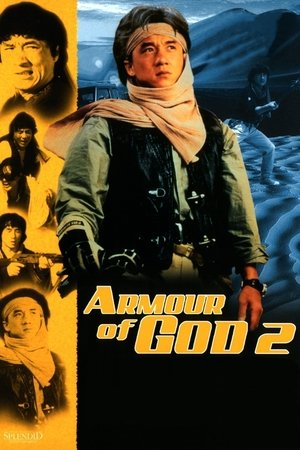 Role in movie: Adolf's Guard #1
A
gent Jackie is hired to find WWII Nazi gold hidden in the Sahara desert. He teams up with three bungling women (the 3 stooges?) who are all connected in some way. However a team of mercenries have ideas on the ownership of the gold. A battle / chase ensues as to who gets there first. Lots of choregraphed Kung-Fu and quirky Chan humour.
View page
Trailer
Watch online
T
C Lee, a senior policeman whose mounting debts are making headlines in the local press. Lee's not the only person in trouble at his police station, where a handful of colleagues are paying off the bank or worse, are becoming locked into repayments to gangland debt collectors. When Lee and his colleagues become caught in the loan sharks' spiraling interest charges and organized pressure tactics, they become vigilantes and fight back.
View page
Watch online
Role in movie: John (as Low Houi Kang)
R
eturning home with his father after a shopping expedition, Wong Fei-Hong is unwittingly caught up in the battle between foreigners who wish to export ancient Chinese artifacts and loyalists who don't want the pieces to leave the country. Fei-Hong must fight against the foreigners using his Drunken Boxing style, and overcome his father's antagonism as well.
View page
Watch online
J
ackie Chan : My Stunts shows some of the tricks of the trade that Jackie and his stunt team utilize to perform their stunts. This is not an endless gag reel of stunts gone wrong, but an in depth look at how timing and camera placement can make or break a shot. Jackie will show you what is done to enhance fights and protect the stuntmen from getting injured. Of course, if the character you are portraying is wearing shorts and a tank top, you just have to get hurt!
View page
Watch online
Related articles